Rick Ruskin Guitar Tab Books, Instruction DVDs, Solos, Arrangements, Video Lessons
*FREE BOOK - "Jazz Guitar Chords & Arpeggio Patterns" by Stacy McKee (with 1st order)*
..................................................Chord Melody Guitar Music.......................................................
Easy Order Line 1-843-838-2657 Email - Steven@chordmelody.com
Acoustic Guitar Books/DVDs..........Classical Guitar Books/DVDs.............Lick Library Guitar DVDs
Beginner's Guitar Books/DVDs.......Country Guitar Books/DVDs..............Play Along Guitar Books/DVDs
Blues Guitar Books/DVDs................Flamenco Guitar Books/DVDs............Religious Guitar Books/DVDs
Brazilian Guitar Books/DVDs..........Jazz Guitar Course Books/DVDs........Robert Conti Guitar Books/DVDs
Celtic Guitar Books/DVDs................Jazz Guitar Books/DVDs (A-K)..........Rock Guitar Books/DVDs
Christian Guitar Books/DVDs..........Jazz Guitar Books/DVDs (L-Z)...........Spanish Guitar Books/DVDs
Secure Order Form
*Click Here For Featured DVDs Of The Week On Sale Now!!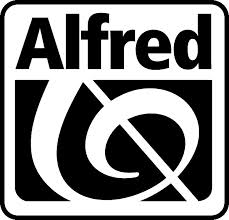 Chord Melody's New DVD Digital Download Service!
Now you can download over 4,000 DVDs instantly!

New Digital Download Service For Individual Guitar Tabs!
Now you can download guitar tab for individual songs instantly!

Our New Selection Of DVD Digital Downloads By True Fire!
Now you can download thousands of DVDs by True Fire instantly!
==> Click Here To Search By Artist Name or Band Name <==
Need Help Choosing The Right Guitar Book or Video? Peabody Conservatory
trained guitarist Steven Herron is available to answer questions and make recommendations
that will help you become a better guitarist! Just call 1-843-838-2657 now!!
Rick Ruskin
Rick Ruskin has earned the right to be called a "Fingerstyle Guitar Virtuoso." His skills are legendary but the label only tells part of the story. He is also a gifted singer, arranger, and composer whose work has been featured in film and on television around the world. Rick has honed his craft so that it's the music audiences remember and not just flashy technique.
Rick started playing guitar in 1962 and in just one year became a respected professional musician in his native Detroit, Michigan. In 1964, while still in Jr. High School, he was chosen to open the bill for the Reverend Gary Davis at Detroit's legendary Retort Coffee House. This engagement resulted in a fast and permanent friendship with the master blues, ragtime, and gospel guitarist.
Rev. Gary Davis was so taken by the young Ruskin's skill and eagerness, that he invited Rick to spend that summer with him at his Long Island home. By the end of the summer, Davis stopped teaching Rick new material and told him "It's time you started paying attention to your own music." Ruskin has been doing that ever since.
He has also performed on a number of soundtracks for television and films, as well as worked with countless artists along the way, such as Jackie DeShannon, James Lee Stanley, Lewis Ross, Penny Nichols, and Olivia Newton-John. Rick makes his home in Seattle, Washington where he owns and operates Lion Dog Music, a 32 track recording facility from which he records and produces projects including his own.
Rick Ruskin - Acoustic Fingerstyle Guitar - DVD
Rick Ruskin's remarkable style captures all the nuances of a band rhythm-section and transforms the parts into amazing, in-the-pocket fingerstyle grooves like you've never imagined on a single guitar! If you've ever wanted to learn how to sound like two guitarists playing at the same time - here's your chance! Split-screen video format covers: right and left hand techniques, walking-bass and counterpoint lines, open-voiced triads, simultaneous bass/rhythm/lead parts, pedal-steel effects, double-stop bends, harmonics and much, much more! The techniques are immediately put to use in extraordinary solo guitar instrumental versions (all in standard tuning ) of "Rikki Don't Lose That Number" and "Georgia On My Mind" as well as 4 of Rick's own ingenious originals: "The 6 String Conspiracy, Kudah Duxx, A Coma at Takoma, Microphone Fever". His meticulous analysis of each phrase is loaded with variations and insight that show how to transform the essence of any tune into dynamic arrangements of your own. Musical notation and tab is printable from the disk. "Ruskin is so brilliant at times, that he seems to transcend normal approaches to the guitar." - Guitar Player Magazine.
(120 min) Printable Tab Booklet...........................................Price - $29.95
Also Available For Instant Download - Click Here Now!
Rick Ruskin Plays "Georgia On My Mind"
Rick Ruskin - Band In Your Hand - DVD
The 6 String Rhythm Section. The purpose of this course is to demonstrate ways to use the acoustic guitar in a support role with techniques other than typical strumming and/or pattern picking. The idea is to have the guitar be not just in the ensemble but become in essence, the entire band while still allowing room for lead and other instruments. Grooves and motifs will be established and elaborated upon by: 1- Using both familiar and unconventional fingerings to explain open and closed chord voicings and adding multiple-string hammer-ons, pull-offs, and slides as part of the left hand mix. 2- Giving the right hand a more diverse role by having the thumb take on bass part and embellishment duties while fingers take on their own unique melodic and support tasks. 3- Borrowing a trick or two from the "Book of Telecaster." Stylistically, the music used to accomplish the above is drawn from Folk, Blues, Pop, R&B, and Funk. It is my hope that understanding and mastery of the concepts and maneuvers shown on this recording will help expand musical horizons and the enjoyment of fingerstyle guitar playing. "Ruskin may be the smoothest technical player around. Flashy, fast, inventive, and musical - and that isn't easy!" - Guitar Player Magazine.
(120 min) Printable Tab Booklet...........................................Price - $29.95
Also Available For Instant Download - Click Here Now!
Guitarists who like Rick Ruskin also like:
The Hank Mackie Solo Guitar Collection
The Charlie Byrd Solo Guitar Collection
The Chet Atkins Solo Guitar Collection
Jazz Guitar Chords & Arpeggio Patterns - Stacy McKee - This unique book includes 300 jazz guitar chord formations and matching single note arpeggio patterns in a quick reference format that no one has ever done before! Cross indexing makes this manual extremely easy to use and regardless of what style of music you play, we know you will find this to be a valuable, "must have" addition to your library. Stacy McKee was the featured guitarist with "Les Brown and The Band Of Renown" and for a limited time only, we will include an exclusive copy of his book FREE with your first order!
==> Click here to see the Stacy McKee Chord Melody Solo Collection <==
Wikipedia article on acoustic guitar
Wikipedia article on fingerstyle guitar
Please get in touch with us personally if you have any questions.
Just call 1-843-838-2657 for help or to place your order.
You can easily place your order by calling 1-843-838-2657 now!
OR click on this link to use our Secure Order Form All orders are backed by
our "exclusive" 30-Day No-Risk Guarantee! See Our Guarantee!