Richard Smith Guitar Tab Books, Instruction DVDs, Solos, Arrangements, Video Lessons
*FREE BOOK - "Jazz Guitar Chords & Arpeggio Patterns" by Stacy McKee (with 1st order)*
..................................................Chord Melody Guitar Music.......................................................
Easy Order Line 1-843-838-2657 Email - Steven@chordmelody.com
Acoustic Guitar Books/DVDs..........Classical Guitar Books/DVDs.............Lick Library Guitar DVDs
Beginner's Guitar Books/DVDs.......Country Guitar Books/DVDs..............Play Along Guitar Books/DVDs
Blues Guitar Books/DVDs................Flamenco Guitar Books/DVDs............Religious Guitar Books/DVDs
Brazilian Guitar Books/DVDs..........Jazz Guitar Course Books/DVDs........Robert Conti Guitar Books/DVDs
Celtic Guitar Books/DVDs................Jazz Guitar Books/DVDs (A-K)..........Rock Guitar Books/DVDs
Christian Guitar Books/DVDs..........Jazz Guitar Books/DVDs (L-Z)...........Spanish Guitar Books/DVDs
Secure Order Form
*Click Here For Featured DVDs Of The Week On Sale Now!!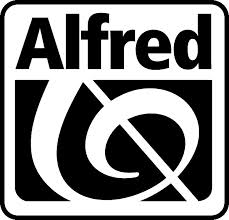 Chord Melody's New DVD Digital Download Service!
Now you can download over 4,000 DVDs instantly!

New Digital Download Service For Individual Guitar Tabs!
Now you can download guitar tab for individual songs instantly!

Our New Selection Of DVD Digital Downloads By True Fire!
Now you can download thousands of DVDs by True Fire instantly!
==> Click Here To Search By Artist Name or Band Name <==
Need Help Choosing The Right Guitar Book or Video? Peabody Conservatory
trained guitarist Steven Herron is available to answer questions and make recommendations
that will help you become a better guitarist! Just call 1-843-838-2657 now!!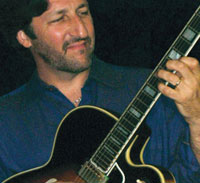 Richard Smith
Richard Smith was born in Detroit, raised in Eugene, Oregon. Attending a Chick Corea concert at the age of 14 changed his life. "I was so blown away by that concert that I rode my bike home, picked up the phone, promptly broke up with my girlfriend, and tried to stay up all night practicing. Come to think of it, I have been working pretty hard at it ever since."

Making music has been the central role in Smith's life since that fateful night. "I soon was playing flute in the school band, string bass in the orchestra, singing in the choir, and guitar in the jazz band." Eugene had a very active music scene and a year after that Chick Corea concert Smith was playing in area clubs and teaching in the local music stores.

Education has also played a central role in Smiths life. Coming from a big family of professors, Smith entered the University of Oregon by playing a Vivaldi guitar concerto to a boom box! Since then he has attended Oregon, then North Texas State University, but quit after one semester to join Dan Siegel's band at the age of 19. Smith recorded two albums with Siegel that became some of the top discs in the early contemporary jazz genre.

At age 23 Smith received a teaching fellowship to U.S.C., in Los Angeles, an event that changed his life and his music forever. U.S.C., one of the top Music schools in the world, was also where Lee Ritenour, Paul Jackson Junior, Larry Koonse,

Christopher Parkening and the entire L.A. Guitar Quartet went to school.

His first break came when guitar legend and U.S.C. instructor

Joe Diorio recommended him for a gig with contemporary jazz pianist Billy Mitchell - introducing Smith to R&B jazz, a style that has become an indelible part of Richard's sound. "I fell in love with all of the beats that were kicking around and when compared to the music in Eugene, it was such an amazing tapestry of sounds that I wanted to jump into everything head-first".

In short order, Smith started playing with the many L.A. Based groups of the day - Siegel, Richard Elliot, Rick Braun, Guitars and Saxes, Max Bennett. He joined Richard Elliot's group and stayed for 10 years and 6 number one albums on the Blue Note label. At the same time, Richard was rising in the ranks of the professorate at U.S.C., making professor and department chair in the Studio/Jazz Guitar department before the age of 30.

"I spent my the 90s running the program at U.S.C., touring the world 100 days a year, playing sessions and making records on my own. I loved it all and couldn't say 'no' to any of it." His first disc "Inglewood" made with money from a U.S.C. student award and featuring friends Kenny G and Dan Siegel was nominated for album of the year in Japan. Since then, every one of his 10 solo discs has reached the top of the charts and garnered awards such as 'Best New Artist' (Radio and Records Magazine) and best album of the year (Tune Up Magazine).
Richard Smith - Smooth Jazz Techniques - DVD
From a guitarist's perspective, Smooth Jazz is more like instrumental rhythm and blues, funk and pop music! It is a vibrant playground of great grooves, sophisticated blues-based harmonies, and lush orchestration - in the tradition of James Brown, Tower of Power, Earth, Wind and Fire and Carlos Santana. It is where jazz, rock, pop, funk, R&B, and Latin styles all come together on the guitar. Thus DVD will help you to master this style, extending your knowledge of jazz harmony, blues techniques, funk rhythm skills and a keen, lyrical sense of melody in a variety of tone and amp settings.
(134 min)...............................................................................Price - $19.95
Richard Smith - Jazz Soloing Techniques - DVD
An introduction to the world of octave playing - from basics to advanced - in the styles of Wes Montgomery, George Benson, Joe Pass and Pat Metheny! Learn how to dramatically expand your soloing using touch, taste, tone, time and learn powerful new harmonic tools for improvisation in jazz as well as blues, pop and rock. Lessons include: octave basics around the neck, using the thumb, fingers and pick, chord solo concepts using octaves, blues licks, scales and chromatic riffs, finger and pick combinations, expressive octave melodies, soloing ideas, slurs, tremolos and slides!
(60 min).................................................................................Price - $19.95
Richard Smith - Essential Acoustic Textures - DVD
Expand your playing into the more exotic personalities of the acoustic guitar! This superb DVD provides an easy-to-learn method for learning Caribbean, South American and Spanish styles that can work well in all musical situations, from rock and pop to blues and bossa nova. Learn about authentic flamenco techniques, rasgueado and golpe techniques, innovative plucking and strumming, the samba style, rhumba, reggae and bossa nova as well as recommended guitars and strings.
(70 min).................................................................................Price - $19.95
Richard Smith - Essential Blues Fusion - DVD
This excellent DVD will help develop your melodic guitar signature. Every artist spends a lifetime developing the artistic signature that makes them unique. Learn what it takes to expand your musical personality effortlessly through fun-to-play fusion songs. Lessons include: new sounds with bluesy octaves, tones with the thumb and fingers, various picking techniques - expressive double stop snaps, finger and pick combinations, dramatic new hand techniques, cool hammer-ons, slurs and bending runs.
(89 min).................................................................................Price - $19.95
Richard Smith - Essential Blues - DVD
Expand and develop your blues touch, taste, tone and attitude by learning cool new songs that you can play today! Go to the heart of great touch and tone through exercises that include dozens of great blues techniques such as: pick techniques, pressure, release, perfect intonation, hammer on and pull-off licks, great melody playing, getting the most from a melody line and developing a solo!
(70 min).................................................................................Price - $19.95
Richard Smith - Rhythm Styles & Techniques - DVD
Some of the greatest musicians of all time were also amazing accompanists: Jimi Hendrix, Eddie Van Halen, Pete Townsend, Eric Clapton and Stevie Ray Vaughan are all incredibly cool rhythm guitar players! This superb DVD starts with developing the most fundamental of musical essentials - a good sense of time and feel - and develops dozens more musical concepts into a method that will serve any aspiring accompanist. Lessons include: developing a strong rhythmic feel, right hand exercises, rhythm and blues progressions, thinking like a drummer, organization and arrangement, fundamental rhythmic concepts, complex rhythm studies and much more!
(63 min).................................................................................Price - $19.95
Jazz Guitar Chords & Arpeggio Patterns - Stacy McKee - This unique book includes 300 jazz guitar chord formations and matching single note arpeggio patterns in a quick reference format that no one has ever done before! Cross indexing makes this manual extremely easy to use and regardless of what style of music you play, we know you will find this to be a valuable, "must have" addition to your library. Stacy McKee was the featured guitarist with "Les Brown and The Band Of Renown" and for a limited time only, we will include an exclusive copy of his book FREE with your first order!
==> Click here to see the Stacy McKee Chord Melody Solo Collection <==
Wikipedia article on Richard Smith
Wikipedia article on smooth jazz
Please get in touch with us personally if you have any questions.
Just call 1-843-838-2657 for help or to place your order.
You can easily place your order by calling 1-843-838-2657 now!
OR click on this link to use our Secure Order Form All orders are backed by
our "exclusive" 30-Day No-Risk Guarantee! See Our Guarantee!