Mike Dowling Guitar Tab Books, Instruction DVDs, Solos, Arrangements, Video Lessons
*FREE BOOK - "Jazz Guitar Chords & Arpeggio Patterns" by Stacy McKee (with 1st order)*
..................................................Chord Melody Guitar Music.......................................................
Easy Order Line 1-843-838-2657 Email - Steven@chordmelody.com
Acoustic Guitar Books/DVDs..........Classical Guitar Books/DVDs.............Lick Library Guitar DVDs
Beginner's Guitar Books/DVDs.......Country Guitar Books/DVDs..............Play Along Guitar Books/DVDs
Blues Guitar Books/DVDs................Flamenco Guitar Books/DVDs............Religious Guitar Books/DVDs
Brazilian Guitar Books/DVDs..........Jazz Guitar Course Books/DVDs........Robert Conti Guitar Books/DVDs
Celtic Guitar Books/DVDs................Jazz Guitar Books/DVDs (A-K)..........Rock Guitar Books/DVDs
Christian Guitar Books/DVDs..........Jazz Guitar Books/DVDs (L-Z)...........Spanish Guitar Books/DVDs
Secure Order Form
*Click Here For Featured DVDs Of The Week On Sale Now!!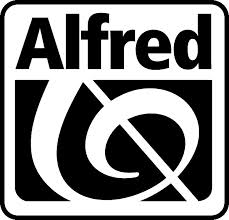 Chord Melody's New DVD Digital Download Service!
Now you can download over 4,000 DVDs instantly!

New Digital Download Service For Individual Guitar Tabs!
Now you can download guitar tab for individual songs instantly!

Our New Selection Of DVD Digital Downloads By True Fire!
Now you can download thousands of DVDs by True Fire instantly!
==> Click Here To Search By Artist Name or Band Name <==
Need Help Choosing The Right Guitar Book or Video? Peabody Conservatory
trained guitarist Steven Herron is available to answer questions and make recommendations
that will help you become a better guitarist! Just call 1-843-838-2657 now!!

Mike Dowling has been teaching guitar for almost as long as he's been playing, and during a professional career that has spanned four decades he's received international acclaim for his tasty and unique interpretations of old blues, swing, ragtime and original tunes.
A guitarist of amazing versatility, Mike worked and recorded with such musical legends as jazz great Joe Venuti, mandolinist Jethro Burns and master fiddler Vassar Clements before embarking on a solo career. Clements calls him simply, "One of the finest guitar players there is, anywhere." After ten years in Nashville, Mike moved to northwestern Wyoming where he's opened Wind River Guitar, a unique live-in guitar school he operates from his mountain home.

Mike Dowling & Pat Donohue - Two Guitar Jamming - DVD
In a lively, "jam-packed" display of ideas and musicianship, Mike Dowling (with the expert help of Pat Donohue) teaches the necessary strategies that enable two guitarists to make good music regardless of the song or style - even if you've never played a particular tune before. The two pros demonstrate a wide variety of essential skills, taking the mystery out of the use of the capo, using harmonizing chords up the neck, improvising 2nd guitar parts, trading solos and accompaniment, and much more. You'll learn how to jam on the fingerpicking classic "Freight Train", Mike's lyrical original "Wild Rose", up-tempo rags "Salty Dog" and "Gee Whiz", blues tunes "Trouble in Mind", "Blues City" and a terrific two guitar boogie-woogie. Along the way, you'll get sage advice on important topics that will help you in all of your guitar explorations!
(105 min) Printable Tab Booklet..........................................Price - $29.95
Also Available For Instant Download - Click Here Now!
Mike Dowling - Roadmap To Creative Guitar Arranging - DVD
Simple Concepts For Advanced Playing. Master musician Mike Dowling shows step-by-step how a learning player can create unique arrangements for American roots guitar using easy but sophisticated concepts. He teaches four iconic songs, analyzing and deconstructing his process for changing from a standard, well-known version to a new and musically rich and unique rendition! Includes lots of great musical insights!! Songs include: "See See Rider * Wayfaring Stranger * Deep River Blues * Maria Elena".
(80 min) Printable Tab Booklet............................................Price - $29.95
Also Available For Instant Download - Click Here Now!
Mike Dowling - Swing Guitar: Rhythm's Where It's At - Vol 1 - DVD
Using swing blues as a starting point, Mike covers the basics of chord substitution, rhythm vamps, 10th chords, diminished chords, jump-style syncopations and funky 9th chord blues. He takes a close look at the right hand technique and introduces classic swing chords that add punch and style to your playing. Mike teaches techniques that are designed to help you capture that elusive quality called "swing" and teaches the tunes "Sheik of Araby, Rhythm Changes and Beaumont Rag".
(90 min) Printable Tab Booklet............................................Price - $29.95
Also Available For Instant Download - Click Here Now!
Mike Dowling Plays "The Sheik Of Araby"
Mike Dowling - Swing Guitar: Improvising Hot Lead Solos - Vol 2 - DVD
In this lesson, Mike starts with "Mary Had a Little Lamb" to demonstrate how you can swing anything, even a nursery rhyme. He explains how to use chord shapes as the basis for finding your way around the neck, and how to establish the basic melody and then embellish it with arpeggios, riffs, pedal tones and other improvisational devices. Mike teaches you to improvise around a short "riff" or melodic passage, laying out chord progressions and then launching into blues/jazz improvisations. He also teaches riff blues, ragtime syncopations and swing tunes such as: "C Jam Blues, Honeysuckle Rose, It Don't Mean A Thing (If It Ain't Got That Swing), Raggin It, Sweet Georgia Brown".
(80 min) Printable Tab Booklet............................................Price - $29.95
Also Available For Instant Download - Click Here Now!
Mike Dowling Plays "Raggin' It"
Mike Dowling - Swingin' It Solo - DVD
Play great swing guitar without a backup band! Mike Dowling shows you how to put it all together to make some of the coolest solo arrangements anywhere using rhythm vamps, passing chords and single-string melodic picking. As Mike Dowling proves, you don't need backup musicians to play hot swing tunes on the guitar. With this fascinating lesson you get the whole package -- rhythm comping, movable chord progressions, melodic riffs, intros, outros, improvisations and other guitar adornments to enable you to play songs and instrumentals from the early jazz era on solo guitar. Mike is a precise player and instructor who breaks down each technique in comprehensive detail. His love for vintage jazz music is evident in every note, as he shows you how to play richly constructed guitar arrangements to four irresistible songs: A chord melody instrumental for "Sweet Sue", Louis Jordan's big band novelty tune "Five Guys Named Moe", the infectious jump tune "I Hope Gabriel Likes My Music", and the ever popular foot-tapping classic "Sweet Georgia Brown"
(90 min) Printable Tab Booklet............................................Price - $29.95
Also Available For Instant Download - Click Here Now!
Mike Dowling - Bottleneck Blues & Beyond - Vol 1 - DVD
This comprehensive DVD lesson in bottleneck/slide guitar details the specific techniques that put Mike Dowling in high demand during a long and successful career as a Nashville session guitarist. East coast-style Piedmont blues is Mike's forte, and in this clear and articulate DVD workshop he helps you discover the vast possibilities inherent in fingerpicking-style bottleneck playing. Taking examples from traditional blues as well as his own original compositions, Mike never loses sight of the melody as he explores tricks that are sure to enhance your slide playing. You'll learn how to incorporate fretted chord forms with your slide work and the crisp right-hand patterns that will keep it all moving along. Mike teaches turnarounds and syncopations, damping techniques for the right and left hand, and refinements for vibrato that will make even the simplest lines sound musical. Using primarily open D tuning, Mike teaches non-bottleneck tunes he's adapted to the slide style, including "Mean Ol' Frisco, Stranger Here, Boogie Woogie Dance, Swamp Dog Blues, and Jan's Song".
(110 min) Printable Tab Booklet..........................................Price - $29.95
Also Available For Instant Download - Click Here Now!
Mike Dowling - Bottleneck Blues & Beyond - Vol 2 - DVD
On this accessible, easy-to-comprehend follow-up lesson Mike Dowling teaches precision bottleneck techniques designed to broaden your repertoire, textures and rhythms! Mike starts by teaching his unique version of "Make Me A Pallet On Your Floor" which uses a rumba beat in Open G tuning. His funky, irrepressible "Drop Down Mama" is an absolute classic, a fantastic lesson in syncopation and groove. From there, try D minor tuning for a haunting vocal and guitar version of "The Cuckoo". After some tips on Open D tuning, Dowling launches into a study of his own tune "Street Corner Rag". This fantastic piece includes finger picking, syncopation and slide enhancements for a true tour-de-force of bottleneck guitar work. Along the way, Mike tosses in many tips on how to use the slide, as well as his alternating thumb, for maximum effect. His "toolbox tips" on turnarounds, strumming, arranging a tune like "Railroad Bill" and what Mike calls "ornamentation" rounds out this powerful DVD lesson!
(100 min) Printable Tab Booklet..........................................Price - $29.95
Also Available For Instant Download - Click Here Now!
Mike Dowling - Swing Guitar Practice Sessions Rhythm Back Up - Book and CD - Download Only
Swing players - this one's for you. Now you can practice the classic lead lines and improvisations you've been learning from Mike Dowling's incredible swing guitar lessons, with back-up tracks played by Mike himself! You'll have a personal accompanist as Mike swings behind you on his powerful rhythm guitar. He plays the melody first, to refresh your memory as to how the tune goes, then gives you room to solo on your own. As you play along with both slowed-down and up-to-speed versions of ten hot swing tunes, you'll develop your melodic sense, improvisational skills and knowledge of the fingerboard. Before long, you will be ready to jumpin and jam with a swing band. The tunes Mike provides rhythm for include: "The Sheik of Araby, Dark Eyes, Honeysuckle Rose, Raggin' It, Jumpin' the Blues, St. Louis Blues, It Don't Mean a Thing (If It Ain't Got That Swing), Rhythm Changes, Sweet Georgia Brown and Cool Blues".
Tab........................................................................................Price - $14.95
Available For Immediate Download - Click Here Now!
Guitarists who like Mike Dowling also like:
The Hank Mackie Solo Guitar Collection
The Huey Long Solo Guitar Collection
The Johnny Smith Solo Guitar Collection
Jazz Guitar Chords & Arpeggio Patterns - Stacy McKee - This unique book includes 300 jazz guitar chord formations and matching single note arpeggio patterns in a quick reference format that no one has ever done before! Cross indexing makes this manual extremely easy to use and regardless of what style of music you play, we know you will find this to be a valuable, "must have" addition to your library. Stacy McKee was the featured guitarist with "Les Brown and The Band Of Renown" and for a limited time only, we will include an exclusive copy of his book FREE with your first order!
==> Click here to see the Stacy McKee Chord Melody Solo Collection <==
Wikipedia article on swing jazz
Wikipedia article on bottleneck slide guitar
Please get in touch with us personally if you have any questions.
Just call 1-843-838-2657 for help or to place your order.
You can easily place your order by calling 1-843-838-2657 now!
OR click on this link to use our Secure Order Form All orders are backed by
our "exclusive" 30-Day No-Risk Guarantee! See Our Guarantee!