Mike DeMicco Guitar Tab Books, Instruction DVDs, Chord Melody Solos, Video Lessons
*FREE BOOK - "Jazz Guitar Chords & Arpeggio Patterns" by Stacy McKee (with 1st order)*
..................................................Chord Melody Guitar Music.......................................................
Easy Order Line 1-843-838-2657 Email - Steven@chordmelody.com
Acoustic Guitar Books/DVDs..........Classical Guitar Books/DVDs.............Lick Library Guitar DVDs
Beginner's Guitar Books/DVDs.......Country Guitar Books/DVDs..............Play Along Guitar Books/DVDs
Blues Guitar Books/DVDs................Flamenco Guitar Books/DVDs............Religious Guitar Books/DVDs
Brazilian Guitar Books/DVDs..........Jazz Guitar Course Books/DVDs........Robert Conti Guitar Books/DVDs
Celtic Guitar Books/DVDs................Jazz Guitar Books/DVDs (A-K)..........Rock Guitar Books/DVDs
Christian Guitar Books/DVDs..........Jazz Guitar Books/DVDs (L-Z)...........Spanish Guitar Books/DVDs
Secure Order Form
*Click Here For Featured DVDs Of The Week On Sale Now!!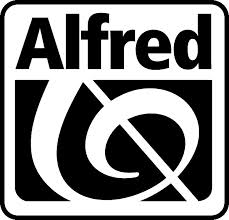 Chord Melody's New DVD Digital Download Service!
Now you can download over 4,000 DVDs instantly!

New Digital Download Service For Individual Guitar Tabs!
Now you can download guitar tab for individual songs instantly!



Our New Selection Of DVD Digital Downloads By True Fire!
Now you can download thousands of DVDs by True Fire instantly!

==> Click Here To Search By Artist Name or Band Name <==

Need Help Choosing The Right Guitar Book or Video? Peabody Conservatory
trained guitarist Steven Herron is available to answer questions and make recommendations
that will help you become a better guitarist! Just call 1-843-838-2657 now!!

Mike DeMicco is the guitarist and composer with The Brubeck Brothers Quartet and is featured on their recordings as well as his own CD, "As The Sun Sets." His musical diversity has led him to work with Dave Brubeck, Warren Bernhardt, Taylor Eigsti, Jack DeJohnette, Peter Erskine, Mose Allison, James Taylor, Michael Franks, Garth Hudson, Rory Block, and many other celebrated artists!

Mike has performed extensively at major U.S. and European jazz festivals worldwide, at many prestigious venues such as the Kennedy Center and National Gallery of Art, as well as on "Prairie Home Companion" and PBS. He has conducted master classes and clinics at numerous college and universities (University of North Florida, University of the Pacific, Pennsylvania State University, Bard, and Skidmore). Mike has received a certificate for outstanding service to jazz education from the International Association of Jazz Educators, has been awarded 2 Meet The Composer grants, and has appeared twice on PBS' internationally syndicated Jazz In America series.

Mike DeMicco - You Can Play Jazz Guitar! - Vol 1 - DVD
Jazz guitarist Mike DeMicco gives you a complete understanding of what jazz guitar is all about, taking you through a wide variety of scales, modes, arpeggios and chord voicings, then teaching you how to practice them so you can move around the fingerboard with ease. The enormous amount of information presented here will be invaluable to you in all situations, whether you're jamming on simple chord progressions or approaching a complex jazz standard. Mike provides numerous exercises and plays musical examples to illustrate the techniques he teaches. You'll gain an understanding of the fretboard and the elements of music theory - all the tools you'll need to start playing jazz. For the lesson's culmination, Mike teaches his original tune "Just Too Minor" which features a melodic "head" (or melody) followed by a variety of comping and soloing ideas. When Mike is joined by Vinnie Martucci on keyboards and Rich Syracuse on bass, the ensemble perfectly demonstrates how it all fits together!
(82 min) Printable Tab Booklet............................................Price - $29.95
Also Available For Instant Download - Click Here Now!

Mike DeMicco - You Can Play Jazz Guitar! - Vol 2 - DVD
Now it's time to dig deeper into jazz improvisation in styles ranging from bebop to jazz blues. On this second DVD, jazz guitarist Mike DeMicco presents a full range of soloing ideas designed to expand your knowledge of the guitar in one quantum leap! Mike starts off with an in-depth look at the II-V-I progression and the relationships between chords, scales and modes. Through dozens of examples, including scale and chord comping exercises in all the keys and his own composition "Lydian Grin" he explains sharp 9 and flat 9/flat 5 chords, the evocative Dorian and Lydian modes, and how to create solos over some dazzling chord changes! Mike examines styles developed by Mike Stern, Tal Farlow, John Coltrane, Wes Montgomery and others, and shows you how to create passing tones, solo lines, octave passages and personal improvisations. He closes the DVD with an exploration of jazz-blues, getting you into this popular form through his swinging original "Dues Blues".
(80 min) Printable Tab Booklet............................................Price- $29.95
Also Available For Instant Download - Click Here Now!

Mike DeMicco - You Can Play Jazz Guitar! - Vol 3 - DVD
The mark of a great jazz musician is his or her ability to make a personal, unique statement. This third DVD in the series provides invaluable insights into how you, as a developing jazz guitarist, can create your own distinctive style. Starting with his bebop-oriented tune "Boptology", Mike DeMicco teaches you how to build creative solos, challenging you to find your own voice in jazz. The head, or melody, of this tune is a complete study tool on it's own as it encompasses a compelling syntheses of several jazz styles. Mike then uses Victor Young's classic standard "Love Letters" to analyze chord melody and develop ideas for soloing. He shows you how to utilize the diminished and whole tone scales over dominant 7th chords and demonstrates how to connect what you hear to what you play. "The Improviser's Friend," a handy chart explaining how to use the melodic minor scale over several chord types, is included in the written text which accompanies this lesson. This DVD is essential learning for anyone who wants to play powerful, creative jazz guitar!
(60 min) Printable Tab Booklet............................................Price - $29.95
Also Available For Instant Download - Click Here Now!

Guitarists who like Mike DeMicco also like:
The Hank Mackie Solo Guitar Collection

The Huey Long Solo Guitar Collection

The Johnny Smith Solo Guitar Collection

Jazz Guitar Chords & Arpeggio Patterns - Stacy McKee - This unique book includes 300 jazz guitar chord formations and matching single note arpeggio patterns in a quick reference format that no one has ever done before! Cross indexing makes this manual extremely easy to use and regardless of what style of music you play, we know you will find this to be a valuable, "must have" addition to your library. Stacy McKee was the featured guitarist with "Les Brown and The Band Of Renown" and for a limited time only, we will include an exclusive copy of his book FREE with your first order!
==> Click here to see the Stacy McKee Chord Melody Solo Collection <==

Wikipedia article on jazz guitar
Wikipedia article on guitar picking

Please get in touch with us personally if you have any questions.
Just call 1-843-838-2657 for help or to place your order.

You can easily place your order by calling 1-843-838-2657 now!
OR click on this link to use our Secure Order Form All orders are backed by
our "exclusive" 30-Day No-Risk Guarantee!

See Our Guarantee!