Mick Goodrick Guitar Tab Books, Instruction DVDs, Solos, Arrangements, Video Lessons
*FREE BOOK - "Jazz Guitar Chords & Arpeggio Patterns" by Stacy McKee (with 1st order)*
..................................................Chord Melody Guitar Music.......................................................
Easy Order Line 1-843-838-2657 Email - Steven@chordmelody.com
Acoustic Guitar Books/DVDs..........Classical Guitar Books/DVDs.............Lick Library Guitar DVDs
Beginner's Guitar Books/DVDs.......Country Guitar Books/DVDs..............Play Along Guitar Books/DVDs
Blues Guitar Books/DVDs................Flamenco Guitar Books/DVDs............Religious Guitar Books/DVDs
Brazilian Guitar Books/DVDs..........Jazz Guitar Course Books/DVDs........Robert Conti Guitar Books/DVDs
Celtic Guitar Books/DVDs................Jazz Guitar Books/DVDs (A-K)..........Rock Guitar Books/DVDs
Christian Guitar Books/DVDs..........Jazz Guitar Books/DVDs (L-Z)...........Spanish Guitar Books/DVDs
Secure Order Form
*Click Here For Featured DVDs Of The Week On Sale Now!!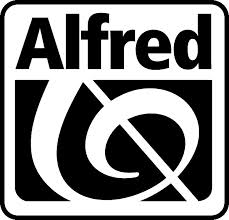 Chord Melody's New DVD Digital Download Service!
Now you can download over 4,000 DVDs instantly!

New Digital Download Service For Individual Guitar Tabs!
Now you can download guitar tab for individual songs instantly!



Our New Selection Of DVD Digital Downloads By True Fire!
Now you can download thousands of DVDs by True Fire instantly!

==> Click Here To Search By Artist Name or Band Name <==

Need Help Choosing The Right Guitar Book or Video? Peabody Conservatory
trained guitarist Steven Herron is available to answer questions and make recommendations
that will help you become a better guitarist! Just call 1-843-838-2657 now!!

Mick Goodrick - Creative Chordal Harmony For Guitar - Book and Online Audio
Make advanced guitar harmonies more intuitive and effective! This inventive approach to imagining and organizing notes will expand your concept of guitar harmony. You will be able to organize and use tensions more easily and with greater expression whether you are soloing, playing in a rhythm section, or in a solo guitar context. Practical etudes over popular chord changes will help you to understand and apply these new theoretical concepts. The online recording includes examples and play-along tracks featuring innovative jazz guitarists Mick Goodrick and Tim Miller, along with an all-star rhythm section featuring Terri Lyne Carrington on drums and John Lockwood on bass. You will learn to: develop and apply new chord voicings, using a rich palette of notes; isolate and organize the most essential notes of any chord-scale (Generic Modality Compression); view chord scales as five families of 3-note chords: triads, sus4, clusters, 7th no 3, and 7th no 5), to be used systematically and simultaneously; leverage this chord-scale organization to lead you to inventive harmonies; incorporate tensions more intuitively into your comping and lead lines; and use new arpeggio patterns in linear improvisation!
Standard notation.................................................................Price - $22.95
Click To Hear Audio Samples

Mick Goodrick Plays "Give It Up"

Mick Goodrick - The Advancing Guitarist - Book
Veteran musician and educator Mick Goodrick presents practical information for jazz guitarists who want to improve their playing technique and style and simply become better musicians. Rather than a step-by-step method book, the information is presented in a general essay format, discussing ways that the various techniques covered may be applied by the advancing guitarist to enhance his/her own style of playing, some of the areas discussed include: basic fingerboard mechanics * modes, scales and chords * contemporary harmony * harmonica and overtone influences * being self-critical * improvising short pieces * different playing situations.
Standard notation.................................................................Price - $24.95

Mick Goodrick & Pat Metheny Play "Meditation"

Guitarists who like Mick Goodrick also like:
The Hank Mackie Solo Guitar Collection

The Huey Long Solo Guitar Collection

The Johnny Smith Solo Guitar Collection

Jazz Guitar Chords & Arpeggio Patterns - Stacy McKee - This unique book includes 300 jazz guitar chord formations and matching single note arpeggio patterns in a quick reference format that no one has ever done before! Cross indexing makes this manual extremely easy to use and regardless of what style of music you play, we know you will find this to be a valuable, "must have" addition to your library. Stacy McKee was the featured guitarist with "Les Brown and The Band Of Renown" and for a limited time only, we will include an exclusive copy of his book FREE with your first order!
==> Click here to see the Stacy McKee Chord Melody Solo Collection <==

Wikipedia article on Mick Goodrick
Wikipedia article on jazz guitar

Please get in touch with us personally if you have any questions.
Just call 1-843-838-2657 for help or to place your order.

You can easily place your order by calling 1-843-838-2657 now!
OR click on this link to use our Secure Order Form All orders are backed by
our "exclusive" 30-Day No-Risk Guarantee!

See Our Guarantee!