Jody Fisher Guitar Tab Books, Instruction DVDs, Chord Melody Solos, Arrangements, Video Lessons
*FREE BOOK - "Jazz Guitar Chords & Arpeggio Patterns" by Stacy McKee (with 1st order)*
..................................................Chord Melody Guitar Music.......................................................
Easy Order Line 1-843-838-2657 Email - Steven@chordmelody.com
Acoustic Guitar Books/DVDs..........Classical Guitar Books/DVDs.............Lick Library Guitar DVDs
Beginner's Guitar Books/DVDs.......Country Guitar Books/DVDs..............Play Along Guitar Books/DVDs
Blues Guitar Books/DVDs................Flamenco Guitar Books/DVDs...........Religious Guitar Books/DVDs
Brazilian Guitar Books/DVDs..........Jazz Guitar Course Books/DVDs.......Robert Conti Guitar Books/DVDs
Celtic Guitar Books/DVDs................Jazz Guitar Books/DVDs (A-K)..........Rock Guitar Books/DVDs
Christian Guitar Books/DVDs..........Jazz Guitar Books/DVDs (L-Z)...........Spanish Guitar Books/DVDs
Secure Order Form
*Click Here For Featured DVDs Of The Week On Sale Now!!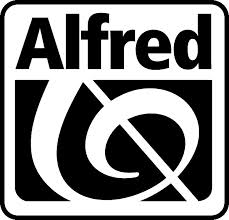 Chord Melody's New DVD Digital Download Service!
Now you can download over 4,000 DVDs instantly!

New Digital Download Service For Individual Guitar Tabs!
Now you can download guitar tab for individual songs instantly!

Our New Selection Of DVD Digital Downloads By True Fire!
Now you can download thousands of DVDs by True Fire instantly!
==> Click Here To Search By Artist Name or Band Name <==
Need Help Choosing The Right Guitar Book or Video? Peabody Conservatory
trained guitarist Steven Herron is available to answer questions and make recommendations
that will help you become a better guitarist! Just call 1-843-838-2657 now!!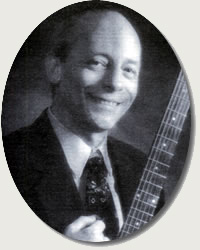 Jody Fisher
Jody Fisher's multi-faceted career includes all styles of music from straight ahead and contemporary jazz to rock, pop and country. Working in the orchestra pit of many live shows as well as backing countless well-known artists have also been mainstays of his experience in the music business.

Jody has performed and conducted clinics throughout the United States, Canada and Europe. As an author, Jody Fisher has published more than a dozen books and several instructional videos that are distributed worldwide. As a performer, he has consistently garnered praise from jazz music critics as well as other jazz guitar players.

Most of these publications have to do with various aspects of playing jazz guitar along with several reference works. His articles have appeared in Guitar Player magazine as well as Fingerstyle Guitar and Just Jazz Guitar. As a teacher, Jody was a professor of jazz studies and jazz guitar at The University of Redlands, The University of La Veme and The Idyllwild School of Music and Arts, and has served as the associate director of The National Guitar Workshop.
Jody Fisher - The Complete Jazz Guitar Method - Book and Online Audio
Anyone with a basic knowledge of guitar chords and scale fingerings can pick up this well-paced, comprehensive method and get started playing jazz right away. Beginning concepts include major scales, basic triad theory, extended chords, and modes. Intermediate topics include the ii-V-I progression, creating solo lines, altered chord formulas, and comping in different jazz styles such as Latin, swing, ballad, and funk. You will master the art of playing harmony, melody, rhythm, and bass parts of a song simultaneously, making your guitar the ultimate jazz solo instrument. This book concludes with advanced techniques for improvisation. Whether you are serious about starting to learn jazz guitar or an advanced player looking to improve your playing, this is the only book you will ever need. Over 300 pages long! Online audio demonstrating the examples and for playing along is included.
Notation and tab.................................................................Price - $29.95
Click To Hear Audio Samples Click To See Sample Pages
Jody Fisher - Jazz Guitar Chord Melody Course - Book and Online Audio
One of America's top jazz guitar educators, authors, and a respected jazz chord melody performer, Jody Fisher clarifies and simplifies the art of creating an arrangement and improvising as a solo guitarist. In his easy-to-understand and enjoyable style, this master of solo guitar teaches all of theory, technique, and arranging skills you need to start a lifelong journey as a solo guitarist. As the author says, "Becoming a solo guitarist is an ongoing learning experience that will reward you with a highly personal form of expression. As a solo guitarist, you will be completely self-reliant and your skills will free you from dependency on anyone else. Also, these skills will transfer directly to group playing so you can't really lose." Jody Fisher's Jazz Guitar Chord Melody Course is a must-have for any serious jazz guitarist!
Notation and tab.................................................................Price - $26.95
Click To Hear Audio Samples Click To See Sample Pages
Jody Fisher - Soloing Over Changes - Book and Online Audio
If you want to be able to play a great guitar solo over any chord progression, you have come to the right place! Master guitarist, teacher, and best-selling author Jody Fisher unlocks the secrets to how scales work with chords in this comprehensive book. Conveniently organized into two sections, the first part of the book breaks down scale and chord theory in a simple, step-by-step manner that is easy to understand. The second part is a handy, comprehensive chord and scale finder that allows you to cross-reference scales with chords and vice versa. Access to accompanying online demonstration and play-along tracks is also included. A must-have for any guitarist, "Soloing Over Changes" is the ultimate scale and chord resource!
Notation and tab.................................................................Price - $19.95
Click To Hear Audio Samples Click To See Sample Pages
Jody Fisher - Sitting In: Jazz Guitar - Book and DVD-ROM
Sit in with the band and bring your playing to life! Soloing is an important part of your playing, but practicing on your own doesn't always get the creative juices flowing because there is nothing quite like the experience of sitting in with a full band. Since jamming with other musicians is not always possible, "Sitting In: Jazz Guitar" brings the band to you! Practice comping and soloing with the same energy you get with a real, live band. Expert guitarist Jody Fisher leads you through all the tips and ideas you need to give life to your practice sessions, inspiring you to add new sounds to your growing jazz vocabulary. The DVD-ROM includes MP3 audio for every song in full-band mixes for demonstration and rhythm section-only mixes so that you can stretch out. The included TNT 2 software is the perfect practice tool, allowing you customize audio tracks for practice. Use it to slow down tracks, isolate and loop parts, and change tempos and keys.
Notation and tab.................................................................Price - $19.95
Click To Hear Audio Samples Click To See Sample Pages
Jody Fisher - Ear Training For The Contemporary Guitarist - Book and CD
These lessons start with the basics of pitch discrimination & lead you to making fine distinctions between interval types, chord types, scales & chord progressions - all organized in a handy workbook format. Includes: major and natural minor scales, intervals, major and minor triads, 7th chords, diatonic harmony, pentatonic scales and variations, harmonic and melodic minor scales, modes, 6th chords, extended chords, symmetrical scales, altered dominant chords, altered dominant chords.
Notation and tab.................................................................Price - $20.95
Click To Hear Audio Samples
Jody Fisher - Jazz Guitar Harmony - Book and CD
This comprehensive study of harmony is a must for any guitarist interested in jazz. It explains the essentials of jazz harmony in a friendly, easy-to-understand manner. Learn about chord scales, abbreviated voicings, extended harmonies, altered chords, substitutions and analyzing chord progressions. Other topics include ii-V-I progressions, the dominant cycle, "rhythm changes," clusters, quartal harmonies, working with upper structures and much more. Finally, jazz harmony is demystified in one reliable and easy-to-read book.
Notation and tab.................................................................Price - $21.95
Click To Hear Audio Samples Click To See Sample Pages
Jody Fisher - Jazz Licks Encyclopedia - Book and CD
Over 280 useful jazz guitar licks! This book has two main sections. The first part deals with licks that will work over specific chords. For each type of chord, you will be shown the chord formula and four sample voicings. There are four one-measure licks and six two-measure licks that will work well over the chord. The second section deals with licks that work over entire chord progressions. Many of the most common progressions are shown with longer melodic ideas. You can practice inserting these melodic ideas into your own solos. The idea is to develop a strong musical vocabulary. Learning licks can help you to understand the scales your are studying by showing you some of the musical sentence possibilities.
Notation and tab.................................................................Price - $20.95
Click To Hear Audio Samples Click To See Sample Pages
Jody Fisher - The Total Jazz Guitarist - Book and CD
A fun and comprehensive overview of jazz guitar playing. This unique and wide-ranging method features exciting lessons for beginning to advanced jazz players, tons of jazz chords and scales, including the diminished, whole tone and super locrian mode. Full length chord melody arrangements, single note improvised solos and comping chord charts are presented for several popular jazz standards. Songs include: "I'm In The Mood For Love, Somewhere Over The Rainbow, and Blue Moon".
Notation, tab and chord diagrams....................................Price - $25.95
Click To Hear Audio Samples Click To See Sample Pages
Jody Fisher - Modal Soloing Strategies For Guitar - Book and CD
Modal Soloing Strategies for Guitar is a comprehensive, multi-faceted study of the seven major scale modes. Start applying and understanding the modes through sample licks, extended solos, and play-along tracks. In addition, you'll play each mode in all 12 keys, learn different types of fingerings, and even learn the formula for each mode and its relationship to the diatonic chord. Soon you'll be harmonizing the modes and deriving them by altering other scales. A CD with play-along tracks and demonstrations of all the examples in the book is included!
Notation and tab.................................................................Price - $20.95
Click To Hear Audio Samples
Jody Fisher - 30 Day Guitar Workout - Book and DVD
An Exercise Plan For Guitarists. A hit with teachers and students alike, this great collection of exercises and technical studies breaks up the tedium of doing the same old routine every day! A comprehensive plan that includes: daily warm-ups, lessons on numerous right and left-hand techniques, exercises for chords, and single note playing! A complete 30-day technical development plan for all pickstyle and fingerstyle guitarists taught by one of the best - jazz guitarist Jody Fisher!
Notation, tab and chord diagrams....................................Price - $23.95
Click To See Sample Pages
Jody Fisher Plays "Baubles, Bangles & Beads"
Guitarists who like Jody Fisher also like:
The Hank Mackie Solo Guitar Collection
The Huey Long Solo Guitar Collection
The Johnny Smith Solo Guitar Collection
Jazz Guitar Chords & Arpeggio Patterns - Stacy McKee - This unique book includes 300 jazz guitar chord formations and matching single note arpeggio patterns in a quick reference format that no one has ever done before! Cross indexing makes this manual extremely easy to use and regardless of what style of music you play, we know you will find this to be a valuable, "must have" addition to your library. Stacy McKee was the featured guitarist with "Les Brown and The Band Of Renown" and for a limited time only, we will include an exclusive copy of his book FREE with your first order!
==> Click here to see the Stacy McKee Chord Melody Solo Collection <==
Wikipedia article on jazz guitar
Wikipedia article on modes
Please get in touch with us personally if you have any questions.
Just call 1-843-838-2657 for help or to place your order.
You can easily place your order by calling 1-843-838-2657 now!
OR click on this link to use our Secure Order Form All orders are backed by
our "exclusive" 30-Day No-Risk Guarantee! See Our Guarantee!