Ioannis Anastassakis Guitar Tab Books, Instruction DVDs, Solos, Arrangements, Video Lessons
*FREE BOOK - "Jazz Guitar Chords & Arpeggio Patterns" by Stacy McKee (with 1st order)*
..................................................Chord Melody Guitar Music.......................................................
Easy Order Line 1-843-838-2657 Email - Steven@chordmelody.com
Acoustic Guitar Books/DVDs..........Classical Guitar Books/DVDs.............Lick Library Guitar DVDs
Beginner's Guitar Books/DVDs.......Country Guitar Books/DVDs..............Play Along Guitar Books/DVDs
Blues Guitar Books/DVDs................Flamenco Guitar Books/DVDs............Religious Guitar Books/DVDs
Brazilian Guitar Books/DVDs..........Jazz Guitar Course Books/DVDs........Robert Conti Guitar Books/DVDs
Celtic Guitar Books/DVDs................Jazz Guitar Books/DVDs (A-K)..........Rock Guitar Books/DVDs
Christian Guitar Books/DVDs..........Jazz Guitar Books/DVDs (L-Z)...........Spanish Guitar Books/DVDs
Secure Order Form
*Click Here For Featured DVDs Of The Week On Sale Now!!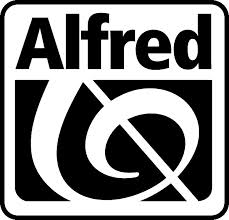 Chord Melody's New DVD Digital Download Service!
Now you can download over 4,000 DVDs instantly!

New Digital Download Service For Individual Guitar Tabs!
Now you can download guitar tab for individual songs instantly!

Our New Selection Of DVD Digital Downloads By True Fire!
Now you can download thousands of DVDs by True Fire instantly!
==> Click Here To Search By Artist Name or Band Name <==
Need Help Choosing The Right Guitar Book or Video? Peabody Conservatory
trained guitarist Steven Herron is available to answer questions and make recommendations
that will help you become a better guitarist! Just call 1-843-838-2657 now!!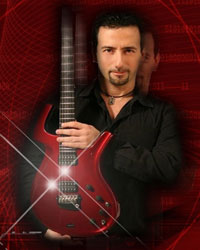 Ioannis Anastassakis
Born in the Greek island of Crete, Ioannis Anastassakis studied at the Greek National Conservatory and the Nakas Conservatory in Athens. He completed his Bachelor degree at the American College of Greece, and subsequently studied at the Musicians Institute (GIT), where he taught, after graduating at the top of his class. He continued his graduate studies in music at the California State University, completing an MA in Guitar Performance.

Ioannis has also performed and/or recorded in various settings with band members of Whitesnake, Dio, Deep Purple, Ozzy Osbourne, Elton John, Santana, Celine Dion, Sara Vaughan, Tito Puente, Julio Iglesias, Tower of Power, Chick Corea Electric Band, Jeff Beck, Steve Vai Band, Badlands, Tribal Tech, Natalie Cole, Joe Cocker, Cher, Blood Sweat & Tears and others.

Ioannis has presented over 400 solo recitals in Europe and the United States and has been a guest lecturer at several American colleges and Universities. In addition, he has won and placed as a finalist in several classical and flamenco guitar competitions and has been featured 15 times on European and American TV. In 2000, he was the 1st guitarist ever to present a solo guitar recital at the prestigious Greek National Opera House.

Ioannis Anastassakis teaches several classes in Music Business, Music History, and Music Performance and Improvisation at the American College of Greece and maintains a busy private teaching schedule. Furthermore, he divides his time between recording, writing instructional materials for guitar, conducting clinics and seminars and presenting guitar recitals around the world. He is currently preparing an extensive series of instructional materials for both flamenco and electric guitar related subjects.
Ioannis Anastassakis - The Art Of Rasgueado - Book
Contains a comprehensive analysis of the rasgueado technique for the classical and the flamenco guitar with an introduction by flamenco guitarist Juan Serrano. The rasgeuado technique is without a doubt the most impressive and characteristic element of the flamenco guitar. Guitarist Ioannis Anastassakis has studied and researched the rasgueado technique of every significant flamenco guitarist in the world, and has compiled his work in an easy and understandable notation form with excellent explanations of each rasgueado technique! From this book, every flamenco and non-flamenco guitarist, from aficionado to professional can learn everything about the rasgueado technique and its interpretations. Rumba rhythms and the golpe technique are also explained and taught.
Notation and tab..................................................................Price - $19.95
Ioannis Anastassakis Plays "Malaguena"
Ioannis Anastassakis - The Art Of Tremolo - Book
Here's another book that should be in every serious classical and flamenco guitarist's library! Ioannis Anastassakis eliminates the guesswork on how to practice and perform the tremolo technique. This book addresses over 70 different approaches and methods to practice the tremolo and contains unprecedented tremolo technique advice from some of the greatest classical and flamenco guitarists in history including: Andres Segovia, John Williams, Sharon Isbin, Christopher Parkening, Pepe Romero, Scott Tennant, David Russell, Narciso Yepes, Stanley Yates, Stepan Rak, Juan Serrano, Manolo Sanlucar, Manolo Franco, Jose Antonio Rodriguez, Paco Serrano, and many others! Characteristically, Anastassakis presents an exhaustive analysis of the different tremolo patterns: 4-note, 5-note, 5-note extended melody tremolo, 6-note tremolo, 8-note tremolo, and continuous extended tremolo. A comprehensive bibliography of classical and flamenco guitar pieces that utilize traditional and/or extended tremolo techniques is also included.
Notation and tab..................................................................Price - $24.95
Ioannis Anastassakis Plays "Tarantos"
Ioannis Anastassakis - Flamenco Guitar Journal - Book and Online Video
This 176 page book with online video includes six full-length contemporary flamenco guitar compositions by Ioannis Anastassakis, MA, who is one of the few guitarists to have obtained a Graduate Degree in Flamenco Guitar. Selections include: "Veridiana (Rumba), Angelika (Granadinas), Maestro Serrano (Tangos), Recuerdos de Cordoba (Farruca), A Mi Madre (Soleares) and Variations on Malaguena (Malaguenas)". Presented with extensive performance notes for each selection!
Notation and tab..................................................................Price - $29.95
Ioannis Anastassakis Plays "Angelika (Granadinas)"
Jazz Guitar Chords & Arpeggio Patterns - Stacy McKee - This unique book includes 300 jazz guitar chord formations and matching single note arpeggio patterns in a quick reference format that no one has ever done before! Cross indexing makes this manual extremely easy to use and regardless of what style of music you play, we know you will find this to be a valuable, "must have" addition to your library. Stacy McKee was the featured guitarist with "Les Brown and The Band Of Renown" and for a limited time only, we will include an exclusive copy of his book FREE with your first order!
==> Click here to see the Stacy McKee Chord Melody Solo Collection <==
Wikipedia article on flamenco guitar
Wikipedia article on flamenco music
Please get in touch with us personally if you have any questions.
Just call 1-843-838-2657 for help or to place your order.
You can easily place your order by calling 1-843-838-2657 now!
OR click on this link to use our Secure Order Form All orders are backed by
our "exclusive" 30-Day No-Risk Guarantee!
See
Our Guarantee!