David Bromberg Guitar Tab Books, Instruction DVDs, Solos, Arrangements, Video Lessons
*FREE BOOK - "Jazz Guitar Chords & Arpeggio Patterns" by Stacy McKee (with 1st order)*
..................................................Chord Melody Guitar Music.......................................................
Easy Order Line 1-843-838-2657 Email - Steven@chordmelody.com
Acoustic Guitar Books/DVDs..........Classical Guitar Books/DVDs.............Lick Library Guitar DVDs
Beginner's Guitar Books/DVDs.......Country Guitar Books/DVDs..............Play Along Guitar Books/DVDs
Blues Guitar Books/DVDs................Flamenco Guitar Books/DVDs............Religious Guitar Books/DVDs
Brazilian Guitar Books/DVDs..........Jazz Guitar Course Books/DVDs........Robert Conti Guitar Books/DVDs
Celtic Guitar Books/DVDs................Jazz Guitar Books/DVDs (A-K)..........Rock Guitar Books/DVDs
Christian Guitar Books/DVDs..........Jazz Guitar Books/DVDs (L-Z)...........Spanish Guitar Books/DVDs
Secure Order Form
*Click Here For Featured DVDs Of The Week On Sale Now!!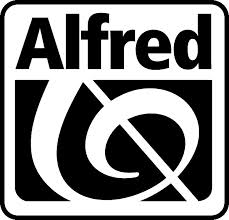 Chord Melody's New DVD Digital Download Service!
Now you can download over 4,000 DVDs instantly!

New Digital Download Service For Individual Guitar Tabs!
Now you can download guitar tab for individual songs instantly!

Our New Selection Of DVD Digital Downloads By True Fire!
Now you can download thousands of DVDs by True Fire instantly!
==> Click Here To Search By Artist Name or Band Name <==
Need Help Choosing The Right Guitar Book or Video? Peabody Conservatory
trained guitarist Steven Herron is available to answer questions and make recommendations
that will help you become a better guitarist! Just call 1-843-838-2657 now!!
David Bromberg
Inspired by the music of Pete Seeger and The Weavers, among others, David Bromberg began studying the guitar at age 13. After graduating from Tarrytown High School, he enrolled at Columbia University intent on a career as a musicologist. During this period he discovered the old recordings of Blind Blake, Lonnie Johnson, Big Bill Broonzy, Marshall Owens, Luke Jordan and other great country bluesmen, as well as contemporary recordings of B.B.King, Freddie King and Albert King. He studied with Rev. Gary Davis for several years and as Rev. Davis said, "I have no children but I have several sons". David was a son to the great Reverend.

Drawn to Greenwich Village's flourishing coffeehouse folk music scene of the mid-1960's, David left Columbia University and opted to devote full time to his music. Shortly thereafter, his extraordinary guitar picking and exceptional stylistic range brought him to the attention of many other musicians: Bob Dylan, Ringo Starr, George Harrison, Tom Paxton, and Chubby Checker are only a few of the notables who sought David out as a back-up artist for recording. In all he has played as a sideman on over 100 albums.

A singular performer/writer/arranger, David's remarkable musical versatility and innovative resourcefulness have earned vast critical and popular acclaim. He is also impossible to classify: As one critic perceptively wrote, "David Bromberg fits no pigeonholes. He is part of everything contemporarily musical. He is a product of blues, country, jazz, folk, and classical music. From his early success as a guitar virtuoso, Mr. Bromberg has developed into a brilliant entertainer."
David Bromberg - Guitar Lesson With David Bromberg - DVD
In this intimate DVD lesson, David presents some of his most popular arrangements. They vary from the folk blues "Delia" to the popular gospel song "Just A Closer Walk with Thee" to Bob Dylan's "It Takes a Lot to Laugh It Takes a Train to Cry" to Jerry Jeff Walker's "Mr. Bojangles" (featuring David's famous guitar solo). Nine great arrangements that will expand your repertoire as well as guitar playing skills. David teaches his fingerpicking and flatpicking techniques. Vibrato, single string runs, cross-picking, the alternating bass, counterpoint lines and finding the groove are all discussed. Songs include: "Delia, Just A Closer Walk With Thee, Cocaine Blues, Sleep Late In The Morning, Buck Dancer's Choice, It Takes A Lot To Laugh It Takes A Train To Cry, Shebeg An Shemore, Mr. Bojangles, and St. Anne's Reel". Each song is taught note by note!
(116 min) Printable Tab Booklet..........................................Price - $29.95
Also Available For Instant Download - Click Here Now!
David Bromberg Plays "Cocaine Blues"
David Bromberg - Guitar Artistry - DVD
In this intimate portrait, the legendary David Bromberg talks about his influences and performs the music he loves - a wide panorama of American blues, folk, country, bluegrass, ragtime, jazz and contemporary sounds. Titles include: "Demon In Disguise , Delia, Mule Riding Blues, Maple Leaf Rag, Just A Closer Walk With Thee, Chump Man Blues, Levee Camp Moan, Try Me One More Time, Cocaine Blues, It Takes A Lot To Laugh a Train To Cry, Sleep Late In The Morning, Spanish John, Shebeg An Shemore, Buck Dancer's Choice, Fool For You, This Month, Columbus Stockade, Somewhere Over The Rainbow, I Believe My Time Ain't Long, Bluebird".
(102 min)................................................................................Price - $24.95
Also Available For Instant Download - Click Here Now!
David Bromberg Plays "Maple Leaf Rag"
David Bromberg - David Bromberg & His Big Band DVD
For a man who quit an established recording career in order to study the fine art of making violins, David Bromberg sure knows how to work a room. A veteran sideman to Bob Dylan, Ringo Starr and Jerry Jeff Walker, as well as a solo performer and bandleader of more than 40 years standing, the bearded and bespectacled Bromberg may have kept a low profile through the so-called MTV era. But he didn't sleep through the more recent recording industry implosion and its attendant rise of the Pod People. Rather, he took his boundary busting energy back to the live stage, with the Count Basie Theatre in Red Bank, New Jersey playing a big role in this master entertainer's game plan. The multi-instrumentalist and musicologist has made the Count Basie Theatre a crucial pit stop in his annual tour schedule for each of the last four years. While Bromberg may take the spotlight for an unaccompanied number or two, it's his role as bandleader and raconteur that prompted the New York Times to brand him "electrifying." A performance by the 12-piece David Bromberg Big Band fireballs forward like a bull in a used record shop, tracing its own musical logic - Bob Wills to Bob Dylan to Bo Didley to Dave Dudley - with station stops anywhere from Sam Cooke to "a bluegrass tribute to Ethel Merman." Not to mention some fondly remembered originals from his vintage albums and a lot of things that you thought had been written by The Grateful Dead, Patsy Cline, Cab Calloway or even The Clash.
(100 min)................................................................................Price - $24.95
Also Available For Instant Download - Click Here Now!
David Bromberg Plays "Sloppy Drunk"
Jazz Guitar Chords & Arpeggio Patterns - Stacy McKee - This unique book includes 300 jazz guitar chord formations and matching single note arpeggio patterns in a quick reference format that no one has ever done before! Cross indexing makes this manual extremely easy to use and regardless of what style of music you play, we know you will find this to be a valuable, "must have" addition to your library. Stacy McKee was the featured guitarist with "Les Brown and The Band Of Renown" and for a limited time only, we will include an exclusive copy of his book FREE with your first order!
==> Click here to see the Stacy McKee Chord Melody Solo Collection <==
Wikipedia article on David Bromberg
Wikipedia article on flatpicking
Wikipedia article on fingerpicking
Please get in touch with us personally if you have any questions.
Just call 1-843-838-2657 for help or to place your order.
You can easily place your order by calling 1-843-838-2657 now!
OR click on this link to use our Secure Order Form All orders are backed by
our "exclusive" 30-Day No-Risk Guarantee! See Our Guarantee!