Carlos Arana Guitar Tab Books, Instruction DVDs, Solos, Arrangements, Video Lessons
*FREE BOOK - "Jazz Guitar Chords & Arpeggio Patterns" by Stacy McKee (with 1st order)*
..................................................Chord Melody Guitar Music.......................................................
Easy Order Line 1-843-838-2657 Email - Steven@chordmelody.com
Acoustic Guitar Books/DVDs..........Classical Guitar Books/DVDs.............Lick Library Guitar DVDs
Beginner's Guitar Books/DVDs.......Country Guitar Books/DVDs..............Play Along Guitar Books/DVDs
Blues Guitar Books/DVDs................Flamenco Guitar Books/DVDs............Religious Guitar Books/DVDs
Brazilian Guitar Books/DVDs..........Jazz Guitar Course Books/DVDs........Robert Conti Guitar Books/DVDs
Celtic Guitar Books/DVDs................Jazz Guitar Books/DVDs (A-K)..........Rock Guitar Books/DVDs
Christian Guitar Books/DVDs..........Jazz Guitar Books/DVDs (L-Z)...........Spanish Guitar Books/DVDs
Secure Order Form
*Click Here For Featured DVDs Of The Week On Sale Now!!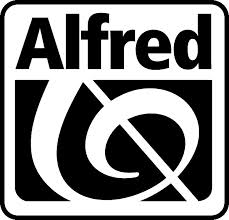 Chord Melody's New DVD Digital Download Service!
Now you can download over 4,000 DVDs instantly!

New Digital Download Service For Individual Guitar Tabs!
Now you can download guitar tab for individual songs instantly!



Our New Selection Of DVD Digital Downloads By True Fire!
Now you can download thousands of DVDs by True Fire instantly!

==> Click Here To Search By Artist Name or Band Name <==


Need Help Choosing The Right Guitar Book or Video? Peabody Conservatory
trained guitarist Steven Herron is available to answer questions and make recommendations
that will help you become a better guitarist! Just call 1-843-838-2657 now!!

Carlos Arana - Bossa Nova Guitar - Book and Online Audio
This excellent book by Carlos Arana is intended for a wide range of guitarists, from those with little experience in complex musical styles like jazz, Samba, or Bolero, to highly trained professional guitarists looking to expand their musical palettes. From Joao Gilberto to Antonio Carlos Jobim, the Bossa Nova guitar style has become firmly entrenched in the jazz culture. In this book, you'll gain a strong command of the style, concentrating on these core elements: harmony, rhythms, right-hand technique, chord progressions, essential patterns, and more. Includes online audio with demos.
Notation and tab..................................................................Price - $19.95
Click To Hear Audio Samples

Joao Gilberto Plays "Desafinado"

Carlos Arana - Brazilian Rhythms For Guitar - Book and CD
Guitarist Carlos Arana captures Brazil's rich musical heritage with impeccable stylistic, historic and technical analyses. The first section of this book covers the fundamental rhythmic and harmonic characteristics of samba, bossa nova and choro styles followed by practical applications on the guitar. Each style is broken down into its historic and regional roots, with examples that capture its essence and a beautiful chord melody solo of "The Gentle Rain" is taught. You will also explore the northeast of Brazil with rhythmic figures of Baiao, Toada, Xote, Afoxe, Frevo and Marcha Rancho! Over 60 examples are demonstrated on the CD.
Notation and tab..................................................................Price - $22.95
Click To Hear Audio Samples Click To See Sample Pages

Luiz Bonfa Plays "Manha De Carnaval"

Carlos Arana - Brazilian Guitar Method - Book and Online Audio
Everything you need to know to learn Brazilian guitar! This book uses popular Brazilian songs to teach you the basics of the Brazilian guitar style and technique. Learn to play in the styles of Joao Gilberto, Luiz Bonfa, Baden Powell, Dino Sete Cordas, and Joao Basco. Songs include: "Aquarela Brasileira * Chega De Saudade (No More Blues) * Desafinado * O Barquinho (Little Boat) * Song of the Jet (Samba do Aviao)" and others!
Notation and tab..................................................................Price - $17.95
Click To Hear Audio Samples

Baden Powell Plays "Samba Triste"

Guitarists who like Carlos Arana also like:
The Charlie Byrd Solo Guitar Collection

The Hank Mackie Solo Guitar Collection

The Howard Heitmeyer Solo Guitar Collection

Jazz Guitar Chords & Arpeggio Patterns - Stacy McKee - This unique book includes 300 jazz guitar chord formations and matching single note arpeggio patterns in a quick reference format that no one has ever done before! Cross indexing makes this manual extremely easy to use and regardless of what style of music you play, we know you will find this to be a valuable, "must have" addition to your library. Stacy McKee was the featured guitarist with "Les Brown and The Band Of Renown" and for a limited time only, we will include an exclusive copy of his book FREE with your first order!
==> Click here to see the Stacy McKee Chord Melody Solo Collection <==

Wikipedia article on bossa nova
Wikipedia article on Antonio Carlos Jobim

Please get in touch with us personally if you have any questions.
Just call 1-843-838-2657 for help or to place your order.

You can easily place your order by calling 1-843-838-2657 now!
OR click on this link to use our Secure Order Form All orders are backed by
our "exclusive" 30-Day No-Risk Guarantee! See Our Guarantee!