Bill Frisell Guitar Tab Books, Instruction DVDs, Chord Melody Solos, Arrangements, Video Lessons
*FREE BOOK - "Jazz Guitar Chords & Arpeggio Patterns" by Stacy McKee (with 1st order)*
..................................................Chord Melody Guitar Music.......................................................
Easy Order Line 1-843-838-2657 Email - Steven@chordmelody.com
Acoustic Guitar Books/DVDs..........Classical Guitar Books/DVDs.............Lick Library Guitar DVDs
Beginner's Guitar Books/DVDs.......Country Guitar Books/DVDs..............Play Along Guitar Books/DVDs
Blues Guitar Books/DVDs................Flamenco Guitar Books/DVDs............Religious Guitar Books/DVDs
Brazilian Guitar Books/DVDs..........Jazz Guitar Course Books/DVDs........Robert Conti Guitar Books/DVDs
Celtic Guitar Books/DVDs................Jazz Guitar Books/DVDs (A-K)..........Rock Guitar Books/DVDs
Christian Guitar Books/DVDs..........Jazz Guitar Books/DVDs (L-Z)...........Spanish Guitar Books/DVDs
Secure Order Form
*Click Here For Featured DVDs Of The Week On Sale Now!!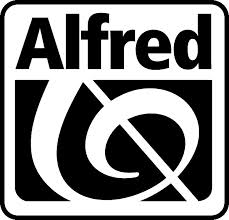 Chord Melody's New DVD Digital Download Service!
Now you can download over 4,000 DVDs instantly!

New Digital Download Service For Individual Guitar Tabs!
Now you can download guitar tab for individual songs instantly!



Our New Selection Of DVD Digital Downloads By True Fire!
Now you can download thousands of DVDs by True Fire instantly!

==> Click Here To Search By Artist Name or Band Name <==

Need Help Choosing The Right Guitar Book or Video? Peabody Conservatory
trained guitarist Steven Herron is available to answer questions and make recommendations
that will help you become a better guitarist! Just call 1-843-838-2657 now!!

Bill Frisell - The Guitar Artistry Of Bill Frisell - DVD
Bill Frisell keeps flying after passing the borders of jazz and rock! He stands out among contemporary guitarists for his innovative playing style and unique sound. This instructional DVD introduces Frisell's playing and presents in detail his individual approach to background, technique, effects, harmony, rhythm, and arranging. Also includes the songs: "When We Go, Strange Meeting, Rag, and The Days Of Wine And Roses." For intermediate to advanced guitarists.
(61 min) Tab Booklet Included............................................Price - $29.95

Bill Frisell Plays "The Days Of Wine & Roses"

Bill Frisell - Guitar Anthology - Book
Book includes: "Again, 1951, Amarillo Barbados, The Bacon Bunch, Beautiful E, Big Bob, Big Shoe, Blues Dream, Blues for Los Angeles, Brother, Cadillac 1959, Child at Heart, Coffaro's Theme, Cold Cold Ground, Deep Dead Blue, Dream On, Egg Radio, Family, Fingers Snappin and Toes Tappin', Freddy's Step, The Gallows, Gimme a Holler, Girl Asks Boy -Part I, Gone Just Like a Train, Good Dog Happy Man, Goodbye, Hangdog, Hard Plains Drifter, Hello Nellie, Hope and Fear, Jimmy Carter -Part 1 and 2, Julius Hemphill, Justice and Honor, Keep Your Eyes Open, Let Me In, Lonesome, Look-out for Hope, Monica Jane, Monroe, Mr. Memory, Music I Heard, My Buffalo Girl, Nature's Symphony, The Pioneers, Pip Squeak, Pleased to Meet You, Poem for Eva, Pretty Flowers Were Made for Blooming, Pretty Stars Were Made to Shine, Rag, Rain Rain, Rambler, Resistor, Rob Roy, Ron Carter, Roscoe, Stand Up Sit Down, Sherlock Jr, Strange Meeting, Tales From the Farside, Tell Your Ma Tell Your Pa, That Was Then, This Land, Throughout, Twenty Years, Unscientific Americans, Unsung Heroes, Variation on a Theme (Tales from The Farside), Verona, The Way Home, We're Not from Around Here, What a World, What Do We Do, When We Go, Where Do We Go, Where In the World, The Wife and Kid, Winter Always Turns to Spring".
Standard notation.................................................................Price - $24.95

Bill Frisell Plays "When We Go"

Guitarists who like Bill Frisell also like:
The Hank Mackie Solo Guitar Collection

The Huey Long Solo Guitar Collection

The Johnny Smith Solo Guitar Collection

Jazz Guitar Chords & Arpeggio Patterns - Stacy McKee - This unique book includes 300 jazz guitar chord formations and matching single note arpeggio patterns in a quick reference format that no one has ever done before! Cross indexing makes this manual extremely easy to use and regardless of what style of music you play, we know you will find this to be a valuable, "must have" addition to your library. Stacy McKee was the featured guitarist with "Les Brown and The Band Of Renown" and for a limited time only, we will include an exclusive copy of his book FREE with your first order!
==> Click here to see the Stacy McKee Chord Melody Solo Collection <==

Wikipedia article on Bill Frisell
Wikipedia article on jazz guitar

Please get in touch with us personally if you have any questions.
Just call 1-843-838-2657 for help or to place your order.

You can easily place your order by calling 1-843-838-2657 now!
OR click on this link to use our Secure Order Form All orders are backed by
our "exclusive" 30-Day No-Risk Guarantee!

See Our Guarantee!