Arnie Berle Guitar Tab Books, Instruction DVDs, Chord Melody Solos, Arrangements, Video Lessons
*FREE BOOK - "Jazz Guitar Chords & Arpeggio Patterns" by Stacy McKee (with 1st order)*
..................................................Chord Melody Guitar Music.......................................................
Easy Order Line 1-843-838-2657 Email - Steven@chordmelody.com
Acoustic Guitar Books/DVDs..........Classical Guitar Books/DVDs.............Lick Library Guitar DVDs
Beginner's Guitar Books/DVDs.......Country Guitar Books/DVDs..............Play Along Guitar Books/DVDs
Blues Guitar Books/DVDs................Flamenco Guitar Books/DVDs............Religious Guitar Books/DVDs
Brazilian Guitar Books/DVDs..........Jazz Guitar Course Books/DVDs........Robert Conti Guitar Books/DVDs
Celtic Guitar Books/DVDs................Jazz Guitar Books/DVDs (A-K)..........Rock Guitar Books/DVDs
Christian Guitar Books/DVDs..........Jazz Guitar Books/DVDs (L-Z)...........Spanish Guitar Books/DVDs
Secure Order Form


*Click Here For Featured DVDs Of The Week On Sale Now!!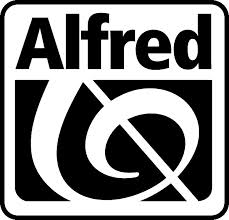 Chord Melody's New DVD Digital Download Service!
Now you can download over 4,000 DVDs instantly!

New Digital Download Service For Individual Guitar Tabs!
Now you can download guitar tab for individual songs instantly!



Our New Selection Of DVD Digital Downloads By True Fire!
Now you can download thousands of DVDs by True Fire instantly!

==> Click Here To Search By Artist Name or Band Name <==

Need Help Choosing The Right Guitar Book or Video? Peabody Conservatory
trained guitarist Steven Herron is available to answer questions and make recommendations
that will help you become a better guitarist! Just call 1-843-838-2657 now!!
Arnie Berle
Arnie Berle is a seasoned jazz educator with numerous books to his credit. He toured for years as a reed and flute player with many of the leading big bands in the country. Later, upon settling in his home town of New York, he became very active as a freelance musician and teacher. In 1964, with the arrival of The Beatles, Arnie decided to study the guitar.

His experience with other instruments, including accordion and vibraphone, gave him a much broader musical perspective of the guitar. In 1975, he began writing interviews and articles for Guitar Player Magazine, culminating in his very popular column "Fretboard Basics." He is currently a full-time professor at Mercy College in Dobbs Ferry, New York, and writes a regular column for Just Jazz Guitar Magazine. His name is cited in the International Who's Who in Music.
Arnie Berle - Beginning Solo Guitar - Book and CD
Arnie Berle and Mark Galbo teach you how to master the "Chord Melody" style so you can start playing the guitar as a solo instrument! They clearly explain that by learning just a few basic chord shapes, you can harmonize any tune just like a piano player. This easy to follow approach to the highest level of guitar playing starts with simple folk songs like "Red River Valley" and progresses to standards like "Earth Angel" and "Everything Happens to Me". Includes demonstration CD, extensive supplemental chord dictionary, and bonus tracks for constructing your own chord melody solos!
Notation and tab......................................................................Price - $16.95
Arnie Berle - Beginning Fingerstyle Blues Guitar - Book and CD
A step-by-step method for learning this rich and powerful style known as fingerstyle blues guitar! This book/CD takes you from the fundamentals of fingerpicking to mastering five authentic blues tunes. You will learn alternating bass techniques, hammer-ons, pull-offs, string bends, slides, chord formations and lots of blues licks and riffs to spice up your songs with! Includes graded exercises, illustrated tips, plus standard notation and tablature.
Notation and tab......................................................................Price - $21.95
"Blues In E" Arranged By Arnie Berle
Arnie Berle - Chord Progressions For Jazz & Popular Guitar - Book
Includes practical examples and exercises that take you from basic theory and simple accompaniment patterns to advanced chord soloing and comping. A complete survey of chord theory and technique. The hundreds of chord positions and sample progressions within guide you step by step to a solid understanding of the ways that chords are constructed and the way they interact with one another.
Standard notation with chord diagrams..................................Price - $19.95
Arnie Berle - Patterns, Scales & Modes For Jazz Guitar - Book
This book is a clear, practical and systematic approach to learning how to play the great variety of scales and arpeggios that give life and expression to musical ideas. In addition, many examples of jazz-type lines are covered and explained. Valuable tips and suggestions will help you begin creating your own jazz solos.
Standard notation.....................................................................Price - $24.95
Arnie Berle - Theory & Harmony For The Contemporary Musician - Book
Contains a full course covering everything from the fundamentals of sound and music notation to popular song forms and chord scales for improvisation. Includes: musical notation, major scales, minor scales, chromatic scales, intervals, triads, modes, sixth chords, seventh chords, harmonic movement, American pop, the blues, reharmonization, embellishment, fill-in chords, extended chords, altered chords, approach chords, introduction, endings, turnarounds, harmonic minor scale, jazz minor scale, minor-key chord progressions, diminished 7th chords, augmented chords, suspensions, chords and their improvising scales.
Standard notation.....................................................................Price - $19.95
Guitarists who like Arnie Berle also like:
The Hank Mackie Solo Guitar Collection
The Huey Long Solo Guitar Collection
The Johnny Smith Solo Guitar Collection
Jazz Guitar Chords & Arpeggio Patterns - Stacy McKee - This unique book includes 300 jazz guitar chord formations and matching single note arpeggio patterns in a quick reference format that no one has ever done before! Cross indexing makes this manual extremely easy to use and regardless of what style of music you play, we know you will find this to be a valuable, "must have" addition to your library. Stacy McKee was the featured guitarist with "Les Brown and The Band Of Renown" and for a limited time only, we will include an exclusive copy of his book FREE with your first order!
==> Click here to see the Stacy McKee Chord Melody Solo Collection <==
Wikipedia article on jazz guitar
Wikipedia article on guitar technique
Please get in touch with us personally if you have any questions.
Just call 1-843-838-2657 for help or to place your order.
You can easily place your order by calling 1-843-838-2657 now!
OR click on this link to use our Secure Order Form All orders are backed by
our "exclusive" 30-Day No-Risk Guarantee! See Our Guarantee!