Toby Walker Guitar Tab Books, Instruction DVDs, Solos, Arrangements, Video Lessons
*FREE BOOK - "Jazz Guitar Chords & Arpeggio Patterns" by Stacy McKee (with 1st order)*
..................................................Chord Melody Guitar Music.......................................................
Easy Order Line 1-843-838-2657 Email - Steven@chordmelody.com
Acoustic Guitar Books/DVDs..........Classical Guitar Books/DVDs.............Lick Library Guitar DVDs
Beginner's Guitar Books/DVDs.......Country Guitar Books/DVDs..............Play Along Guitar Books/DVDs
Blues Guitar Books/DVDs................Flamenco Guitar Books/DVDs............Religious Guitar Books/DVDs
Brazilian Guitar Books/DVDs..........Jazz Guitar Course Books/DVDs........Robert Conti Guitar Books/DVDs
Celtic Guitar Books/DVDs................Jazz Guitar Books/DVDs (A-K)..........Rock Guitar Books/DVDs
Christian Guitar Books/DVDs..........Jazz Guitar Books/DVDs (L-Z)...........Spanish Guitar Books/DVDs
Secure Order Form
*Click Here For Featured DVDs Of The Week On Sale Now!!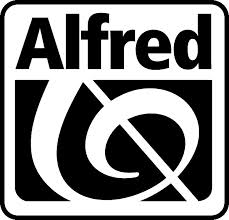 Chord Melody's New DVD Digital Download Service!
Now you can download over 4,000 DVDs instantly!

New Digital Download Service For Individual Guitar Tabs!
Now you can download guitar tab for individual songs instantly!



Our New Selection Of DVD Digital Downloads By True Fire!
Now you can download thousands of DVDs by True Fire instantly!

==> Click Here To Search By Artist Name or Band Name <==

Need Help Choosing The Right Guitar Book or Video? Peabody Conservatory
trained guitarist Steven Herron is available to answer questions and make recommendations
that will help you become a better guitarist! Just call 1-843-838-2657 now!!

Toby Walker is a fingerstyle guitar virtuoso, especially adept at blues, rags and hot country picking! He is also a skilled singer and songwriter who draws inspiration from traditional and contemporary music, having learned directly from blues masters Eugene Powell, James "Son" Thomas, Etta Baker and R. L. Burnside, among others. Toby takes that musical foundation and creates something uniquely his own.

He has been eagerly received in concert halls, festivals and coffeehouses throughout the U.S., England and Europe. Toby has been featured in the N.Y. Times, London Sunday Times, Elmore Magazine, Downbeat, and Blues Revue, among many others!

Toby Walker - Blues Fingerpicking Freedom - Vol 1 - DVD
Guitarists: There's life after Tab! Break your dependence on the printed page and become a freer and more creative blues and fingerpicking guitarist. This DVD will help you truly put the "play" back into your playing! Toby Walker is a clear and compelling communicator with years of teaching experience. His lesson is perfect if you want to express yourself and start rearranging and improvising traditional blues guitar songs spontaneously. Toby builds your fretboard knowledge in a comprehensive, step-by-step approach that's informative - and fun too! You'll learn to freely move around the neck and put your own stamp on songs such as "Crow Jane, Step It Up and Go, Love in Vain, and Death Don't Have No Mercy". You'll learn to play in five different keys (C, A, G, E, and Dm) using "dead thumb" and alternate bass picking styles along with powerful licks, scales and "scale boxes," alternate chord shapes and various "tricks" such as the "B. B. King Box," G6 tuning, and other ways to experiment with your songs!
(120 min) Printable Tab Booklet..........................................Price - $29.95
Also Available For Instant Download - Click Here Now!

Toby Walker - Blues Fingerpicking Freedom - Vol 2 - DVD
As his fans well know, Toby Walker is a guy who puts joy, excitement and passion into every blues note he plays. His enthusiasm is contagious on this follow-up to his first Homespun DVD, and it's even more densely packed with fingerpicking techniques, musical ideas, great songs - and just enough guitar theory to help you move freely around the fingerboard. Toby brings several of the masters of Delta and Piedmont blues into the room as he builds upon their brilliant licks and techniques. Mance Lipscomb, Robert Johnson, Blind Lemon Jefferson, Blind Boy Fuller, Lightnin' Hopkins, Tommy Johnson and others each "make an appearance" on this lesson. You'll learn how to mix and match their licks, turnarounds and solos so you can plug them into any song and come up with your own individual sound and style. This lesson will provide hours of great fun as you play along with Toby and he helps you develop your own arrangements of "Hesitation Blues, Me And the Devil, Match Box Blues, M & O Blues, and Canned Heat".
(120 min) Printable Tab Booklet..........................................Price - $29.95
Also Available For Instant Download - Click Here Now!

Toby Walker - Fingerpicking Hank Williams - DVD
Solo guitar arrangements for western swing and honky-tonk classics! Learn fingerpicking guitar instrumental versions of some of the most popular country songs ever written: "Your Cheatin' Heart, Move It On Over, My Bucket's Got a Hole In It, Hey Good Lookin', and Honky Tonkin". The solo guitar arrangements of these timeless classics are fun to play and will build your fingerpicking skills, expand your fretboard knowledge and show you some really cool licks! You can choose how complicated you want your arrangements to get. Hank Williams' tunes are simple enough for easy strumming and perfect for more advanced alternate thumb Travis-style picking, so there's something here for everyone. Toby performs each song, then uses it as a jumping off place to explore a variety of exciting guitar moves. He shows you swing chords, picking techniques, double stops, bluesy licks, walking basses, improvised single string lines and how to add "tinsel" to a basic melody. By the time you've worked through this wonderful lesson you'll have five iconic country songs to add to your repertoire!
(100 min) Printable Tab Booklet..........................................Price - $29.95
Also Available For Instant Download - Click Here Now!

Toby Walker - How To Build Awesome Fingerpicking Instrumentals - DVD
Create show-stopping country, boogie-woogie, and swing guitar solos! Guitarist Toby Walker understands what you need to bring your guitar technique to a higher level. This fantastic lesson, for intermediate and experienced fingerpickers alike, teaches three exciting, performance-worthy guitar solos. Toby starts with an easy version of each piece, then adds the "bells and whistles" that build a show-stopping solo from the ground up. The country classic "Cannonball Rag" helps you brush up on your Travis-style thumb bass, right hand muting and various chord forms. Then add walking lines, banjo rolls, picking patterns, jazzier chords, single string licks and other ear-catching embellishments for an arrangement that will keep even advanced players on your toes. "Toby's Boogie Woogie" is a rockin' blues. He starts it with the ubiquitous boogie bass line and basic chords, then adds more advanced shapes and lots of cool blues moves, taking it far up the neck and into virtuoso territory. "Swing Bean" is reminiscent of a big-band tune, with unique chord changes under a swinging bass line. The complete arrangement features a rhythm section, "horn" parts, drum beats and lead lines, all played on solo guitar. A real workout, but the results will be well worth the work you put into it!
(105 min) Printable Tab Booklet..........................................Price - $29.95
Also Available For Instant Download - Click Here Now!

Toby Walker - Guitar Licks-ercises - DVD
Turn Powerful Fretboard Exercises Into an Arsenal of Blues, Country, and Swing Guitar Licks! This encyclopedia of "exercises disguised as licks" might be the coolest, most user-friendly DVD lesson you've ever worked with. Toby Walker has put together dozens of fretboard drills that lead you into phrases for blues, country, swing and boogie-woogie guitar tunes. Do the exercises, then apply the licks in real-life musical situations and really play! Toby's foundational drills will help you build hand strength, increase coordination and dexterity, and amass an arsenal of musical phrases that you can use in a variety of settings. While working on these exercises, you'll get fascinating advice about proper left hand position for maximum movement, correctly executing hammers, pulls and double-pulls, attaining a full rich vibrato, soloing over 6th and 7th chord shapes, jamming over pentatonic scales, and much more! Toby even shows you some cool phrases inspired by Rev. Gary Davis, Merle Travis and other guitar heroes. This DVD will be a boon to guitarists at all levels using either fingerstyle or flatpicking right hand techniques. You'll soon be jamming with the best of them!
(90 min) Printable Tab Booklet............................................Price - $29.95
Also Available For Instant Download - Click Here Now!

Toby Walker - Take A Solo! - DVD
The secrets to blues and country guitar improvisation! A blues or country guitarist creates a great solo, spinning single-string notes seemingly out of nowhere, thrilling the audience and getting nods of approval from fellow musicians. How does this happen? How do you even start figuring out which notes to play in the midst of a song or jam session? Toby Walker has the perfect key to unlocking those mysteries. He shows you how to come up with powerful and compelling improvisations in any key and in any position on the fretboard, using a flat pick or fingers. Concentrating mainly on blues soloing, he eliminates robotic scales and patterns and shows you the "language" of a musical conversation. You'll learn how to think in shapes, or "boxes," finding the root note and then adding the right intervals to come up with licks and solos. Once you start moving from one shape to the next, your playing will flow up and down the fretboard with ease. Then add in the "wasabi" - vibrato, bends, B. B. King-style licks, Lightnin' Hopkins shuffle beats, and other techniques - and you'll add really hot spice to your playing. Once you've got the blues ideas under your fingertips, you'll discover that you can move the same licks to country songs, like "Goin' Down the Road Feelin' Bad". You'll be stepping into the spotlight in no time!
(95 min) Printable Tab Booklet............................................Price - $29.95
Also Available For Instant Download - Click Here Now!

Toby Walker - Bringin' Out The Bounce - DVD
The remarkable Toby Walker has made an outstanding lesson that is sure to appeal to all fingerpickers who love blues and traditional guitar playing. He helps bring your songs to life by adding the rhythmic bounce that will put "pop" into anything you want to play. Toby starts off with a basic version of "Roll In My Sweet Baby's Arms" developing it step-by-step with tried and true techniques - muted bass, accented beats, a syncopated "bounce" note, fills, licks and runs until it really swings. In Mance Lipscomb's "Sugar Babe" and Toby's original, "Traveling With Charlie", he builds his arrangements by adding a cool hammer-on sequence, a "reverse slide", "reverse pull-off," a neat ending and other techniques that will enhance your picking. Blind Blake's "That'll Never Happen No More" introduces the thumb technique Toby calls the "da-dump" rhythm, where your bass notes anticipate the beat in a 'double-thumbing" shuffle groove. Finally, Rev. Gary Davis' "Sally Where'd You Get Your Liquor From" introduces dazzling, dance-inspired licks and runs that will amaze you and your listeners. This lesson is a must-have for anyone who wants to pick with the best of them!
(60 min) Printable Tab Booklet............................................Price - $29.95
Also Available For Instant Download - Click Here Now!

Toby Walker - Get Started On Bottleneck Slide Guitar - DVD
If you've always wanted to play bottleneck slide guitar, this lesson shows you how it can be done in the easiest and fastest possible way. Toby Walker's introduction is perfect for fingerstyle players who want to put real power in their picking. You'll learn all the fundamentals: what kind of a slide to use, which finger to put it on, how to get a good tone, and how to play your first notes. Add vibrato for "spice", use backup fingers to stop unwanted string noise, then slide up to a note to get a "rubbery" sound - and you're good to go. Playing in open G tuning, Toby shows you how to get your first notes, basic chords, and some thrilling 12-bar blues licks and some cool Delta sounds. Then move on to a version of the cowboy standard "Red River Valley" and a lovely original "Leon's Waltz" - perfect exercises to build control and the ability to move on to any song in any style. His play-along drills with Happy Traum on rhythm guitar add fun - and your participation - to this great lesson!
(60 min) Printable Tab Booklet............................................Price - $29.95
Also Available For Instant Download - Click Here Now!

Jazz Guitar Chords & Arpeggio Patterns - Stacy McKee - This unique book includes 300 jazz guitar chord formations and matching single note arpeggio patterns in a quick reference format that no one has ever done before! Cross indexing makes this manual extremely easy to use and regardless of what style of music you play, we know you will find this to be a valuable, "must have" addition to your library. Stacy McKee was the featured guitarist with "Les Brown and The Band Of Renown" and for a limited time only, we will include an exclusive copy of his book FREE with your first order!
==> Click here to see the Stacy McKee Chord Melody Solo Collection <==

Wikipedia article on fingerpicking
Wikipedia article on blues slide guitar

Please get in touch with us personally if you have any questions.
Just call 1-843-838-2657 for help or to place your order.

You can easily place your order by calling 1-843-838-2657 now!
OR click on this link to use our Secure Order Form All orders are backed by
our "exclusive" 30-Day No-Risk Guarantee!

See Our Guarantee!