Thom Bresh Guitar Tab Books, Instruction DVDs, Solos, Arrangements, Video Lessons
*FREE BOOK - "Jazz Guitar Chords & Arpeggio Patterns" by Stacy McKee (with 1st order)*
..................................................Chord Melody Guitar Music.......................................................
Easy Order Line 1-843-838-2657 Email - Steven@chordmelody.com
Acoustic Guitar Books/DVDs..........Classical Guitar Books/DVDs.............Lick Library Guitar DVDs
Beginner's Guitar Books/DVDs.......Country Guitar Books/DVDs..............Play Along Guitar Books/DVDs
Blues Guitar Books/DVDs................Flamenco Guitar Books/DVDs............Religious Guitar Books/DVDs
Brazilian Guitar Books/DVDs..........Jazz Guitar Course Books/DVDs........Robert Conti Guitar Books/DVDs
Celtic Guitar Books/DVDs................Jazz Guitar Books/DVDs (A-K)..........Rock Guitar Books/DVDs
Christian Guitar Books/DVDs..........Jazz Guitar Books/DVDs (L-Z)...........Spanish Guitar Books/DVDs
Secure Order Form
*Click Here For Featured DVDs Of The Week On Sale Now!!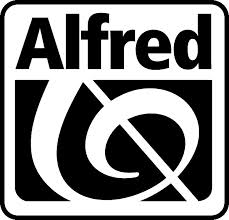 Chord Melody's New DVD Digital Download Service!
Now you can download over 4,000 DVDs instantly!

New Digital Download Service For Individual Guitar Tabs!
Now you can download guitar tab for individual songs instantly!



Our New Selection Of DVD Digital Downloads By True Fire!
Now you can download thousands of DVDs by True Fire instantly!

==> Click Here To Search By Artist Name or Band Name <==

Need Help Choosing The Right Guitar Book or Video? Peabody Conservatory
trained guitarist Steven Herron is available to answer questions and make recommendations
that will help you become a better guitarist! Just call 1-843-838-2657 now!!

Thom Bresh - The Real Merle Travis Guitar - DVD
Here's a Thom Bresh guitar lesson that is a must for all fans of Merle Travis! The only son of the legendary guitarist Merle Travis gives us an in-depth look at the famous technique that changed the course of guitar history. When Merle Travis passed away in 1983, we lost one of our most innovative and distinctive musical voices. Fortunately, his songs and fingerpicking style live on in the hands of his son Thom Bresh, a talented and dynamic guitarist who learned the real Travis-style guitar right from the source. Thom Bresh grew up listening to, and later playing with, his famous father and his skilled hands bear a haunting resemblance to his father's. He walks you through Merle's timeless techniques, playing the famous 1938 Martin D-28 with the custom Bigsby neck that was passed on to him by Travis. By the time this powerful lesson is over, you'll have gained an understanding of the real Travis sound and will be playing such guitar instrumental standards as "Guitar Rag," "Cannonball Rag," "Walking The Strings," "I'll See You In My Dreams," "Bugle Call Rag," "Farewell My Blue Belle," "Hangin' With The Girls I Know." We are proud to present this lesson to the growing number of Travis enthusiasts and fingerstyle guitarists worldwide. It will make a valuable addition to the collections of all serious guitarists and historians, as it offers a rare opportunity to see and learn from the real-life continuance of a musical legacy!
(90 min) Printable Tab Booklet.............................................Price - $29.95
Also Available For Instant Download - Click Here Now!

Thom Bresh Plays "Walking The Strings"

Thom Bresh - In Concert - DVD
With Special Guest - Buster Jones. Here is a live concert by a consummate entertainer and powerful guitarist. Recorded at Nashville's renowned Caffe Milano, Thom Bresh highlights his superb country thumbpicking with several original instrumentals, a tune by Chet Atkins, a special song about Jerry Reed, a tribute to the late Marcel Dadi and a set of classics by his legendary father, Merle Travis. Finally, Thom's picking buddy Buster B. Jones joins him for a couple of finger-bustin' duets. This performance video will enlighten as well as entertain and all fans of great fingerpicking guitar will want to watch it over and over again. Songs include: "Sidewalks of Bordeaux, Mr. Guitar My Friend, Nine Pound Hammer, Dark As a Dungeon, Smoke That Cigarette, Sixteen Tons, Guitar in the Window, Guitar Rag, Happy Again, Reed Between the Strings, Walking the Strings, La Marcellaise" and others.
(60 min)...................................................................................Price - $24.95
Also Available For Instant Download - Click Here Now!

Guitarists who like Thom Bresh also like:
The Chet Atkins Solo Guitar Collection

Jazz Guitar Chords & Arpeggio Patterns - Stacy McKee - This unique book includes 300 jazz guitar chord formations and matching single note arpeggio patterns in a quick reference format that no one has ever done before! Cross indexing makes this manual extremely easy to use and regardless of what style of music you play, we know you will find this to be a valuable, "must have" addition to your library. Stacy McKee was the featured guitarist with "Les Brown and The Band Of Renown" and for a limited time only, we will include an exclusive copy of his book FREE with your first order!
==> Click here to see the Stacy McKee Chord Melody Solo Collection <==

Wikipedia article on Thom Bresh
Wikipedia article on Merle Travis
Wikipedia article on fingerstyle guitar

Please get in touch with us personally if you have any questions.
Just call 1-843-838-2657 for help or to place your order.

You can easily place your order by calling 1-843-838-2657 now!
OR click on this link to use our Secure Order Form All orders are backed by
our "exclusive" 30-Day No-Risk Guarantee!

See Our Guarantee!