Jerry Reed Guitar Tab Books, Instruction DVDs, Solos, Licks, Arrangements, Video Lessons
*FREE BOOK - "Jazz Guitar Chords & Arpeggio Patterns" by Stacy McKee (with 1st order)*
..................................................Chord Melody Guitar Music.......................................................
Easy Order Line 1-843-838-2657 Email - Steven@chordmelody.com
Acoustic Guitar Books/DVDs..........Classical Guitar Books/DVDs.............Lick Library Guitar DVDs
Beginner's Guitar Books/DVDs.......Country Guitar Books/DVDs..............Play Along Guitar Books/DVDs
Blues Guitar Books/DVDs................Flamenco Guitar Books/DVDs............Religious Guitar Books/DVDs
Brazilian Guitar Books/DVDs..........Jazz Guitar Course Books/DVDs........Robert Conti Guitar Books/DVDs
Celtic Guitar Books/DVDs................Jazz Guitar Books/DVDs (A-K)..........Rock Guitar Books/DVDs
Christian Guitar Books/DVDs..........Jazz Guitar Books/DVDs (L-Z)...........Spanish Guitar Books/DVDs
Secure Order Form
*Click Here For Featured DVDs Of The Week On Sale Now!!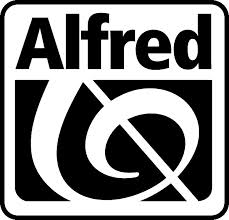 Chord Melody's New DVD Digital Download Service!
Now you can download over 4,000 DVDs instantly!

New Digital Download Service For Individual Guitar Tabs!
Now you can download guitar tab for individual songs instantly!



Our New Selection Of DVD Digital Downloads By True Fire!
Now you can download thousands of DVDs by True Fire instantly!

==> Click Here To Search By Artist Name or Band Name <==

Need Help Choosing The Right Guitar Book or Video? Peabody Conservatory
trained guitarist Steven Herron is available to answer questions and make recommendations
that will help you become a better guitarist! Just call 1-843-838-2657 now!!

Jerry Reed - Guitar Styles & Techniques Of Jerry Reed - DVD
In this lesson, Buster Jones teaches you all the necessary elements to play like Jerry Reed - who uses syncopated rhythms, banjo-style rolls, walking bass-lines, chromatic runs, double-stops, counterpoint melodies and Jerry's unique "Claw" style right-hand technique. Songs include: "Reedology, The Claw, Jiffy Jam, Jerry's Breakdown, Down Home, Papa's Knee, Lord Mr. Ford".
(70 min) Printable Tab Booklet............................................Price - $29.95
Also Available For Instant Download - Click Here Now!

"Jerry's Breakdown" Written By Jerry Reed

Jerry Reed - The Guitar Styles Of Jerry Reed - Book
Jerry Reed is one of country music's guitar pioneers! His unique instrumental approach has strongly influenced the current generation of Nashville players. Now, you can learn from the source! Here are a dozen songs transcribed note for note by Craig Dobbins, plus an in-depth analysis of Jerry's style and approach to the guitar. Songs include: "Funky Junk * Jerry's Breakdown * The Mad Russian * A Major Attempt at a Minor Thing * Nut Sundae * Picky, Picky, Picky * Seidina (First Born) * Steeplechase Lane * Stumpwater * Swarmin' * Swingin' '69 * Two-Timin'."
Notation and tab...................................................................Price - $22.95

Jerry Reed Plays "Swingin' 69"

Jerry Reed - Signature Licks: Guitar Styles & Techniques - Book and Online Audio
Study the virtuosic fingerstyle technique, bluesy expression, and sophisticated phrasing of country guitar icon Jerry Reed with step-by-step breakdowns by Dave Rubin. Includes online access to full band audio demos at normal and slow speeds for download or streaming. Songs include: "Amos Moses * The Bird * The Claw * Crude Oil Blues * East Bound and Down * Guitar Man * Navy Blues * Nervous Breakdown * Sugarfoot Rag * Texas Bound and Flyin' * Tupelo Mississippi Flash * U.S. Male".
Notation and tab...................................................................Price - $22.95
Click To Hear Audio Samples

Jerry Reed Plays "East Bound And Down"

Chet Atkins & Jerry Reed - In Concert At The Bottom Line - DVD
Chet Atkins and Jerry Reed in concert together - what a treat! These two masters of the guitar complemented each other so well that it is hard to imagine one without the other! Their careers intertwined for almost 40 years. They were in the limelight again as a duet in 1992 with another Grammy award wining album, "Sneakin' Around". That CD led to several show dates together, including this performance at the Bottom Line. The instrumentals that were shared by these two guitar giants will be played and studied as long as there are guitarists on this planet. Titles include: "Copper Kettle, Waltz For The Lonely, Bye Bye Blackbird, Don't Think Twice Its All Right, Pushin', Downhome Music, Reedology, There'll Be Some Changes Made, PMS I Guess, Hormones, Sneakin' Around, Georgia On My Mind, I Still Can't Say Goodbye, Summertime, Medley: Windy and Warm/ Mister Sandman / Wildwood Flower/ I'll See You In My Dreams / Freight Train / Yakety Axe, The Claw, Vincent, Three Little Words".
(84 min)..................................................................................Price - $24.95
Also Available For Instant Download - Click Here Now!

Jerry Reed & Chet Atkins Play "Three Little Words"

Guitarists who like Jerry Reed also like:
The Chet Atkins Solo Guitar Collection

Jazz Guitar Chords & Arpeggio Patterns - Stacy McKee - This unique book includes 300 jazz guitar chord formations and matching single note arpeggio patterns in a quick reference format that no one has ever done before! Cross indexing makes this manual extremely easy to use and regardless of what style of music you play, we know you will find this to be a valuable, "must have" addition to your library. Stacy McKee was the featured guitarist with "Les Brown and The Band Of Renown" and for a limited time only, we will include an exclusive copy of his book FREE with your first order!
==> Click here to see the Stacy McKee Chord Melody Solo Collection <==

Wikipedia article on Jerry Reed
Wikipedia article on fingerstyle guitar

Please get in touch with us personally if you have any questions.
Just call 1-843-838-2657 for help or to place your order.

You can easily place your order by calling 1-843-838-2657 now!
OR click on this link to use our Secure Order Form All orders are backed by
our "exclusive" 30-Day No-Risk Guarantee!

See Our Guarantee!