Martin Simpson Guitar Tab Books, Instruction DVDs, Solos, Arrangements, Video Lessons
*FREE BOOK - "Jazz Guitar Chords & Arpeggio Patterns" by Stacy McKee (with 1st order)*
..................................................Chord Melody Guitar Music.......................................................
Easy Order Line 1-843-838-2657 Email - Steven@chordmelody.com
Acoustic Guitar Books/DVDs..........Classical Guitar Books/DVDs.............Lick Library Guitar DVDs
Beginner's Guitar Books/DVDs.......Country Guitar Books/DVDs..............Play Along Guitar Books/DVDs
Blues Guitar Books/DVDs................Flamenco Guitar Books/DVDs............Religious Guitar Books/DVDs
Brazilian Guitar Books/DVDs..........Jazz Guitar Course Books/DVDs........Robert Conti Guitar Books/DVDs
Celtic Guitar Books/DVDs................Jazz Guitar Books/DVDs (A-K)..........Rock Guitar Books/DVDs
Christian Guitar Books/DVDs..........Jazz Guitar Books/DVDs (L-Z)...........Spanish Guitar Books/DVDs
Secure Order Form
*Click Here For Featured DVDs Of The Week On Sale Now!!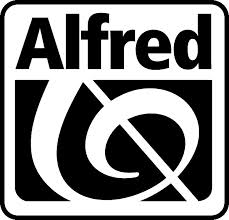 Chord Melody's New DVD Digital Download Service!
Now you can download over 4,000 DVDs instantly!

New Digital Download Service For Individual Guitar Tabs!
Now you can download guitar tab for individual songs instantly!

Our New Selection Of DVD Digital Downloads By True Fire!
Now you can download thousands of DVDs by True Fire instantly!
==> Click Here To Search By Artist Name or Band Name <==
Need Help Choosing The Right Guitar Book or Video? Peabody Conservatory
trained guitarist Steven Herron is available to answer questions and make recommendations
that will help you become a better guitarist! Just call 1-843-838-2657 now!!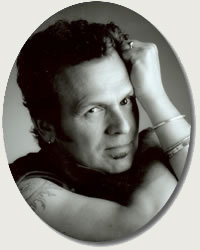 Martin Simpson
Martin Simpson was born in Lincolnshire, Northern England, played his first paid gig at fourteen, became professional at seventeen, and since then has become known as one of the most widely admired acoustic guitar players in the world. He has played with such musical luminaries as Richard Thompson, Steeleye Span and Fairport Convention as well as working in the Albion Band and for 10 years as collaborator with June Tabor. More recently he has shared stages with Steve Miller and David Lindley, as well as recording with Ronnie Earl, Bob Brozman, Ed Gerhard, and a Chinese pipe player.

His solo guitar performances showcase his mastery of the guitar as well as his far-ranging repertoire. Martin achieves a very clear bell-like tone with his Sobell Model One guitar (crafted by Northumberland luthier Stefan Sobell), on which he is using medium gauge strings. He adds that it's his favorite guitar. Martin's dynamic solo guitar performances are legendary, showcasing his mastery of the acoustic guitar as well as his far-ranging repertoire.

Simpson emphasizes that his approach to arranging traditional Celtic tunes in fingerstyle form comes more from the realm of songs than from the instrumental tradition. In other words, most of these pieces he arranges for guitar normally have words. The songs he arranges speak of many topics, including love gone wrong in both the upper and lower classes of early 19th century Scotland.
Martin Simpson - Acoustic Guitar Instrumentals - Vol 1 - DVD
Arrangements In Alternative Tunings. Martin Simpson has pioneered the use of altered tunings to bring out the widest possible harmonic range of the guitar, and each of the songs on this DVD features that special sound. You'll learn three Scottish airs in dropped-D tuning: "Rosie Anderson, The Shearing's Not for You, and Bogie's Bonnie Belle". Then, on to an altered G tuning for two traditional American tunes, the evocative "Pretty Saro" and the spectacular "Long Steel Rail". For the latter Martin teaches his unique guitar frailing (most commonly used by claw hammer banjo players), combining it with hammer-ons and pull-offs in a stunning display of guitar virtuosity. Finally, you'll learn one of his powerful original compositions, "Santa Cruz". Martin reveals his ideas about guitar musicianship and chord theory; how to get good tone; techniques for moving up and down the neck' the uses of movable scales and chords, hammers and pulls, harmonics. This DVD will inspire guitarists of all levels and styles!
(75 min) Printable Tab Booklet............................................Price - $29.95
Also Available For Instant Download - Click Here Now!
Martin Simpson - Acoustic Guitar Instrumentals - Vol 2 - DVD
Working in alternate tunings, Martin covers a broad spectrum of songs. He plays, sings, and analyzes "Jock O'Hazeldine", a Celtic air in dropped D, showing how to find the basic melody and then fill out the arrangement to make the tune more elegant. "Banks of the Bann" has its melody in the bass, and you'll learn how to embellish it and then move it into the higher octaves. He finishes with a complex and beautiful carol, "In The Bleak Mid-Winter", again played in dropped D tuning. This lesson with one of the acoustic music world's most expressive guitarists will teach you some gorgeous instrumentals and show you how Martin arrives at his distinctive settings and harmonizations so that learning guitarists can develop their own unique arrangements!
(60 min) Printable Tab Booklet............................................Price - $29.95
Also Available For Instant Download - Click Here Now!
Martin Simpson Plays "The Cuckoo Bird"
Martin Simpson - Acoustic Guitar Instrumentals - Vol 3 - DVD
Developing Style and Repertoire. Get ready to dig into more of Martin Simpson's beautiful and compelling guitar arrangements in alternate tunings. He begins his third DVD lesson with "Donal Ogg" and "My Generous Lover", tunes that highlight the richness of 'G sus.4' tuning. "Betsy The Serving Maid" is first sung unaccompanied, then Martin teaches the basic melody on guitar. He gradually adds bass notes, harmonies, chordal structure and percussive beats, finishing with a full performance of the tune. One of Martin's showstoppers is his spectacular rendition of "The Cuckoo Bird", featuring a mountain minor banjo tuning. He slows down this driving Appalachian tune to analyze his unusual and dynamic right hand picking style. This one song is guaranteed to keep you busy for months! Finally, Martin turns his discussion to DADGAD, using the Irish fiddle tune "Miss McClouds's Reel" to illustrate how you can build a guitar instrumental using this popular tuning. This lesson, along with the others in this three-DVD set, will open up a world of possibilities for anyone who wants to develop a distinctive solo repertoire, improve technique and create beautiful guitar arrangements!
(60 min) Printable Tab Booklet............................................Price - $29.95
Also Available For Instant Download - Click Here Now!
Martin Simpson Plays "Rosie Anderson & The Shearing's Not For You"
Martin Simpson - Alternate Guitar Tunings Demystified - DVD
Knowing that you may be reluctant to retune and head into uncharted territory, Martin Simpson has made a lesson that takes the "fear factor" out of changing the pitch of your strings. He shows you how to see the tunings, and understand them, not in notes but in intervals. Bringing a variety of tunings into focus - open G; open D; CGCFCD (his personal favorite), CGCGCE (banjo double-C) and DADGAD - he allows you to see the similarities with the set-up you already know. Martin points out that once you get used to the idea of altered tunings they are actually easier to play, and will give you more immediate and satisfying results, than standard tuning. Martin teaches you how to discover your own ideas on the guitar through an exploration of some of his favorite pieces: "Come Write Me Down, The Green Linnet, Icarus" and others. They will open up a world of new possibilities for you and will convey his joy in guiding you through the process. Martin Simpson has built a formidable career on impeccable musicianship and stunning guitar arrangements. His creative use of altered tunings brings brilliant harmonic colors, cascading notes and resonant voicings to every song he plays.
(90 min) Printable Tab Booklet............................................Price - $29.95
Also Available For Instant Download - Click Here Now!
Fingerstyle Guitar - New Dimensions & Explorations - Vol III - DVD
Included in this volume are: "Medley: Dixie/Old Man River" - Martin Taylor, "Medley: The Banks of the Bann/Bantry Girl's Lament/Jock O'Hazeldine, Charlie's Boogie" - Martin Simpson "Man of Steel Blues, Subtropical Stomp" -Bob Brozman, "Julia La Belle" - Larry Coryell, "Clap, Second Initial" -Steve Howe, "The Siege of Delhi" - Martin Carthy, "Acoustic Spirit, Acoustic Funk" -Peppino D'Agostino, "The Southern Grove"- Martin Simpson & Bob Brozman, "Samiotisa, Oniro" - Tim Sparks, "Colin's Meadow" -Martin Taylor & Gordon Giltrap, and "Byker Hill" - Martin Carthy, Dave Swarbrick.
(60 min) Biographical booklet included..............................Price - $24.95
Also Available For Instant Download - Click Here Now!
Martin Simpson - Teaches Alternate Tunings - DVD
A Systematic Approach to Open and Altered Tunings. In this DVD combination Martin teaches: how the important tunings relate to standard tuning and each other, available chord forms in each tunings, covers Open G, D, and C tunings, DADGAD tuning, and suspended 4th modal tunings. He uses chord diagrams, examples, on screen graphics, and close-ups.
Notation and tab...................................................................Price - $19.95
Martin Simpson Plays "Jock O'Hazeldine"
Jazz Guitar Chords & Arpeggio Patterns - Stacy McKee - This unique book includes 300 jazz guitar chord formations and matching single note arpeggio patterns in a quick reference format that no one has ever done before! Cross indexing makes this manual extremely easy to use and regardless of what style of music you play, we know you will find this to be a valuable, "must have" addition to your library. Stacy McKee was the featured guitarist with "Les Brown and The Band Of Renown" and for a limited time only, we will include an exclusive copy of his book FREE with your first order!
==> Click here to see the Stacy McKee Chord Melody Solo Collection <==
Wikipedia article on Martin Simpson
Wikipedia article on Celtic music
Please get in touch with us personally if you have any questions.
Just call 1-843-838-2657 for help or to place your order.
You can easily place your order by calling 1-843-838-2657 now!
OR click on this link to use our Secure Order Form All orders are backed by
our "exclusive" 30-Day No-Risk Guarantee! See Our Guarantee!