Jorma Kaukonen Guitar Tab Books, Instruction DVDs, Solos, Arrangements, Video Lessons
*FREE BOOK - "Jazz Guitar Chords & Arpeggio Patterns" by Stacy McKee (with 1st order)*
..................................................Chord Melody Guitar Music.......................................................
Easy Order Line 1-843-838-2657 Email - Steven@chordmelody.com
Acoustic Guitar Books/DVDs..........Classical Guitar Books/DVDs.............Lick Library Guitar DVDs
Beginner's Guitar Books/DVDs.......Country Guitar Books/DVDs..............Play Along Guitar Books/DVDs
Blues Guitar Books/DVDs................Flamenco Guitar Books/DVDs............Religious Guitar Books/DVDs
Brazilian Guitar Books/DVDs..........Jazz Guitar Course Books/DVDs........Robert Conti Guitar Books/DVDs
Celtic Guitar Books/DVDs................Jazz Guitar Books/DVDs (A-K)..........Rock Guitar Books/DVDs
Christian Guitar Books/DVDs..........Jazz Guitar Books/DVDs (L-Z)...........Spanish Guitar Books/DVDs
Secure Order Form
*Click Here For Featured DVDs Of The Week On Sale Now!!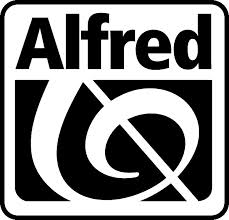 Chord Melody's New DVD Digital Download Service!
Now you can download over 4,000 DVDs instantly!

New Digital Download Service For Individual Guitar Tabs!
Now you can download guitar tab for individual songs instantly!

Our New Selection Of DVD Digital Downloads By True Fire!
Now you can download thousands of DVDs by True Fire instantly!
==> Click Here To Search By Artist Name or Band Name <==
Need Help Choosing The Right Guitar Book or Video? Peabody Conservatory
trained guitarist Steven Herron is available to answer questions and make recommendations
that will help you become a better guitarist! Just call 1-843-838-2657 now!!

Jorma Kaukonen is one of the legends of American rock, folk, and blues guitar. Starting out as an acoustic fingerpicker, he became a mainstay of the San Francisco rock scene in the mid 1960s when he joined The Jefferson Airplane. He was inducted into the Rock and Roll Hall of Fame in 1995 as a founding member of the band.
He and bassist Jack Casady later formed Hot Tuna which toured and recorded in both acoustic and electric configurations. Jorma has released more than two dozen albums, both solo and as a member of various ensembles. His live performances throughout the world continue to draw enthusiastic crowds of both electric and acoustic music fans.
Jorma's most recent CD, "Blue Country Heart" demonstrates his love for bluegrass, country, and old-time blues songs. A lifelong interest in teaching has resulted in Fur Peace Ranch, a successful guitar camp founded by Jorma and Vanessa Kaukonen amid the rolling hills, meadows and forests of southeast Ohio.
Jorma Kaukonen - The Acoustic Guitar - Vol 1 - DVD
Guitarist Jorma Kaukonen's first musical influences were the fingerpicking blues of Blind Blake, Rev. Gary Davis, Big Bill Broonzy and other traditional players. From those inspirations, he built the acoustic guitar style that has made him a top guitarist and a legendary figure in the pop music world. On this insightful lesson, Jorma breaks down his fingerpicking style, lick by lick, with important tips on use of the slide, open tunings, right hand picking and innumerable other techniques .You'll learn four of Jorma's favorite pieces in detail, and in no time will be playing traditional tunes "West Coast Blues" and "Hesitation Blues", as well as classic originals "Crystal City" and "Embryonic Journey". Close-ups, split-screens and other techniques help you see and hear Jorma's powerful guitar technique, providing intriguing guitar study and invaluable insights into his approach to his music. As a special bonus, Jorma and longtime Airplane/Hot Tuna partner Jack Casady demonstrate how two players, on bass and guitar, can collaborate to develop a song together!
(100 min) Printable Tab Booklet..........................................Price - $29.95
Also Available For Instant Download - Click Here Now!
Jorma Kaukonen - The Acoustic Guitar - Vol 2 - DVD
Jorma Kaukonen continues the exploration of the popular blues-based fingerpicking that has been his signature style throughout his long and distinguished career. Jorma starts this lesson with an in-depth breakdown of the folk/blues classic "I Know You Rider". He takes the song apart measure by measure, teaching the runs, chord shapes, bass runs and right hand picking that make his arrangement of this song so special. You'll learn rhythmic figures, "back picking," double-time patterns, vibrato, accompaniment ideas, runs and licks up the neck and other invaluable playing techniques that can be used in this and many other songs. Then it's into open G tuning for Jorma's original "Water Song", an instrumental showpiece that encompasses harmonized scales, octave runs, string bends, right hand rolls and other intriguing guitar moves. Finally, Jorma teaches Jesse Fuller's "San Francisco Bay Blues", a ragtime-style standard that's filled with unusual guitar licks and tricks. With its infectious melody and powerful chord progression, you'll see why this song has been a perennial favorite of guitar fingerpickers for generations. This is another wonderful Jorma Kaukonen guitar lesson - friendly, relaxed and filled with fascinating guitar lore, good songs and lots of technique to add to your fingerpicking repertoire!
(90 min) Printable Tab Booklet............................................Price - $29.95
Also Available For Instant Download - Click Here Now!
Jorma Kaukonen - The Acoustic Guitar - Vol 3 - DVD
On his third lesson in the series, Jorma concentrates on repertoire-building, delving into seven of the traditional and original guitar pieces that have favorites in both his solo shows and his Hot Tuna performances. He starts out by teaching the traditional gospel song "I Will Be All Right", demonstrating chord shapes, right hand rolls and runs learned from the playing of Rev. Gary Davis. Moving into a series of songs in the key of E minor, Jorma teaches inter-linked runs and soloing ideas that build upon one another, allowing you to play arrangements of his contemporary compositions "Been So Long, Ice Age and Mann's Fate". These extended pieces are filled with interesting and challenging techniques that bring you to the heart of the Jorma Kaukonen guitar style. Staying in E minor, he also teaches his arrangement of another traditional gospel song, "Keep Your Lamp Trimmed and Burning". On his original tune "Third Week in the Chelsea", Jorma mixes traditional folk picking patterns in the key of C with rhythmic strums, back-brushing, double time playing, dynamics and other concepts that distinguish his unique guitar style. Finally, he takes apart the deceptively simple "Ninety-Nine Year Blues", a one-chord piece in G with powerful picking techniques, including fast rolls, damped bass notes, percussive rhythm and other exercises in right hand dexterity!
(80 min) Printable Tab Booklet............................................Price - $29.95
Also Available For Instant Download - Click Here Now!
Hot Tuna - 25 Years & Running: Live At Sweetwater - DVD
Long before MTV unplugged, Jefferson Airplane guitarist Jorma Kaukonen and bassist Jack Casady thought it would be cool to perform a few old blues as a set-breaking contrast to the Airplane's acid-and-revolution epiphanies. This "novelty act" of the psychedelic circuit evolved into Hot Tuna, and Jesse Block's concert documentary, 25 Years and Runnin', celebrates the simple sustaining powers of blues, bars, and Tuna. Jorma and Jack reflect on their influences and musical partnership since playing in a high school garage band, while their fans explain the Jorma/Jack chemistry that's kept them tuned into Tuna for a quarter century. The documentary's subtitle, Live at Sweetwater (a Bay Area landmark club), is the crux of this DVD, "live" performances of ragtime blues standards and Tuna originals that exemplify the free spirit that's kept Hot Tuna runnin' all these years. Jorma and Jack are ably assisted by Tuna mates Michael Falzarano (guitar, vocals, mandolin) and Pete Sears (keyboards, accordion). The Grateful Dead's Bob Weir and Maria Muldaur guest on a romp across Bob Dylan's Maggie's Farm. Titles include: "San Francisco Bay Blues, Trial By Fire, Let Us Get Together, Pass The Snakes, Hesitation Blues, Embryonic Journey, I Know You Rider, I War The One, 99 Year Blues, Maggie's Farm, Folsom Prison Blues Bonus tracks: "Walkin' Blues, Good Morning Little Schoolgirl, I See The Light, Ice Age, Genesis, Good Shepherd, Parchman Farm".
(103 min).................................................................................Price - $24.95
Also Available For Instant Download - Click Here Now!
Jorma Kaukonen - Fingerpicking Guitar Method - 2 DVD Set
Here's the ultimate course in Jorma Kaukonen's unique and influential blues and country fingerpicking guitar style. You'll learn 5 traditional and original songs, each one becoming a springboard for important musical information that will be applicable to any songs you want to play. An experienced and inspiring instructor, Jorma teaches at a leisurely pace, taking care to point out all the possible variations that will enable you to make each song your own. He reviews the chord positions needed for each song, slowing them down phrase-by-phrase so that even relative beginners will be able to play the pieces with some practice. He discusses his alternate bass thumb work and adds runs, bends, double-stops, bass walk-ups, blues licks, turnarounds, endings and ornamental notes to enhance your fingerpicking and blues arrangements. Songs include: "I'll Let You Know Before I Leave, Trouble in Mind, Tom Cat Blues, Genesis, Vampire Women".
(130 min) Printable Tab Booklet..........................................Price - $39.95
Also Available For Instant Download - Click Here Now!
Jorma Kaukonen - Blues, Rock & Roll and Beyond - DVD
This exciting DVD guitar lesson is a "formula for instant success on the electric guitar". Hot Tuna guitarist Jorma Kaukonen fills this DVD with hundreds of great licks for blues and rock playing that will have you playing screaming solos and burning lead lines with the best of them. An excellent teacher as well as a top guitarist, Jorma clearly explains rhythm grooves, picking techniques, lead bass lines, licks, solos and invaluable techniques for electric blues and rock tunes. He gives essential advice on scales, runs, hammers and pulls, bends, vibrato, harmonics, string snapping and lots more! This DVD is instructional and entertaining! Jorma is joined by Electric Hot Tuna for dynamic performances of the songs you'll be learning: "Hit Single #1, Homespun Blues, Ode To Billy Dean".
(90 minutes) Printable Tab Booklet.....................................Price - $29.95
Also Available For Instant Download - Click Here Now!
Jorma Kaukonen - The Guitar Of Jorma Kaukonen - Book and Online Audio
Presents detailed analysis of 8 classic songs and instrumentals by Jorma Kaukonen himself! Includes: "Embryonic Journey, Trial By Fire, Watch the North Wind Rise, I See the Light, Been So Long, Mann's Fate, Genesis, Water Song".
Notation and tab...................................................................Price - $19.95
Jorma Kaukonen Plays "Embryonic Journey"
Jazz Guitar Chords & Arpeggio Patterns - Stacy McKee - This unique book includes 300 jazz guitar chord formations and matching single note arpeggio patterns in a quick reference format that no one has ever done before! Cross indexing makes this manual extremely easy to use and regardless of what style of music you play, we know you will find this to be a valuable, "must have" addition to your library. Stacy McKee was the featured guitarist with "Les Brown and The Band Of Renown" and for a limited time only, we will include an exclusive copy of his book FREE with your first order!
==> Click here to see the Stacy McKee Chord Melody Solo Collection <==
Wikipedia article on Jorma Kaukonen
Wikipedia article on acoustic guitar
Please get in touch with us personally if you have any questions.
Just call 1-843-838-2657 for help or to place your order.
You can easily place your order by calling 1-843-838-2657 now!
OR click on this link to use our Secure Order Form All orders are backed by
our "exclusive" 30-Day No-Risk Guarantee!
See
Our Guarantee!