John Jackson Guitar Tab Books, Instruction DVDs, Solos, Arrangements, Video Lessons
*FREE BOOK - "Jazz Guitar Chords & Arpeggio Patterns" by Stacy McKee (with 1st order)*
..................................................Chord Melody Guitar Music.......................................................
Easy Order Line 1-843-838-2657 Email - Steven@chordmelody.com
Acoustic Guitar Books/DVDs..........Classical Guitar Books/DVDs.............Lick Library Guitar DVDs
Beginner's Guitar Books/DVDs.......Country Guitar Books/DVDs..............Play Along Guitar Books/DVDs
Blues Guitar Books/DVDs................Flamenco Guitar Books/DVDs............Religious Guitar Books/DVDs
Brazilian Guitar Books/DVDs..........Jazz Guitar Course Books/DVDs........Robert Conti Guitar Books/DVDs
Celtic Guitar Books/DVDs................Jazz Guitar Books/DVDs (A-K)..........Rock Guitar Books/DVDs
Christian Guitar Books/DVDs..........Jazz Guitar Books/DVDs (L-Z)...........Spanish Guitar Books/DVDs
Secure Order Form
*Click Here For Featured DVDs Of The Week On Sale Now!!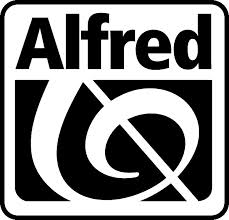 Chord Melody's New DVD Digital Download Service!
Now you can download over 4,000 DVDs instantly!

New Digital Download Service For Individual Guitar Tabs!
Now you can download guitar tab for individual songs instantly!



Our New Selection Of DVD Digital Downloads By True Fire!
Now you can download thousands of DVDs by True Fire instantly!

==> Click Here To Search By Artist Name or Band Name <==

Need Help Choosing The Right Guitar Book or Video? Peabody Conservatory
trained guitarist Steven Herron is available to answer questions and make recommendations
that will help you become a better guitarist! Just call 1-843-838-2657 now!!

As a child, the late John Jackson Jackson grew up in rural Virginia, listening to the older musicians around him and the blues stars whose records he heard on his family's wind-up phonograph. For a while in his youth, he played at country dances, but mostly he just picked the guitar and banjo for his own amusement and his tastes ranged from the Piedmont blues of Blind Blake, Josh White and Blind Boy Fuller to the hillbilly yodels of Jimmie Rodgers and an old-time banjo style that reached back to the 19th century.

I can play most anything I put my mind to if I want to, he would say with a big smile. Blues, mountain hoedowns, dance tunes... I don't get into soul or disco or rap music or nothing like that, but I ain't got anything against it - it just didn't come along when I did. John taught himself to play guitar by listening to 78 RPM records and watching the legendary blues artists who passed through his home town in Rappahannock County, VA. In 1986, he received the distinguished National Fellowship Award (NEA), the highest honor presented to American folk artists.

Jackson always seemed supremely relaxed and easy-going, but under his friendly country manner he was an indefatigable worker. He recalled a time when musicians would walk twenty miles over dirt roads to get to a house party, play till the wee hours of the morning, then walk home and put in a full day on the farm. He kept numerous jobs - most famously as a grave digger - into his seventies. He was just as dedicated onstage, an all-around entertainer who mixed his songs with jokes and stories and tried to give his audiences a sense not only of the music he loved, but of the world that had produced it.

That world is long gone, but it lives on in the loping rhythms of Jackson's intricate guitar picking and the mellow flow of his honey-slow Virginia drawl. He released numerous albums for both Arhoolie and Rounder Records and performed in over 60 countries as well as at countless blues festivals throughout the U.S. John played with many of the blues masters who originally inspired him and also with Bob Dylan, Bonnie Raitt, Ricky Skaggs, Doc Watson and this DVD's host, blues and ragtime guitarist Roy Book Binder. John passed away in 2002.
John Jackson - The Fingerpicking Blues Of John Jackson - DVD
This DVD is a must-have for guitarists who want to learn directly from a traditional blues artist. John teaches songs and demonstrates the finer points of his technique using songs that feature turnarounds, slide technique, runs up and down the neck, and the unique aspects of John's two-finger picking style. You'll learn to play: "Little Brown Jug, Candy Man, West Coast Blues, Louis Collins, Police Dog Blues, Boat's Up The River, Bear Cat Mama, Little Woman So Sweet, Red River Blues, Key To The Highway, John Henry". John gives a full performance of each song, then plays it slowly analyzing the more difficult sections.
(60 min) Printable Tab Booklet.............................................Price - $29.95
Also Available For Instant Download - Click Here Now!
John Jackson - The Video Collection - DVD
Songs include: "Boats Up The River, Bootlegger Blues, Buckets Got a Hole In It, Chesterfield, Diddie Wa Diddie, John's Rag, Key to the Highway, Kneel at the Cross, Maggie, Midnight Hour Blues, Reuben, San Francisco Bay Blues, That Will Never Happen No More, Troublin' Mind, When You And I Were Young."
(88 min)....................................................................................Price - $24.95
Also Available For Instant Download - Click Here Now!
John Jackson Plays "That Will Never Happen No More"
Jazz Guitar Chords & Arpeggio Patterns - Stacy McKee - This unique book includes 300 jazz guitar chord formations and matching single note arpeggio patterns in a quick reference format that no one has ever done before! Cross indexing makes this manual extremely easy to use and regardless of what style of music you play, we know you will find this to be a valuable, "must have" addition to your library. Stacy McKee was the featured guitarist with "Les Brown and The Band Of Renown" and for a limited time only, we will include an exclusive copy of his book FREE with your first order!
==> Click here to see the Stacy McKee Chord Melody Solo Collection <==
Wikipedia article on John Jackson
Wikipedia article on fingerstyle guitar
Please get in touch with us personally if you have any questions.
Just call 1-843-838-2657 for help or to place your order.
You can easily place your order by calling 1-843-838-2657 now!
OR click on this link to use our Secure Order Form All orders are backed by
our "exclusive" 30-Day No-Risk Guarantee! See Our Guarantee!