Josh White Guitar Tab Books, Instruction DVDs, Solos, Arrangements, Video Lessons
*FREE BOOK - "Jazz Guitar Chords & Arpeggio Patterns" by Stacy McKee (with 1st order)*
..................................................Chord Melody Guitar Music.......................................................
Easy Order Line 1-843-838-2657 Email - Steven@chordmelody.com
Acoustic Guitar Books/DVDs..........Classical Guitar Books/DVDs.............Lick Library Guitar DVDs
Beginner's Guitar Books/DVDs.......Country Guitar Books/DVDs..............Play Along Guitar Books/DVDs
Blues Guitar Books/DVDs................Flamenco Guitar Books/DVDs............Religious Guitar Books/DVDs
Brazilian Guitar Books/DVDs..........Jazz Guitar Course Books/DVDs........Robert Conti Guitar Books/DVDs
Celtic Guitar Books/DVDs................Jazz Guitar Books/DVDs (A-K)..........Rock Guitar Books/DVDs
Christian Guitar Books/DVDs..........Jazz Guitar Books/DVDs (L-Z)...........Spanish Guitar Books/DVDs
Secure Order Form
*Click Here For Featured DVDs Of The Week On Sale Now!!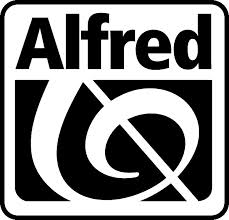 Chord Melody's New DVD Digital Download Service!
Now you can download over 4,000 DVDs instantly!

New Digital Download Service For Individual Guitar Tabs!
Now you can download guitar tab for individual songs instantly!

Our New Selection Of DVD Digital Downloads By True Fire!
Now you can download thousands of DVDs by True Fire instantly!
==> Click Here To Search By Artist Name or Band Name <==
Need Help Choosing The Right Guitar Book or Video? Peabody Conservatory
trained guitarist Steven Herron is available to answer questions and make recommendations
that will help you become a better guitarist! Just call 1-843-838-2657 now!!

Josh White, Jr. has a worldwide following as a singer, actor and performer. During his forty year career he has appeared in over 2,000 concerts including appearances at Carnegie Hall, The Lincoln Center and Madison Square Garden. He is featured on innumerable recordings for Mercury, United Artists, Vanguard and Rykodisk.
After Josh White passed away in 1969, Josh Jr. performed his father's music in a biographical show that toured the country to rave reviews. He has recently become a major children's performer appearing often on the Nickelodeon Network and is a founding member of Storyliving, in which he instructs, sings and acts in school seminars across America.
Josh White - The Legendary Blues Guitar Of Josh White - DVD
Josh White Jr. teaches the elements of his father's influential blues and folk fingerstyle guitar techniques. This easy-to-follow video lesson covers basic blues chords, bass riffs, turnarounds, strumming techniques and arrangements to classic Josh White songs: "One Meat Ball, Betty & Dupree, House of the Rising Sun, Uncle Sam Says, Nobody Knows You When You're Down and Out". He closes this fascinating video lesson with a compelling performance of the arrangement of "Waltzing Matilda" that Josh made famous.
(80 min) Printable Tab Booklet............................................Price - $29.95
Also Available For Instant Download - Click Here Now!
Josh White - Free & Equal Blues: Rare Performances - DVD
Though his smooth, polished style is quite unlike the harder-edged approach that many people now consider basic to blues, his unique, lyrical guitar work and soulful singing made him a formative influence on the international folk scene. This video begins with a rare filmed snippet from the 1940s, then includes a range of European performances from the 1960s showing the breadth and variety of Josh's repertoire - from traditional blues and gospel to folk revival standards and cabaret material. It captures the intimate, sophisticated style, swing and power that made Josh the most influential guitarist on the early folk scene and one of America's defining entertainers. Titles include: "The House I Live In, Joshua Fit the Battle of Jericho, Blind Man Stood on The Road and Cried, Strange Fruit, Jelly Jelly, Uncle Sam Says, Free and Equal Blues, John Henry, Nobody Knows You When You're Down and Out, I Wish the World Were Colorblind, Watcha Gonna Do, Scarlet Ribbons, Cindy, Danny Boy, You Know Baby What I Want from You, Number Twelve Train, Waltzing Matilda, Apples, Peaches and Cherries, You'd Be So Nice to Come Home To".
(60 min) Biographical booklet included..............................Price - $24.95
Also Available For Instant Download - Click Here Now!
Jazz Guitar Chords & Arpeggio Patterns - Stacy McKee - This unique book includes 300 jazz guitar chord formations and matching single note arpeggio patterns in a quick reference format that no one has ever done before! Cross indexing makes this manual extremely easy to use and regardless of what style of music you play, we know you will find this to be a valuable, "must have" addition to your library. Stacy McKee was the featured guitarist with "Les Brown and The Band Of Renown" and for a limited time only, we will include an exclusive copy of his book FREE with your first order!
==> Click here to see the Stacy McKee Chord Melody Solo Collection <==
Wikipedia article on Josh White
Wikipedia article on blues guitar
Please get in touch with us personally if you have any questions.
Just call 1-843-838-2657 for help or to place your order.
You can easily place your order by calling 1-843-838-2657 now!
OR click on this link to use our Secure Order Form All orders are backed by
our "exclusive" 30-Day No-Risk Guarantee! See Our Guarantee!