Joe Dalton Guitar Tab Books, Instruction DVDs, Solos, Licks, Techniques, Video Lessons
*FREE BOOK - "Jazz Guitar Chords & Arpeggio Patterns" by Stacy McKee (with 1st order)*
..................................................Chord Melody Guitar Music.......................................................
Easy Order Line 1-843-838-2657 Email - Steven@chordmelody.com
Acoustic Guitar Books/DVDs..........Classical Guitar Books/DVDs.............Lick Library Guitar DVDs
Beginner's Guitar Books/DVDs.......Country Guitar Books/DVDs..............Play Along Guitar Books/DVDs
Blues Guitar Books/DVDs................Flamenco Guitar Books/DVDs............Religious Guitar Books/DVDs
Brazilian Guitar Books/DVDs..........Jazz Guitar Course Books/DVDs........Robert Conti Guitar Books/DVDs
Celtic Guitar Books/DVDs................Jazz Guitar Books/DVDs (A-K)..........Rock Guitar Books/DVDs
Christian Guitar Books/DVDs..........Jazz Guitar Books/DVDs (L-Z)...........Spanish Guitar Books/DVDs
Secure Order Form
*Click Here For Featured DVDs Of The Week On Sale Now!!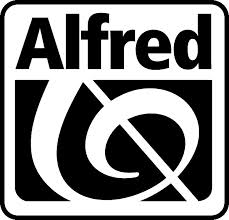 Chord Melody's New DVD Digital Download Service!
Now you can download over 4,000 DVDs instantly!

New Digital Download Service For Individual Guitar Tabs!
Now you can download guitar tab for individual songs instantly!

Our New Selection Of DVD Digital Downloads By True Fire!
Now you can download thousands of DVDs by True Fire instantly!
==> Click Here To Search By Artist Name or Band Name <==
Need Help Choosing The Right Guitar Book or Video? Peabody Conservatory
trained guitarist Steven Herron is available to answer questions and make recommendations
that will help you become a better guitarist! Just call 1-843-838-2657 now!!
Joe Dalton - Big Twang - 2 DVD Set
Some call it country guitar with a dash of rock, blues and jazz. Others call it modern Nashville style guitar. We call it "Big Twang" and no one's better qualified to help you get a grip on the style than bonafide master twanger, Joe Dalton! Players like Albert Lee, Arlen Roth, Danny Gatton, Johnny Hiland, Ray Flacke, Leon McAuliffe, Brent Mason, Chet Atkins, Scotty Anderson, Red Volkaert, James Burton and Jimmy Bryant all have their own classic Big Twang signature sound and technique. But today, contemporary players across all styles have incorporated twang influences in their signature sounds. In this 2 DVD set, you will work through a wide variety of rhythm and soloing parts across 5 distinct Big Twang grooves that Joe Dalton has prepared to illustrate the diversity of the style. Key learnings include mastering the many different attacks required with the picking hand along with the essential "touches" required from the fretting hand. As you work with the material Dalton will cover hybrid picking, chicken-picking, pull-offs, hammer-ons, double-stops, pedal steel emulations, endings, slides, pluck 'n cluck, staccato and legato effects, tips for crafting a good solo, syncopation, vibrato and tons of other tricks of the twang trade! Hands-on learning tools included with "Big Twang" are: text lesson guide, chord charts, practice rhythm tracks, as well as bonus material. Secure PIN enclosed in DVD package for quick and secure download of learning tools!
(133 min).................................................................................Price - $29.95
Joe Dalton - 50 Country Guitar Licks You Must Know! - DVD
Country and Nashville twang ace Joe Dalton draws from years of experience in-session and on-stage to present these 50 Hot Country Guitar Licks You MUST Know! Dalton hand-picked a wide range of essential techniques and cornerstone licks including pedal steel emulation, hybrid right-hand and chicken pickin' techniques, acoustic riffs, alternate picking, multiple string-bends and double-stops. You'll learn bluegrass riffs, major pentatonic runs with blues notes, Dobro riffs, banjo rolls, string slapping and Travis picking. Joe also shares insightful advanced soloing concepts such as voice leading to help you build solos and develop your own sound. Once you have these 50 licks under your fingers, you'll be able to handle any country, alt-country, twang, roots-rock or country-rock solo situation. Guitar Lab's innovative learning systems employ a hands-on approach where students "play" their way through the curriculum using learning tools such as PIP video, practice rhythm tracks, and interactive tab and notation which allows the student to play along with the tab and notation at any tempo without change in pitch!
(108 min).................................................................................Price - $24.95
Guitarists who like Joe Dalton also like:
The Chet Atkins Solo Guitar Collection
Jazz Guitar Chords & Arpeggio Patterns - Stacy McKee - This unique book includes 300 jazz guitar chord formations and matching single note arpeggio patterns in a quick reference format that no one has ever done before! Cross indexing makes this manual extremely easy to use and regardless of what style of music you play, we know you will find this to be a valuable, "must have" addition to your library. Stacy McKee was the featured guitarist with "Les Brown and The Band Of Renown" and for a limited time only, we will include an exclusive copy of his book FREE with your first order!
==> Click here to see the Stacy McKee Chord Melody Solo Collection <==
Wikipedia article on Travis picking
Wikipedia article on guitar picking
Please get in touch with us personally if you have any questions.
Just call 1-843-838-2657 for help or to place your order.
You can easily place your order by calling 1-843-838-2657 now!
OR click on this link to use our Secure Order Form All orders are backed by
our "exclusive" 30-Day No-Risk Guarantee!
See
Our Guarantee!