Doug Cox Slide Guitar & Dobro Tab Books, Instruction DVDs, Arrangements, Video Lessons
*FREE BOOK - "Jazz Guitar Chords & Arpeggio Patterns" by Stacy McKee (with 1st order)*
..................................................Chord Melody Guitar Music.......................................................
Easy Order Line 1-843-838-2657 Email - Steven@chordmelody.com
Acoustic Guitar Books/DVDs..........Classical Guitar Books/DVDs.............Lick Library Guitar DVDs
Beginner's Guitar Books/DVDs.......Country Guitar Books/DVDs..............Play Along Guitar Books/DVDs
Blues Guitar Books/DVDs................Flamenco Guitar Books/DVDs............Religious Guitar Books/DVDs
Brazilian Guitar Books/DVDs..........Jazz Guitar Course Books/DVDs........Robert Conti Guitar Books/DVDs
Celtic Guitar Books/DVDs................Jazz Guitar Books/DVDs (A-K)..........Rock Guitar Books/DVDs
Christian Guitar Books/DVDs..........Jazz Guitar Books/DVDs (L-Z)...........Spanish Guitar Books/DVDs
Secure Order Form
*Click Here For Featured DVDs Of The Week On Sale Now!!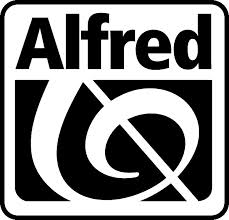 Chord Melody's New DVD Digital Download Service!
Now you can download over 4,000 DVDs instantly!

New Digital Download Service For Individual Guitar Tabs!
Now you can download guitar tab for individual songs instantly!

Our New Selection Of DVD Digital Downloads By True Fire!
Now you can download thousands of DVDs by True Fire instantly!
==> Click Here To Search By Artist Name or Band Name <==
Need Help Choosing The Right Guitar Book or Video? Peabody Conservatory
trained guitarist Steven Herron is available to answer questions and make recommendations
that will help you become a better guitarist! Just call 1-843-838-2657 now!!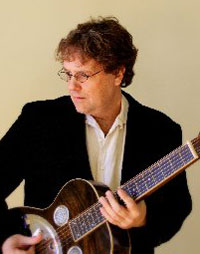 Doug Cox
From Doug Cox's home on Vancouver Island the composer, multi-instrumentalist and music programmer has carved-out a diverse career as a recording artist and session and touring musician. He has played festivals, clubs, camps and concert halls from Seldovia, Alaska; to the Baseball Hall of Fame in Cooperstown, New York; to the Sore Fingers Camp in England.
Cox was the first Canadian Dobro player to be invited to perform at 'Dobrofest' in Slovakia and was the first Dobro player to be a featured player at the Montreal Jazz Festival (with Todd Butler).

He has worked as a sideman and frontman with Canadian Bluesman Ken Hamm, with beloved west coast group Travels With Charley, in duos with Todd Butler and Sam Hurrie, with American songwriter Chuck Brodsky, the late British Blues Icon Long John Baldry and guitar string-bender Amos Garrett among many others. Doug's latest collaborations include 'Slide To Freedom' group with Salil Bhatt and 'Strung' with Tony McManus & April Verch.
Both groups are actively touring and recording. Although primarily known as a Dobro player, Cox also spends time on the Guitar, Weissenborn, National Mandolin and other slide instruments. With his feet firmly grounded in the traditions of Roots music, each project Cox involves himself with leads into new musical directions.

Doug's music has begun to appear on many soundtracks in film and on TV including his song 'Cold When I'm Dead' being in Terry Gilliam's feature film 'Tideland.' His music has been featured on CMT's 'The Ultimate Coyote Ugly Series,' A&E's 'The President Slept Here,' & 'Biography,' PBS's 'Real Simple,' Spike TV's 'Roadies,' Discovery's 'Extreme Engineering,' NBC's 'Race Across America,' Discovery's 'Strictly Sex w Dr. Drew,' The Travel Channel's 'Taste of America,' Animal Planet's 'Amazing Animal Inventions,' CMT's 'Dukes of Hazzard Reunion,'MTV2's 'Wildboyz,' CMT's 'Homecoming - Trisha Yearwood' and many more.

Performing solo or in many of his genre-bending collaborations, Cox's performances are always full of musical surprises. An acclaimed educator, Cox has produced a series of instructional packages to teach slide guitar, dobro and guitar playing. He loves guitar camps & has taught at camps from Kerrville, Texas, to Anchorage, Alaska, to the Sore Fingers Camp in the Cotswolds, England. He also teaches at many day-long workshops while on tour.
Doug Cox - Backup Dobro - Book and CD
In this book you'll learn creative, fun techniques and ideas on playing backup Dobro. Playing backup means responding in a sensitive manner with singers and other musicians. So let's take a serious look at what to do when you're not soloing. The question is: to play or not to play?
Tab notation.........................................................................Price - $19.95
Doug Cox - More Dobro - DVD
Take a private lesson with Doug Cox! There's no better way to start from scratch on this expressive instrument than with this master instructor! Teaches notes and major chords; common I, IV, V chord progressions in all keys; chucking (back-up playing); tone and damping tips; and easy versions of the songs including: "The Water Is Wide * Worried Man Blues * St. Anne's Reel".
(60 min) Booklet included..................................................Price - $19.95
Doug Cox Plays "Lie To Me"
Jazz Guitar Chords & Arpeggio Patterns - Stacy McKee - This unique book includes 300 jazz guitar chord formations and matching single note arpeggio patterns in a quick reference format that no one has ever done before! Cross indexing makes this manual extremely easy to use and regardless of what style of music you play, we know you will find this to be a valuable, "must have" addition to your library. Stacy McKee was the featured guitarist with "Les Brown and The Band Of Renown" and for a limited time only, we will include an exclusive copy of his book FREE with your first order!
==> Click here to see the Stacy McKee Chord Melody Solo Collection <==
Wikipedia article on Doug Cox
Wikipedia article on Dobro
Wikipedia article on slide guitar
Please get in touch with us personally if you have any questions.
Just call 1-843-838-2657 for help or to place your order.
You can easily place your order by calling 1-843-838-2657 now!
OR click on this link to use our Secure Order Form All orders are backed by
our "exclusive" 30-Day No-Risk Guarantee! See Our Guarantee!