Amos Garrett Guitar Tab Books, Instruction DVDs, Solos, Licks, Arrangements, Video Lessons
*FREE BOOK - "Jazz Guitar Chords & Arpeggio Patterns" by Stacy McKee (with 1st order)*
..................................................Chord Melody Guitar Music.......................................................
Easy Order Line 1-843-838-2657 Email - Steven@chordmelody.com
Acoustic Guitar Books/DVDs..........Classical Guitar Books/DVDs.............Lick Library Guitar DVDs
Beginner's Guitar Books/DVDs.......Country Guitar Books/DVDs..............Play Along Guitar Books/DVDs
Blues Guitar Books/DVDs................Flamenco Guitar Books/DVDs............Religious Guitar Books/DVDs
Brazilian Guitar Books/DVDs..........Jazz Guitar Course Books/DVDs........Robert Conti Guitar Books/DVDs
Celtic Guitar Books/DVDs................Jazz Guitar Books/DVDs (A-K)..........Rock Guitar Books/DVDs
Christian Guitar Books/DVDs..........Jazz Guitar Books/DVDs (L-Z)...........Spanish Guitar Books/DVDs
Secure Order Form
*Click Here For Featured DVDs Of The Week On Sale Now!!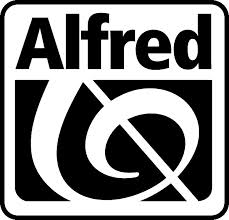 Chord Melody's New DVD Digital Download Service!
Now you can download over 4,000 DVDs instantly!

New Digital Download Service For Individual Guitar Tabs!
Now you can download guitar tab for individual songs instantly!



Our New Selection Of DVD Digital Downloads By True Fire!
Now you can download thousands of DVDs by True Fire instantly!

==> Click Here To Search By Artist Name or Band Name <==

Need Help Choosing The Right Guitar Book or Video? Peabody Conservatory
trained guitarist Steven Herron is available to answer questions and make recommendations
that will help you become a better guitarist! Just call 1-843-838-2657 now!!

Amos Garrett is widely considered to be one of the world's most influential electric guitarists. Although best known for his work with Maria Muldaur (his solo on "Midnight At The Oasis" is a classic), he has also appeared on stage and on recordings with Anne Murray, Ian and Sylvia, Paul Butterfield's Better Days, Jesse Winchester, Geoff Muldaur, Elvin Bishop, K.D. Lang, Bonnie Raitt, Emmylou Harris, Rodney Crowell, Stevie Wonder, and many others!

Amos also won a Juno Award for "The Return of the Formerly Brothers" (Stony Plain) with the late Doug Sahm and pianist Gene Taylor, and has led the "house band" at the Edmonton Folk Festival for two decades. Amos' CDs include "Amosbehavin'," "I Make My Home in my Shoes," "Third Man In," and "The Amos Garrett Acoustic Album," all issued by Stony Plain Records.

Amos Garrett - Rock & Roll Rhythm Guitar - DVD
Play along with Amos Garrett and learn the infectious electric guitar grooves of the great rock and roll pioneers - Chuck Berry, Bo Diddley, James Nolin, Steve Cropper and the soul sounds of the Memphis and Mussel Shoals rhythm sections. Amos is a master of classic guitar styles and he has you playing them all on this easy-to-follow and fun-to-learn DVD lesson. Assisted by top Woodstock session players, Amos demonstrates instantly recognizable rhythms and provides drills and exercises that will get your guitar chops "in the pocket". He shows you all the right moves, including proper pick technique, right and left-hand damping, alternate chord shapes, shuffle and straight time rhythms, the shapes, shuffle and straight time rhythms, the "8th-note hop", the 16th note "half-time" feel - plus tips on equipment, keeping solid time, getting the best tone out of your instrument and much, much more!
(110 min) Printable Tab Booklet.........................................Price - $29.95
Also Available For Instant Download - Click Here Now!

Jazz Guitar Chords & Arpeggio Patterns - Stacy McKee - This unique book includes 300 jazz guitar chord formations and matching single note arpeggio patterns in a quick reference format that no one has ever done before! Cross indexing makes this manual extremely easy to use and regardless of what style of music you play, we know you will find this to be a valuable, "must have" addition to your library. Stacy McKee was the featured guitarist with "Les Brown and The Band Of Renown" and for a limited time only, we will include an exclusive copy of his book FREE with your first order!
==> Click here to see the Stacy McKee Chord Melody Solo Collection <==

Wikipedia article on Amos Garrett
Wikipedia article on string bending

Please get in touch with us personally if you have any questions.
Just call 1-843-838-2657 for help or to place your order.

You can easily place your order by calling 1-843-838-2657 now!
OR click on this link to use our Secure Order Form All orders are backed by
our "exclusive" 30-Day No-Risk Guarantee!

See Our Guarantee!