Geoff Muldaur Guitar Tab Books, Instruction DVDs, Solos, Arrangements, Video Lessons
*FREE BOOK - "Jazz Guitar Chords & Arpeggio Patterns" by Stacy McKee (with 1st order)*
..................................................Chord Melody Guitar Music.......................................................
Easy Order Line 1-843-838-2657 Email - Steven@chordmelody.com
Acoustic Guitar Books/DVDs..........Classical Guitar Books/DVDs.............Lick Library Guitar DVDs
Beginner's Guitar Books/DVDs.......Country Guitar Books/DVDs..............Play Along Guitar Books/DVDs
Blues Guitar Books/DVDs................Flamenco Guitar Books/DVDs............Religious Guitar Books/DVDs
Brazilian Guitar Books/DVDs..........Jazz Guitar Course Books/DVDs........Robert Conti Guitar Books/DVDs
Celtic Guitar Books/DVDs................Jazz Guitar Books/DVDs (A-K)..........Rock Guitar Books/DVDs
Christian Guitar Books/DVDs..........Jazz Guitar Books/DVDs (L-Z)...........Spanish Guitar Books/DVDs
Secure Order Form
*Click Here For Featured DVDs Of The Week On Sale Now!!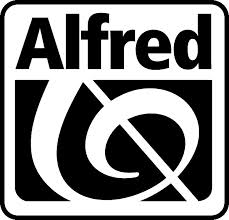 Chord Melody's New DVD Digital Download Service!
Now you can download over 4,000 DVDs instantly!

New Digital Download Service For Individual Guitar Tabs!
Now you can download guitar tab for individual songs instantly!



Our New Selection Of DVD Digital Downloads By True Fire!
Now you can download thousands of DVDs by True Fire instantly!

==> Click Here To Search By Artist Name or Band Name <==

Need Help Choosing The Right Guitar Book or Video? Peabody Conservatory
trained guitarist Steven Herron is available to answer questions and make recommendations
that will help you become a better guitarist! Just call 1-843-838-2657 now!!

Playing his 12-fret 1935 Martin, Geoff Muldaur brings to his instructional DVD three decades of experience and a deep knowledge of American roots music. He is one of the great singers, guitarists and all-around musical forces to emerge from the folk and blues scenes centered in Cambridge, MA and Woodstock, N.Y. in the 1960's.
He was a founding member of The Jim Kweskin Jug Band from 1963-68, recording four albums with them for Vanguard and Warner Brothers. He was also one of the original members of Paul Butterfield's Better Days and he recorded two albums with his ex-wife Maria Muldaur and one with guitar wizard Amos Garrett.
Geoff's recording credits include appearances with Jerry Garcia, Bob Dylan, Richard Thompson, Bonnie Raitt, Hal Ketchum, Benny Carter, James Booker, John Cale, Victoria Williams, Otis Spann, Phil Everly and Bobby Charles. He has produced records for Lenny Pickett and The Borneo Horns and The Richard Greene String Quartet. He's also composed film and television scores, winning an Emmy in the process. His definitive recording of "Brazil" provided the seed for and was featured in Terry Gilliam's film of the same title.
Geoff Muldaur - Innovative Arrangements For American Blues Guitar - DVD
Legendary singer guitarist Geoff Muldaur teaches six gospel and blues arrangements that are filled with great musical ideas, useful guitar techniques and wonderful songs. Geoff takes the standard ingredients of fingerstyle playing - alternating bass, arpeggio rolls, moving lines, harmonized scales and syncopated melodies - and combines them with licks and chord voicings that add a jazz sensibility to traditional music. He covers standard tuning as well as songs in dropped D, open G and open C. You'll learn to play soul-shaking gospel: "Just a Little While to Stay Here" and "Trouble Soon Be Over", and Geoff's own story of the Prodigal Son, "I Believe I'll Go Back Home". In the blues department, Geoff teaches his amazing arrangement of "Wild Ox Moan" and his original blues/ballad "Got To Find Blind Lemon". Finally, Delta blues riffs and rich chord shapes make a powerful setting for Blind Willie Johnson's "Tears Come Rolling Down".
(85 min) Printable Tab Booklet.............................................Price - $29.95
Also Available For Instant Download - Click Here Now!
Jazz Guitar Chords & Arpeggio Patterns - Stacy McKee - This unique book includes 300 jazz guitar chord formations and matching single note arpeggio patterns in a quick reference format that no one has ever done before! Cross indexing makes this manual extremely easy to use and regardless of what style of music you play, we know you will find this to be a valuable, "must have" addition to your library. Stacy McKee was the featured guitarist with "Les Brown and The Band Of Renown" and for a limited time only, we will include an exclusive copy of his book FREE with your first order!
==> Click here to see the Stacy McKee Chord Melody Solo Collection <==
Wikipedia article on Geoff Muldaur
Wikipedia article on blues music
Please get in touch with us personally if you have any questions.
Just call 1-843-838-2657 for help or to place your order.
You can easily place your order by calling 1-843-838-2657 now!
OR click on this link to use our Secure Order Form All orders are backed by
our "exclusive" 30-Day No-Risk Guarantee! See Our Guarantee!