Tony McManus Guitar Tab Books, Instruction DVDs, Solos, Arrangements, Video Lessons
*FREE BOOK - "Jazz Guitar Chords & Arpeggio Patterns" by Stacy McKee (with 1st order)*
..................................................Chord Melody Guitar Music.......................................................
Easy Order Line 1-843-838-2657 Email - Steven@chordmelody.com
Acoustic Guitar Books/DVDs..........Classical Guitar Books/DVDs.............Lick Library Guitar DVDs
Beginner's Guitar Books/DVDs.......Country Guitar Books/DVDs..............Play Along Guitar Books/DVDs
Blues Guitar Books/DVDs................Flamenco Guitar Books/DVDs............Religious Guitar Books/DVDs
Brazilian Guitar Books/DVDs..........Jazz Guitar Course Books/DVDs........Robert Conti Guitar Books/DVDs
Celtic Guitar Books/DVDs................Jazz Guitar Books/DVDs (A-K)..........Rock Guitar Books/DVDs
Christian Guitar Books/DVDs..........Jazz Guitar Books/DVDs (L-Z)...........Spanish Guitar Books/DVDs
Secure Order Form
*Click Here For Featured DVDs Of The Week On Sale Now!!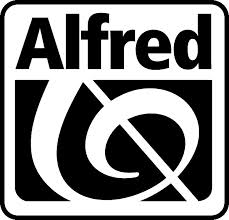 Chord Melody's New DVD Digital Download Service!
Now you can download over 4,000 DVDs instantly!

New Digital Download Service For Individual Guitar Tabs!
Now you can download guitar tab for individual songs instantly!



Our New Selection Of DVD Digital Downloads By True Fire!
Now you can download thousands of DVDs by True Fire instantly!

==> Click Here To Search By Artist Name or Band Name <==

Need Help Choosing The Right Guitar Book or Video? Peabody Conservatory
trained guitarist Steven Herron is available to answer questions and make recommendations
that will help you become a better guitarist! Just call 1-843-838-2657 now!!

Tony McManus - Celtic Fingerstyle Guitar: An Introduction - DVD
Much of the Celtic idiom is dance music and is defined by the contrasting rhythms of reels, jigs, slip jigs etc. "The Lark's March" is a great example of a simple yet attractive Irish jig. "Tullochgorum" is likewise a well known Scottish Strathspey (a dance unique to Scotland). Often overlooked is the Celtic music from outside of Ireland and Scotland and here Tony McManus teaches us one of his favorite Breton tunes, a "Wedding Gavotte" - the structure of which is very common in the music of this region. Not to be overlooked, of course, are the slow airs and O'Carolan tunes! Turlough O'Carolan's (1670 - 1738) music forms a unique facet of the Irish repertoire. All that survives of the harpists work are single line melodies so the harmonic accompaniment is a blank slate. Here we are shown a very accessible arrangement of what is thought to be his first composition - "Si Bheag Si Mhor". Also included is the enigmatic air "Paddy's Rambles Through The Park" - a tune from the Donegal fiddle tradition associated with Johnny Doherty, a key figure in that music. By working through this material the student will have a grasp of the variety and beauty of music that has been played in an unbroken chain for centuries. Songs include: "Paddy's Ramble Through The Park, I'm Asleep, Don't Awaken Me, Si Bheag Si Mhor, The Lark's March, Tullochgorum, Breton Wedding March, and The Butterfly".
(104 min) Printable Tab Booklet..........................................Price - $29.95
Also Available For Instant Download - Click Here Now!

Tony McManus - Not Necessarily Celtic - DVD
Fingerstyle guitarist Tony McManus is known across the world as a leading exponent of the guitar and an innovator in its' use in Celtic music. But he is also known for constantly exploring music beyond the boundaries of the Celtic world. Though his background in traditional Irish and Scottish music has shaped an original approach to the acoustic guitar, from the beginning of his career he has applied that approach to a diverse body of work from an African anthem to a Charles Mingus elegy and more recently the work of composers such as J.S. Bach! In this lesson Tony takes us through his various approaches to the "other" music in his repertoire - for example how the ornamentation techniques he derived from listening to Irish fiddlers can be applied to an ancient Jewish hymn. Some of these arrangements involve non-standard tunings such as Dropped D and DADGAD. An introduction to the ideas behind these tunings is also included. Tony's musical journey has always been an exciting ride - here are his insights into the creative, unique ideas that make the trip so much fun! Songs include: "Gnossienne #1, Shalom Aleichem, Wonderful World, Goodbye Pork Pie Hat, Goldberg Variations Aria (Bach), and N'Kosi Sikelele Africa".
(120 min) Printable Tab Booklet..........................................Price - $29.95
Also Available For Instant Download - Click Here Now!

Tony McManus - Celtic Fingerstyle Guitar - Vol I - DVD
Tony McManus is an adept master of Celtic fingerstyle guitar, both in terms of adapting Celtic music to the guitar, and in its performance - presenting all its intricacies, graces, and frills, yet at the same time maintaining the pace and drive which characterizes the style of this music. In this first lesson, Tony discusses in detail the importance of ornamentations and triplets in Celtic music and how this can be technically achieved. He illustrates these ideas with several melodies played in a Dropped D tuning. This is followed by a discussion of scales and fingerings and playing reels in the DADGAD tuning. This is a challenging lesson for the fingerstyle guitar student interested in learning Celtic music from one of the finest players of this idiom! Tunes include: Dropped D Tuning - "The Islay Ranters Reel, Ye Banks and Braes, The Ewie wi' The Crooked Horn". DADGAD tuning - "Hector The Hero, Catherine Kelley's Charlie Hunter's Jig, Jackie Coleman's Reel".
(94 min) Printable Tab Booklet............................................Price - $29.95
Also Available For Instant Download - Click Here Now!

Tony McManus - Celtic Fingerstyle Guitar - Vol II - DVD
In this second lesson, Tony explores all the dance rhythms of Scottish music, with its pipe-marches, strathspeys, single and double jigs, slip jigs, and reels. Three unusual tunings are presented: CGCGCD, CGDGCD and DAAEAE. These tunings are used to better maintain the integrity of the music and Tony has been notably successful in translating the complex music of the highland bagpipes to the guitar. The idea and playing of sets is presented as well as further exploration of ornamentation techniques. Tunes include: CGCGCD - "Irene Meldrum's Welcome to Bon Accord, Hecla, The Ramnee Ceilidh", CGDGCD tuning - "Bidh Clann Ulaidh", DAAEAE tuning - "The Seagull, Breizh".
(68 min) Printable Tab Booklet............................................Price - $29.95
Also Available For Instant Download - Click Here Now!

Tony McManus - Explorations For Fingerstyle Guitar - DVD
In this collection you'll use the well-known DADGAD tuning, hopefully showing why it's so popular in Celtic and traditional music. You will also use CGCGCD or C Sus2 tuning for some of the tunes. This tuning gives rise to some beautiful chord voicings that suit the essence of this music. You will look at triplets with ring middle and index fingers, my thumb technique for playing triplets on the wound strings and many other ways of bringing the guitar to this music in an authentic way. These are not pieces for beginners but neither should they be out of the reach of an intermediate player with a bit of dedication to bringing these pieces to life! Songs include: "The Sleeping Tune, Roslyn Castle, Kalyana, Le Tourment, Will You Come Home With Me, La Re`ve Du Que`teux and Sandizan".
(115 min) Printable Tab Booklet..........................................Price - $29.95
Also Available For Instant Download - Click Here Now!

Tony McManus - Guitar Artistry - DVD
In this DVD Tony talks about his musical influences and approach to guitar playing as well as performing a wide array of tunes from jigs and reels to pop and jazz classics! Songs include: "Medleys: Hector the Hero and the Girls at Martinfield, An Ciarraioch Mallaithe and Muireann's Jig, Seathan and Chloe's Passion, Sleeping Tune and Na Gossidich, Wonderful World, Charlie Hunter's Jig and Humours of Tulla, Exile, Le Reve du Queteux Tremblay and Sandizan, A Tune For Frankie and O'Farrels Welcome to Limerick", "Breton Wedding Marches, Goodbye Porkpie Hat, Bidh Clan Uillaidh, Shalom Aleichem, The Lament for the Viscount of Dundee, Nikosi Sikelele Africa, Doina, Sliabh Na Mban".
(86 min)..................................................................................Price - $24.95
Also Available For Instant Download - Click Here Now!

Jazz Guitar Chords & Arpeggio Patterns - Stacy McKee - This unique book includes 300 jazz guitar chord formations and matching single note arpeggio patterns in a quick reference format that no one has ever done before! Cross indexing makes this manual extremely easy to use and regardless of what style of music you play, we know you will find this to be a valuable, "must have" addition to your library. Stacy McKee was the featured guitarist with "Les Brown and The Band Of Renown" and for a limited time only, we will include an exclusive copy of his book FREE with your first order!
==> Click here to see the Stacy McKee Chord Melody Solo Collection <==

Wikipedia article on Tony McManus
Wikipedia article on Celtic music

Please get in touch with us personally if you have any questions.
Just call 1-843-838-2657 for help or to place your order.

You can easily place your order by calling 1-843-838-2657 now!
OR click on this link to use our Secure Order Form All orders are backed by
our "exclusive" 30-Day No-Risk Guarantee!

See Our Guarantee!