David Hamburger Guitar Tab Books, Instruction DVDs, Solos, Arrangements, Video Lessons
*FREE BOOK - "Jazz Guitar Chords & Arpeggio Patterns" by Stacy McKee (with 1st order)*
..................................................Chord Melody Guitar Music.......................................................
Easy Order Line 1-843-838-2657 Email - Steven@chordmelody.com
Acoustic Guitar Books/DVDs..........Classical Guitar Books/DVDs.............Lick Library Guitar DVDs
Beginner's Guitar Books/DVDs.......Country Guitar Books/DVDs..............Play Along Guitar Books/DVDs
Blues Guitar Books/DVDs................Flamenco Guitar Books/DVDs............Religious Guitar Books/DVDs
Brazilian Guitar Books/DVDs..........Jazz Guitar Course Books/DVDs........Robert Conti Guitar Books/DVDs
Celtic Guitar Books/DVDs................Jazz Guitar Books/DVDs (A-K)..........Rock Guitar Books/DVDs
Christian Guitar Books/DVDs..........Jazz Guitar Books/DVDs (L-Z)...........Spanish Guitar Books/DVDs
Secure Order Form
*Click Here For Featured DVDs Of The Week On Sale Now!!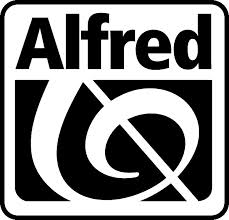 Chord Melody's New DVD Digital Download Service!
Now you can download over 4,000 DVDs instantly!

New Digital Download Service For Individual Guitar Tabs!
Now you can download guitar tab for individual songs instantly!

Our New Selection Of DVD Digital Downloads By True Fire!
Now you can download thousands of DVDs by True Fire instantly!
==> Click Here To Search By Artist Name or Band Name <==
Need Help Choosing The Right Guitar Book or Video? Peabody Conservatory
trained guitarist Steven Herron is available to answer questions and make recommendations
that will help you become a better guitarist! Just call 1-843-838-2657 now!!

David Hamburger is a contributing editor to Acoustic Guitar Magazine and the author of several books, including "The Acoustic Guitar Method," "The Dobro Workbook," "Acoustic Guitar Slide Basics," and the award-winning "Beginning Blues Guitar."

He has appeared at Merle Fest and the Kerrville and Philadelphia Folk Festivals, toured with Joan Baez and shared the stage with Dave Van Ronk, Jorma Kaukonen, Tony Trischka, Duke Robillard, Cindy Cashdollar and many others. His guitar, slide guitar and dobro playing can be heard on his solo albums Indigo Rose and Barrelhouse Guitar and with the Grassy Knoll Boys on their debut CD, Buckeyed Rabbit. David lives in Austin, Texas.
David Hamburger - Blues Alchemy - 2 DVD Set
Transform Your Leaden Licks Into Improvisational Gold! As anyone who squeaked through 10th grade history knows, the alchemists were a semi-scientific posse of medieval individuals utterly hung up on the notion of transforming lead into gold. Of course, their efforts did not lead to economic good times, but Blues Alchemy addresses a much more useful and likely kind of transformation: turning those leaden, everyday blues licks and chord progressions into tasty and intriguing improvisational gold. These DVDs are about learning to play the changes, but not in the sense that jazz musicians do - it isn't about learning every arpeggio and mode under the sun. Instead, on ten diverse chord progressions, master blues alchemist David Hamburger will teach you how to transform your blues bag into gold by learning how to "target tones" and "play the changes." This hands-on playing course guides the student through 10 distinct blues rhythm patterns and variations, 10 distinct solos and variations, plus dozens of extra blues licks and tricks of the trade! Hands-on learning tools included with "Blues Alchemy" are: text lesson guide, chord charts, practice rhythm tracks, as well as bonus material. Secure PIN enclosed in DVD package for quick and secure download of learning tools!
(190 min)................................................................................Price - $29.95
David Hamburger - 50 Jazz Blues Guitar Licks You Must Know! - DVD
50 Jazz-Blues Guitar Licks You Must Know cuts right to the chase, offering up some of the baddest, boppingest, funkiest and bluesiest ways to navigate through any shuffle, boogaloo, minor blues, or jazz-blues chord changes. Hamburger digs deep into the '50s and '60s, when labels like Blue Note, Prestige, and Riverside were serving up the funky, down-home music of guitarists like Kenny Burrell, George Benson, Grant Green, and Wes Montgomery - all of whom inspired some of the jazzed blues lickage in this collection! Guitar Lab's innovative learning systems employ a hands-on approach where students "play" their way through the curriculum using learning tools such as PIP video, practice rhythm tracks, and interactive tab and notation which allows the student to play along with the tab and notation at any tempo without change in pitch!
(194 min)................................................................................Price - $24.95
Jazz Guitar Chords & Arpeggio Patterns - Stacy McKee - This unique book includes 300 jazz guitar chord formations and matching single note arpeggio patterns in a quick reference format that no one has ever done before! Cross indexing makes this manual extremely easy to use and regardless of what style of music you play, we know you will find this to be a valuable, "must have" addition to your library. Stacy McKee was the featured guitarist with "Les Brown and The Band Of Renown" and for a limited time only, we will include an exclusive copy of his book FREE with your first order!
==> Click here to see the Stacy McKee Chord Melody Solo Collection <==
Wikipedia article on blues guitar playing
Wikipedia article on acoustic guitar
Please get in touch with us personally if you have any questions.
Just call 1-843-838-2657 for help or to place your order.
You can easily place your order by calling 1-843-838-2657 now!
OR click on this link to use our Secure Order Form All orders are backed by
our "exclusive" 30-Day No-Risk Guarantee! See Our Guarantee!