Cindy Cashdollar Steel Guitar & Dobro Tab Books, Instruction DVDs, Solos, Video Lessons
*FREE BOOK - "Jazz Guitar Chords & Arpeggio Patterns" by Stacy McKee (with 1st order)*
..................................................Chord Melody Guitar Music.......................................................
Easy Order Line 1-843-838-2657 Email - Steven@chordmelody.com
Acoustic Guitar Books/DVDs..........Classical Guitar Books/DVDs.............Lick Library Guitar DVDs
Beginner's Guitar Books/DVDs.......Country Guitar Books/DVDs..............Play Along Guitar Books/DVDs
Blues Guitar Books/DVDs................Flamenco Guitar Books/DVDs............Religious Guitar Books/DVDs
Brazilian Guitar Books/DVDs..........Jazz Guitar Course Books/DVDs........Robert Conti Guitar Books/DVDs
Celtic Guitar Books/DVDs................Jazz Guitar Books/DVDs (A-K)..........Rock Guitar Books/DVDs
Christian Guitar Books/DVDs..........Jazz Guitar Books/DVDs (L-Z)...........Spanish Guitar Books/DVDs
Secure Order Form
*Click Here For Featured DVDs Of The Week On Sale Now!!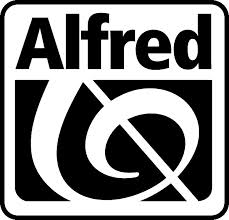 Chord Melody's New DVD Digital Download Service!
Now you can download over 4,000 DVDs instantly!

New Digital Download Service For Individual Guitar Tabs!
Now you can download guitar tab for individual songs instantly!



Our New Selection Of DVD Digital Downloads By True Fire!
Now you can download thousands of DVDs by True Fire instantly!

==> Click Here To Search By Artist Name or Band Name <==

Need Help Choosing The Right Guitar Book or Video? Peabody Conservatory
trained guitarist Steven Herron is available to answer questions and make recommendations
that will help you become a better guitarist! Just call 1-843-838-2657 now!!

Austin-based Dobro and steel guitarist Cindy Cashdollar's career has taken some surprising twists and turns that have led her to to work with many of the leading artists in contemporary music including Rod Stewart, Van Morrison, Ryan Adams, Bob Dylan, Asleep at the Wheel, Garrison Keillor, Marcia Ball, Jorma Kaukonen, Leon Redbone, Beau Soleil, Daniel Lanois, Redd Volkaert, and Dave Alvin.
Cindy's unerring ability to complement a song or step out with a tasteful, imaginative and exciting solo - and to do it in so many musical genres - has made her one of the most in-demand musicians on the American roots music scene. Cindy was inducted into the Texas Steel Guitar Hall Of Fame in 2011 and The Texas Music Hall Of Fame in 2012.
Cindy first heard the unique sliding sound of the Dobro in her hometown of Woodstock, New York where she honed her skills playing with bluegrass legend John Herald, blues great Paul Butterfield, Levon Helm and Rick Danko of The Band, and many others who lived in the small but musically hip Catskill mountain town.
Eight years and thousands of miles on the road with the premier western swing group Asleep At The Wheel helped her introduce the classic sounds of the non-pedal steel to enthusiastic audiences worldwide, and brought her five Grammy Awards and opportunities to work with musicians of the caliber of Willie Nelson, Merle Haggard, Dolly Parton and The Dixie Chicks. National Public Radio listeners can catch her frequent guest appearances on Garrison Keillor's live radio program, "A Prairie Home Companion".
Cindy Cashdollar - Dobro Variations - DVD
Explorations in Minor, Swing and Rockabilly Styles. Cindy builds your knowledge of the Dobro style-by-step, teaching alternate tunings, bar and picking techniques and terrific arrangements for blues, minor key and western swing tunes. A major highlight of this lesson is that each piece is slowed down, with Cindy and the band providing rhythmic backup so you can practice your lead playing. Cindy's in-depth study of minor chord shapes and licks will enable you to play Django Reinhardt's great "Minor Swing" and just about any tune that requires improvisation in minor keys. In the classic "Panhandle Rag" she shows how playing in an open G6 tuning gives you an instant country/swing sound. On this DVD, Cindy turns the Dobro into a funky, hard-driving lead instrument. "Faded Love", the classic fiddle piece of the Bob Wills era of traditional country swing, is a "must" for any player who wants a full command of the Dobro's repertoire. This clear and insightful lesson will expand your range of ideas and teach you important music theory that will make you a more versatile all-around player.
(90 min) Printable Tab Booklet............................................Price - $29.95
Also Available For Instant Download - Click Here Now!
Cindy Cashdollar - Learning Bluegrass Dobro - DVD
Here is a hands-on Dobro course that will teach you to play your favorite bluegrass and country tunes in no time - even if you've never played before! Jam-packed with information, this 90-minute DVD utilizes close-ups, split screens and easy-to-follow instruction to make it easy for you to learn. Candy Cashdollar, one of the shining stars of the Dobro and lap steel world, helps you develop accuracy and good intonation, and increases your depth of musical knowledge. She details essential techniques such as right hand rolls, rhythm picking, crosspicking, tone control, hammer-ons and pull-offs, damping, chord building and how the scales and chords fit together to form major and minor melodies. Cindy even discusses Dobro construction and maintenance to give you a full understanding of your instrument. To help you put all this information together, Cindy teaches four all-time favorite country tunes, each one illustrating a different technique, key or style to prepare you for further Dobro Adventures: "Wildwood Flower, Fireball Mail, Sailor's Hornpipe, Wayfaring Stranger".
(90 min) Printable Tab Booklet............................................Price - $29.95
Also Available For Instant Download - Click Here Now!
Cindy Cashdollar - Learn To Play Western Swing Steel Guitar - Vol 1 - DVD
The eight string, non-pedal steel guitar lent its distinctive sound to classic recordings by Bob Wills, Hank Williams and innumerable other country stars. This DVD gives you all the information you'll need to play this uniquely American instrument and capture the essence of the traditional country & western sound. Candy Cashdollar, one of today's top players, starts with the basics of C6 tuning and the proper use of the bar, picks and volume pedal. You'll learn essential techniques, such as bar slams, octave slides, palm and pick blocking and other devices, and you'll move into more advanced territory with chord inversions, back-up licks, harmony lines, scales, chord grips, bar slants, augmented chords and much more! Practice playing classic country songs right along with Cindy and her back-up band in both slowed down and up-to-speed versions. Before you know it, you'll be soloing like a pro on "Cold, Cold Heart, San Antonio Rose" and other great tunes.
(60 min) Printable Tab Booklet............................................Price - $29.95
Also Available For Instant Download - Click Here Now!
Cindy Cashdollar - Learn To Play Western Swing Steel Guitar - Vol 2 - DVD
Continue your exploration of non-pedal and lap steel guitar as Cindy Cashdollar moves you into more advanced territory. You'll learn to use a variety of harmonics, develop speed and accuracy with single-string scales and exercises, and expand your musical possibilities with the chord inversions and special licks that give the steel its unique sound. This lesson is packed full of invaluable information: riff patterns, slides into chord changes, descending lines, major to minor transitions, chord substitutions, blues licks and progressions, harmonic "answers" with volume swells and much more! Best of all, you'll learn note-for-note solos for classic western swing tunes and will be playing these classic tunes right along with Cindy and her back-up band - in slowed down and up-to-speed versions: "Steel Guitar Rag, Blues Stay Away From Me, Right or Wrong".
(60 min) Printable Tab Booklet............................................Price - $29.95
Also Available For Instant Download - Click Here Now!
Jazz Guitar Chords & Arpeggio Patterns - Stacy McKee - This unique book includes 300 jazz guitar chord formations and matching single note arpeggio patterns in a quick reference format that no one has ever done before! Cross indexing makes this manual extremely easy to use and regardless of what style of music you play, we know you will find this to be a valuable, "must have" addition to your library. Stacy McKee was the featured guitarist with "Les Brown and The Band Of Renown" and for a limited time only, we will include an exclusive copy of his book FREE with your first order!
==> Click here to see the Stacy McKee Chord Melody Solo Collection <==
Wikipedia article on Cindy Cashdollar
Wikipedia article on western swing guitar
Wikipedia article on Dobro
Please get in touch with us personally if you have any questions.
Just call 1-843-838-2657 for help or to place your order.
You can easily place your order by calling 1-843-838-2657 now!
OR click on this link to use our Secure Order Form All orders are backed by
our "exclusive" 30-Day No-Risk Guarantee! See Our Guarantee!