Bret Willmott Guitar Tab Books, Instruction DVDs, Chords, Harmony, Theory, Video Lessons
*FREE BOOK - "Jazz Guitar Chords & Arpeggio Patterns" by Stacy McKee (with 1st order)*
..................................................Chord Melody Guitar Music.......................................................
Easy Order Line 1-843-838-2657 Email - Steven@chordmelody.com
Acoustic Guitar Books/DVDs..........Classical Guitar Books/DVDs.............Lick Library Guitar DVDs
Beginner's Guitar Books/DVDs.......Country Guitar Books/DVDs..............Play Along Guitar Books/DVDs
Blues Guitar Books/DVDs................Flamenco Guitar Books/DVDs............Religious Guitar Books/DVDs
Brazilian Guitar Books/DVDs..........Jazz Guitar Course Books/DVDs........Robert Conti Guitar Books/DVDs
Celtic Guitar Books/DVDs................Jazz Guitar Books/DVDs (A-K)..........Rock Guitar Books/DVDs
Christian Guitar Books/DVDs..........Jazz Guitar Books/DVDs (L-Z)...........Spanish Guitar Books/DVDs
Secure Order Form
*Click Here For Featured DVDs Of The Week On Sale Now!!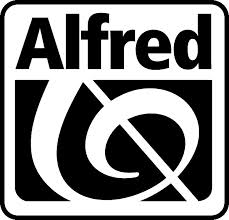 Chord Melody's New DVD Digital Download Service!
Now you can download over 4,000 DVDs instantly!

New Digital Download Service For Individual Guitar Tabs!
Now you can download guitar tab for individual songs instantly!



Our New Selection Of DVD Digital Downloads By True Fire!
Now you can download thousands of DVDs by True Fire instantly!

==> Click Here To Search By Artist Name or Band Name <==

Need Help Choosing The Right Guitar Book or Video? Peabody Conservatory
trained guitarist Steven Herron is available to answer questions and make recommendations
that will help you become a better guitarist! Just call 1-843-838-2657 now!!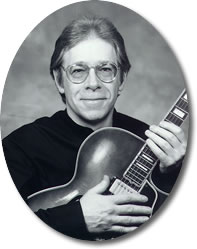 Bret Willmott
Bret Willmott is a highly acclaimed professor at Berklee College of Music and a noted educator, author and performer world-wide. He has been a faculty member of the College for over twenty years and a performing guitarist for more than thirty years.

He has played a key role in the development of Berklee's Guitar Department curriculum including the creation of several new courses focusing on rhythm and harmony. His classes and lessons are most often attended by advanced students and have included Berklee alumni Bill Frisell, Wolfgang Muthspiel, and Kurt Rosenwinkel.

Bret's musical history includes studies and/or performances with Pat Metheny, Gary Burton, Mick Goodrick, and William Leavitt as well as guest appearances on recordings with Mike Stern, Dan Gottlieb, and Bob Moses. Bret has also published a variety of articles for noted journals including Guitar Player and Jazz Player. He is an established clinician with presentations in Europe and the United States including appearances in several International Association of Jazz Educators Conventions.

Bret Willmott - Complete Book Of Harmony, Theory & Voicing - Book
This is a very comprehensive text that combines theory, harmony and voicing material with emphasis placed on voice leading. Although this book's primary focus is on four-note chord voicings on the middle strings of the guitar, much of the knowledge conveyed here can be appreciated and used by all jazz musicians, not only guitarists. Topics covered include: Tensions, Voice Leading Chord Scales, Enharmonic Chordal Substitutions, Fourth Voicings, Chromatic Guide Lines, Triad Over Bass Voicings, and much more! The best part of this book, however, is the unique and practical way the author takes modern harmonic concepts and shows you how to apply them in real music situations! Written for the intermediate to advanced music theory enthusiast who wishes to master this facet of music.
Standard notation..........................................................................Price - $32.95

Bret Willmott Plays "There Is No Greater Love"

Bret Willmott - Complete Book Of Harmonic Extensions - Book and Online Audio
Written as a sequel to Complete Book of Harmony, Theory, & Voicing, this comprehensive source book of harmonic styles and colors offers a wide variety of chord types and progressions as well as providing in-depth exploration of guitar chord voicings.
Notation and tab...........................................................................Price - $24.95

The Bret Willmott Trio "Live"

Jazz Guitar Chords & Arpeggio Patterns - Stacy McKee - This unique book includes 300 jazz guitar chord formations and matching single note arpeggio patterns in a quick reference format that no one has ever done before! Cross indexing makes this manual extremely easy to use and regardless of what style of music you play, we know you will find this to be a valuable, "must have" addition to your library. Stacy McKee was the featured guitarist with "Les Brown and The Band Of Renown" and for a limited time only, we will include an exclusive copy of his book FREE with your first order!
==> Click here to see the Stacy McKee Chord Melody Solo Collection <==

Wikipedia article on guitar chords
Wikipedia article on jazz guitar

Please get in touch with us personally if you have any questions.
Just call 1-843-838-2657 for help or to place your order.

You can easily place your order by calling 1-843-838-2657 now!
OR click on this link to use our Secure Order Form All orders are backed by
our "exclusive" 30-Day No-Risk Guarantee!

See Our Guarantee!