Vince Gill Guitar Tab Books, Instruction DVDs, Solos, Songs, Arrangements, Video Lessons
*FREE BOOK - "Jazz Guitar Chords & Arpeggio Patterns" by Stacy McKee (with 1st order)*
..................................................Chord Melody Guitar Music.......................................................
Easy Order Line 1-843-838-2657 Email - Steven@chordmelody.com
Acoustic Guitar Books/DVDs..........Classical Guitar Books/DVDs.............Lick Library Guitar DVDs
Beginner's Guitar Books/DVDs.......Country Guitar Books/DVDs..............Play Along Guitar Books/DVDs
Blues Guitar Books/DVDs................Flamenco Guitar Books/DVDs............Religious Guitar Books/DVDs
Brazilian Guitar Books/DVDs..........Jazz Guitar Course Books/DVDs........Robert Conti Guitar Books/DVDs
Celtic Guitar Books/DVDs................Jazz Guitar Books/DVDs (A-K)..........Rock Guitar Books/DVDs
Christian Guitar Books/DVDs..........Jazz Guitar Books/DVDs (L-Z)...........Spanish Guitar Books/DVDs
Secure Order Form
*Click Here For Featured DVDs Of The Week On Sale Now!!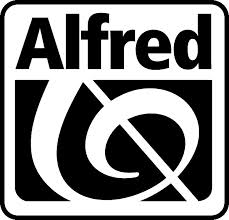 Chord Melody's New DVD Digital Download Service!
Now you can download over 4,000 DVDs instantly!

New Digital Download Service For Individual Guitar Tabs!
Now you can download guitar tab for individual songs instantly!



Our New Selection Of DVD Digital Downloads By True Fire!
Now you can download thousands of DVDs by True Fire instantly!

==> Click Here To Search By Artist Name or Band Name <==

Need Help Choosing The Right Guitar Book or Video? Peabody Conservatory
trained guitarist Steven Herron is available to answer questions and make recommendations
that will help you become a better guitarist! Just call 1-843-838-2657 now!!

Vince Gill - Guitar Slinger - Book *Out Of Print*
From country barn-burners and rockabilly to his signature gorgeous ballads, Vince returns to his first love, the guitar. Though known best for his amazing voice and fantastic songs, Vince Gill began his career as a bluegrass session guitarist and is one of the finest guitarists in the world. Guitar Slinger is the follow-up to his 2006 Grammy-winning four-CD box set, These Days. Songs include: "Guitar Slinger * Tell Me Fool * Threaten Me with Heaven * When the Lady Sings the Blues * Who Wouldn't Fall in Love with You * When Lonely Comes Around * True Love * Bread and Water * Billy Paul * The Old Lucky Diamond Hotel * If I Die * Buttermilk John." All guitar parts transcribed note-for-note from the original recordings.
Notation, tab and lyrics........................................................Price - $21.95

Vince Gill Plays "Guitar Slinger"

Steve Trovato - Country Guitar In 6 Weeks - 6 DVD Set
Welcome to the "Country Guitar in 6 Weeks" guitar course. This course is designed to focus your practice towards realistic goals achievable in six weeks! Each week provides you with guitar techniques, concepts and licks to help you play and understand country guitar soloing at a manageable easy to follow pace. Three important licks in the style of a featured artist are taught each week to help you towards playing in real musical situations and develop an ear for the differences between players. If you have been frustrated or intimidated by other educational material then this course is for you! You will see the improvement as you work through each week taking small steps, occasionally looking back and being surprised by how far you have come. Practice can sometimes be difficult with the player often being unsure which material to work on. With the "Country Guitar in 6 Weeks" guitar course the material is presented to you in easy to absorb sections which progress in a sensible, logical order. Country guitar virtuoso Steve Trovato explains and teaches everything in meticulous detail - you can't miss!
Week one includes Vince Gill: The major pentatonic scale and variations in one position, correct right hand picking, country phrasing, sequencing the major pentatonic scale, and three important licks in the style of Vince Gill. Includes hot country guitar jam trax!
(60 min)..................................................................................Price - $18.95


Click here to see the entire Country Guitar DVD Set

Guitarists who like Vince Gill also like:
The Chet Atkins Solo Guitar Collection

Jazz Guitar Chords & Arpeggio Patterns - Stacy McKee - This unique book includes 300 jazz guitar chord formations and matching single note arpeggio patterns in a quick reference format that no one has ever done before! Cross indexing makes this manual extremely easy to use and regardless of what style of music you play, we know you will find this to be a valuable, "must have" addition to your library. Stacy McKee was the featured guitarist with "Les Brown and The Band Of Renown" and for a limited time only, we will include an exclusive copy of his book FREE with your first order!
==> Click here to see the Stacy McKee Chord Melody Solo Collection <==

Wikipedia article on Vince Gill
Wikipedia article on fingerstyle guitar

Please get in touch with us personally if you have any questions.
Just call 1-843-838-2657 for help or to place your order.

You can easily place your order by calling 1-843-838-2657 now!
OR click on this link to use our Secure Order Form All orders are backed by
our "exclusive" 30-Day No-Risk Guarantee!

See Our Guarantee!