Susan Mazer Guitar Tab Books, Instruction DVDs, Solos, Arrangements, Video Lessons
*FREE BOOK - "Jazz Guitar Chords & Arpeggio Patterns" by Stacy McKee (with 1st order)*
..................................................Chord Melody Guitar Music.......................................................
Easy Order Line 1-843-838-2657 Email - Steven@chordmelody.com
Acoustic Guitar Books/DVDs..........Classical Guitar Books/DVDs.............Lick Library Guitar DVDs
Beginner's Guitar Books/DVDs.......Country Guitar Books/DVDs..............Play Along Guitar Books/DVDs
Blues Guitar Books/DVDs................Flamenco Guitar Books/DVDs............Religious Guitar Books/DVDs
Brazilian Guitar Books/DVDs..........Jazz Guitar Course Books/DVDs........Robert Conti Guitar Books/DVDs
Celtic Guitar Books/DVDs................Jazz Guitar Books/DVDs (A-K)..........Rock Guitar Books/DVDs
Christian Guitar Books/DVDs..........Jazz Guitar Books/DVDs (L-Z)...........Spanish Guitar Books/DVDs
Secure Order Form
*Click Here For Featured DVDs Of The Week On Sale Now!!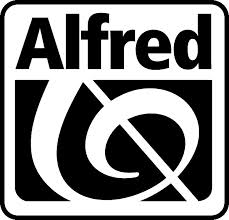 Chord Melody's New DVD Digital Download Service!
Now you can download over 4,000 DVDs instantly!

New Digital Download Service For Individual Guitar Tabs!
Now you can download guitar tab for individual songs instantly!

Our New Selection Of DVD Digital Downloads By True Fire!
Now you can download thousands of DVDs by True Fire instantly!
==> Click Here To Search By Artist Name or Band Name <==
Need Help Choosing The Right Guitar Book or Video? Peabody Conservatory
trained guitarist Steven Herron is available to answer questions and make recommendations
that will help you become a better guitarist! Just call 1-843-838-2657 now!!
Susan Mazer - Guitar For The Absolute Beginner - Vol I - Book and DVD
Based on the instructional video of the same name, this book teaches the complete novice everything they need to know to start playing right away. The music lover that has never even held a guitar will be playing easy songs immediately. She teaches everything from chord strumming to finger-picking and basic lead guitar. Susan Mazer's warm and encouraging style motivates even the most casual hobbyist to learn. A DVD demonstrating every example and providing play-along opportunities is also included!
Notation and tab..................................................................Price - $24.95
Click To See Sample Pages
Susan Mazer - Guitar For The Absolute Beginner - Vol II - Book and CD
The perfect follow-up to Vol I, this book will introduce some more challenging chords and strums. The basic principles of blues and rock improvisation, classic fingerstyle patterns and melody playing are all covered in this easy, friendly method. It will prepare you to continue to study the style of music you love the most. The CD demonstrates every example and provides play-along opportunities as well. Enhanced CD is for your stereo or your PC.
Notation and tab..................................................................Price - $19.95
Click To Hear Audio Samples Click To See Sample Pages
Susan Mazer - 4 Chord Guitar Songs For The Absolute Beginner - Book and Online Audio
Learn over 30 pop, rock, traditional, campfire, and holiday classics with only 4 chords. Guitar for the Absolute Beginner: 4-Chord Songbook is perfect for those times you want to relax after work, lead your family in a sing-along, or jam with your friends around the campfire. Along with easy, but authentic-sounding arrangements, you'll learn strumming patterns and some optional more advanced chords for when you are feeling adventurous! Play a wide variety of songs from Green Day and R.E.M. to Van Morrison and Jimmy Buffett, plus your favorite traditional and holiday tunes, including "House of the Rising Sun," "Scarborough Fair," "Amazing Grace," and "Silent Night".
Notation and tab..................................................................Price - $19.95
Click To Hear Audio Samples Click To See Sample Pages
Susan Mazer - Learn To Sing & Play Guitar - Book and Online Audio
A guide to singing and playing for the absolute beginner. Learn the basic chords and a variety of strums and fingerpicks that will work with all of your favorite songs. Learn vocal techniques such as diaphragmatic breathing, singing from the mask and more. Other topics include learning lyrics, embellishing chords, playing slash chords and improvising guitar fills. Songs include: "Amazing Grace, Sitting On Top of the World, The Water is Wide, Scarborough Fair, C.C. Rider, Wandering, Sloop John B, Down By the Riverside, What Child Is This, When The Saints Go Marching In, Deck The Halls, Midnight Special, Silent Night, The First Noel, Jingle Bells, Bill Bailey, House Of The Rising Sun".
Notation, tab and lyrics......................................................Price - $19.95
Click To Hear Audio Samples
Jazz Guitar Chords & Arpeggio Patterns - Stacy McKee - This unique book includes 300 jazz guitar chord formations and matching single note arpeggio patterns in a quick reference format that no one has ever done before! Cross indexing makes this manual extremely easy to use and regardless of what style of music you play, we know you will find this to be a valuable, "must have" addition to your library. Stacy McKee was the featured guitarist with "Les Brown and The Band Of Renown" and for a limited time only, we will include an exclusive copy of his book FREE with your first order!
==> Click here to see the Stacy McKee Chord Melody Solo Collection <==
Wikipedia article on guitar instruction
Wikipedia article on guitar picking
Please get in touch with us personally if you have any questions.
Just call 1-843-838-2657 for help or to place your order.
You can easily place your order by calling 1-843-838-2657 now!
OR click on this link to use our Secure Order Form All orders are backed by
our "exclusive" 30-Day No-Risk Guarantee!
See
Our Guarantee!