Jimmy Buffett Guitar Tab Books, Instruction DVDs, Solos, Songs, Arrangements, Lessons
*FREE BOOK - "Jazz Guitar Chords & Arpeggio Patterns" by Stacy McKee (with 1st order)*
..................................................Chord Melody Guitar Music.......................................................
Easy Order Line 1-843-838-2657 Email - Steven@chordmelody.com
Acoustic Guitar Books/DVDs..........Classical Guitar Books/DVDs.............Lick Library Guitar DVDs
Beginner's Guitar Books/DVDs.......Country Guitar Books/DVDs..............Play Along Guitar Books/DVDs
Blues Guitar Books/DVDs................Flamenco Guitar Books/DVDs............Religious Guitar Books/DVDs
Brazilian Guitar Books/DVDs..........Jazz Guitar Course Books/DVDs........Robert Conti Guitar Books/DVDs
Celtic Guitar Books/DVDs................Jazz Guitar Books/DVDs (A-K)..........Rock Guitar Books/DVDs
Christian Guitar Books/DVDs..........Jazz Guitar Books/DVDs (L-Z)...........Spanish Guitar Books/DVDs
Secure Order Form
*Click Here For Featured DVDs Of The Week On Sale Now!!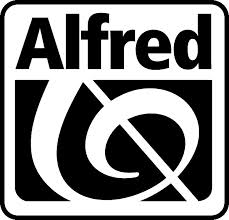 Chord Melody's New DVD Digital Download Service!
Now you can download over 4,000 DVDs instantly!

New Digital Download Service For Individual Guitar Tabs!
Now you can download guitar tab for individual songs instantly!



Our New Selection Of DVD Digital Downloads By True Fire!
Now you can download thousands of DVDs by True Fire instantly!

==> Click Here To Search By Artist Name or Band Name <==

Need Help Choosing The Right Guitar Book or Video? Peabody Conservatory
trained guitarist Steven Herron is available to answer questions and make recommendations
that will help you become a better guitarist! Just call 1-843-838-2657 now!!

Jimmy Buffett - Far Side Of The World - Book
The album-matching folio to Jimmy Buffett's laid-back Far Side of the World. Titles are: "All the Ways I Want You * Altered Boy * Autour du Rocher * Blue Guitar * Far Side of the World * Last Man Standing * Mademoiselle (Voulez-Vous Danser) * Savannah Fare You Well * Someday I Will * Tonight I Just Need My Guitar * USS Zydecoldsmobile * What If the Hokey-Pokey Is All It Really Is About".
Notation, tab and lyrics.......................................................Price - $19.95

Jimmy Buffett Plays "Blue Guitar"

Jimmy Buffett - License To Chill - Book
Jimmy Buffett has teamed up with some of the biggest names in country music to create a lively, honky-tonkin' album with a decidedly different turn from the familiar Buffett sound. Guest artists include: Clint Black, Kenny Chesney, Alan Jackson, Toby Keith, Martina McBride, and George Strait. Our matching folio includes four pages of full-color photos. Titles are: "Anything Anytime Anywhere * Back to the Island * Boats to Build * Coast of Carolina * Coastal Confessions * Conky Tonkin' * Hey Good Lookin' * License to Chill * Piece of Work * Playin' the Loser Again * Scarlet Begonias * Sea of Heartbreak * Simply Complicated * Someone I Used to Love * Trip Around the Sun * Window on the World."
Notation, tab and lyrics.......................................................Price - $19.95

Jimmy Buffett Plays "Margaritaville"

Jimmy Buffett - Guitar Anthology - Book
Includes: "Boat Drinks, Changes in Latitudes Changes in Attitudes, Chanson Pour Les Petits Enfants, Cheeseburger in Paradise, Come Monday, Flesh and Bone, Fins, Everybody's Got a Cousin in Miami, Grapefruit-Juicy Fruit, Havana Daydreamin', He Went to Paris, I Don't Know and I Don't Care, I Will Play for Gumbo, Jolly Mon, Margaritaville, Off to See the Lizard, One Particular Harbor, Pacing the Cage, Pencil Thin Mustache, A Pirate Looks at Forty, Son Of a Son Of a Sailor, Southern Cross, Volcano, Why Don't We Get Drunk".
Notation, tab and lyrics.......................................................Price - $24.95

Jimmy Buffett Plays "Fins"

Jimmy Buffett - Songs From St. Somewhere - Book
Now more than 30 albums in, Jimmy Buffett's Songs from St. Somewhere returns to the familiar theme of his music---island life! This guitar tab folio contains transcriptions from all the songs on this chart-topping new album. Titles: Something 'Bout a Boat * Einstein Was a Surfer * Earl's Dead---Cadillac for Sale * Too Drunk to Karaoke * Serpentine * Useless but Important Information * I Want to Go Back to Cartagena * Soulfully * Rue de La Guitare * I'm No Russian * Tides * The Rocket That Grandpa Rode * I Wave Bye Bye * Colour of the Sun * Oldest Surfer on The Beach".
Notation, tab and lyrics.......................................................Price - $19.95

Jimmy Buffett Plays "Something 'Bout A Boat"

Jazz Guitar Chords & Arpeggio Patterns - Stacy McKee - This unique book includes 300 jazz guitar chord formations and matching single note arpeggio patterns in a quick reference format that no one has ever done before! Cross indexing makes this manual extremely easy to use and regardless of what style of music you play, we know you will find this to be a valuable, "must have" addition to your library. Stacy McKee was the featured guitarist with "Les Brown and The Band Of Renown" and for a limited time only, we will include an exclusive copy of his book FREE with your first order!
==> Click here to see the Stacy McKee Chord Melody Solo Collection <==

Wikipedia article on Jimmy Buffett
Wikipedia article on rock guitar

Please get in touch with us personally if you have any questions.
Just call 1-843-838-2657 for help or to place your order.

You can easily place your order by calling 1-843-838-2657 now!
OR click on this link to use our Secure Order Form All orders are backed by
our "exclusive" 30-Day No-Risk Guarantee!

See Our Guarantee!