Steve Dawson Guitar Tab Books, Instruction DVDs, Solos, Licks, Arrangements, Video Lessons
*FREE BOOK - "Jazz Guitar Chords & Arpeggio Patterns" by Stacy McKee (with 1st order)*
..................................................Chord Melody Guitar Music.......................................................
Easy Order Line 1-843-838-2657 Email - Steven@chordmelody.com
Acoustic Guitar Books/DVDs..........Classical Guitar Books/DVDs.............Lick Library Guitar DVDs
Beginner's Guitar Books/DVDs.......Country Guitar Books/DVDs..............Play Along Guitar Books/DVDs
Blues Guitar Books/DVDs................Flamenco Guitar Books/DVDs............Religious Guitar Books/DVDs
Brazilian Guitar Books/DVDs..........Jazz Guitar Course Books/DVDs........Robert Conti Guitar Books/DVDs
Celtic Guitar Books/DVDs................Jazz Guitar Books/DVDs (A-K)..........Rock Guitar Books/DVDs
Christian Guitar Books/DVDs..........Jazz Guitar Books/DVDs (L-Z)...........Spanish Guitar Books/DVDs
Secure Order Form
*Click Here For Featured DVDs Of The Week On Sale Now!!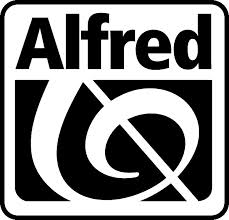 Chord Melody's New DVD Digital Download Service!
Now you can download over 4,000 DVDs instantly!

New Digital Download Service For Individual Guitar Tabs!
Now you can download guitar tab for individual songs instantly!



Our New Selection Of DVD Digital Downloads By True Fire!
Now you can download thousands of DVDs by True Fire instantly!

==> Click Here To Search By Artist Name or Band Name <==

Need Help Choosing The Right Guitar Book or Video? Peabody Conservatory
trained guitarist Steven Herron is available to answer questions and make recommendations
that will help you become a better guitarist! Just call 1-843-838-2657 now!!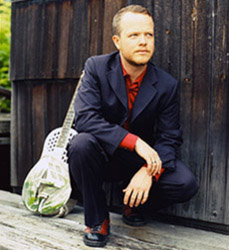 Steve Dawson
Multi-instrumentalist, producer and multi-award winner Steve Dawson has evolved into a musical chameleon, whether appearing with his group Zubot and Dawson, the avant-folk quartet The Great Uncles of the Revolution, blues legend Jim Byrnes, performing his own solo shows, or producing acclaimed albums in the studio.

On stages ranging from Dobro Fest in Slovakia to the renowned Monterey Jazz Festival and almost every major music festival in Canada, Steve is constantly striving for unique sounds and approaches to acoustic music. His instrumental abilities have landed him on stages with artists as diverse as Bob Brozman, Gil Scott-Heron, John Lee Hooker, Oregon, David Lindley, Long John Baldry, and Justin Rutledge to name just a few.

When the renowned guitarist/songwriter Kelly Joe Phelps put down the slide guitar to focus on songwriting a few years ago, he called on Steve to play the slide parts for the album "Slingshot Professionals", as well as to produce his latest release "Tunesmith Retrofit" (Rounder Records). Steve's arsenal of instruments always grows, but includes all kinds of guitars, banjo, ukulele, Weissenborn Hawaiian guitar, dobro, lap steel, and most recently the pedal steel, for which he received a Canada Council grant last year to study with the legendary Greg Leisz.
Steve is known as an innovative and experimental engineer, an award winning producer and an in-demand musician. Steve has worked closely in the studio with renowned producers Lee Townsend, Mike Plotnikoff, and David Travers- Smith, among others, and his solo production talents have resulted in recent successes for Zubot and Dawson, and Juno Awards for Jim Byrnes and Jenny Whiteley. His studio work as a musician adds up to over 50 albums. Steve Dawson released 2 new albums of his work in 2008; "Waiting For The Lights To Come Up" and the all-instrumental "Telescope".
Steve Dawson - Hawaiian Lap Style Slide Guitar - DVD
In this DVD Steve Dawson introduces you to his unique and exciting style of contemporary Hawaiian slide guitar! Learn 3 complete songs while also learning the basics of Hawaiian style slide in this easy to understand lesson for the intermediate player. In this lesson, Steve focuses on teaching Hawaiian lap style techniques in G tuning. Songs taught include: "Akaka Falls, The Red Sand Serenade, Hard to Get Gerdie". Techniques Steve talks about include: tuning (open G with low D), string gauges, guitar set up, right and left hand basic techniques, slanting the bar (harmonized scale), the 6th harmony, the hula pick, false harmonics and much more! While learning 3 new songs, you will also pick up on many important tricks and techniques that will have you sounding like an authentic Hawaiian style slide player in no time. Take a lesson from one of Canada's most in-demand session players & discover the fun and beauty of Hawaiian Slide guitar!
(108 min)...............................................................................Price - $29.95
Steve Dawson Plays "Driver's Wheel"
Steve Dawson - Getting Into Slide Guitar - Book and Online Audio
Getting Into Slide Guitar covers slide for acoustic or electric guitar and focuses on open-G tuning. This book explains the concepts of technique, basic theory, improvising, harmonic and melodic concepts, and provides many essential examples. Most of the context for the book is blues-based, but the ideas and examples are applicable to all styles!
Notation and tab..................................................................Price - $19.95
Click To Hear Audio Samples
Steve Dawson Plays "The Vancouver Sun"
Jazz Guitar Chords & Arpeggio Patterns - Stacy McKee - This unique book includes 300 jazz guitar chord formations and matching single note arpeggio patterns in a quick reference format that no one has ever done before! Cross indexing makes this manual extremely easy to use and regardless of what style of music you play, we know you will find this to be a valuable, "must have" addition to your library. Stacy McKee was the featured guitarist with "Les Brown and The Band Of Renown" and for a limited time only, we will include an exclusive copy of his book FREE with your first order!
==> Click here to see the Stacy McKee Chord Melody Solo Collection <==
Wikipedia article on Steve Dawson
Wikipedia article on slide guitar
Please get in touch with us personally if you have any questions.
Just call 1-843-838-2657 for help or to place your order.
You can easily place your order by calling 1-843-838-2657 now!
OR click on this link to use our Secure Order Form All orders are backed by
our "exclusive" 30-Day No-Risk Guarantee! See Our Guarantee!