Kelly Joe Phelps Guitar Tab Books, Instruction DVDs, Solos, Arrangements, Video Lessons
*FREE BOOK - "Jazz Guitar Chords & Arpeggio Patterns" by Stacy McKee (with 1st order)*
..................................................Chord Melody Guitar Music.......................................................
Easy Order Line 1-843-838-2657 Email - Steven@chordmelody.com
Acoustic Guitar Books/DVDs..........Classical Guitar Books/DVDs.............Lick Library Guitar DVDs
Beginner's Guitar Books/DVDs.......Country Guitar Books/DVDs..............Play Along Guitar Books/DVDs
Blues Guitar Books/DVDs................Flamenco Guitar Books/DVDs............Religious Guitar Books/DVDs
Brazilian Guitar Books/DVDs..........Jazz Guitar Course Books/DVDs........Robert Conti Guitar Books/DVDs
Celtic Guitar Books/DVDs................Jazz Guitar Books/DVDs (A-K)..........Rock Guitar Books/DVDs
Christian Guitar Books/DVDs..........Jazz Guitar Books/DVDs (L-Z)...........Spanish Guitar Books/DVDs
Secure Order Form
*Click Here For Featured DVDs Of The Week On Sale Now!!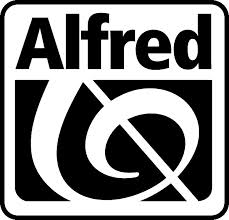 Chord Melody's New DVD Digital Download Service!
Now you can download over 4,000 DVDs instantly!

New Digital Download Service For Individual Guitar Tabs!
Now you can download guitar tab for individual songs instantly!

Our New Selection Of DVD Digital Downloads By True Fire!
Now you can download thousands of DVDs by True Fire instantly!
==> Click Here To Search By Artist Name or Band Name <==
Need Help Choosing The Right Guitar Book or Video? Peabody Conservatory
trained guitarist Steven Herron is available to answer questions and make recommendations
that will help you become a better guitarist! Just call 1-843-838-2657 now!!

Kelly Joe Phelps' soulful singing and startling guitar technique have helped create an ever-growing fan base and rave reviews in publications as diverse as Billboard, Blues Wire, Downbeat and People. After cutting three ground-breaking records of guitar and voice blues that earned him a reputation as one of the best living slide guitarists and won high praise from Steve Earle, Bill Frisell and U2's The Edge, among many others, Kelly Joe put aside his slide in favor of straight fingerpicking for his most recent Rykodisc CD, "Sky Like A Broken Clock."
This was also his first recording in a band setting, recorded with bassist Larry Taylor (TomWaits) and drummer Billy Conway (Morphine). Kelly Joe has taught guitar both privately as well as college level and is a patient, articulate instructor who passes along invaluable information based on his years of experience.
Kelly Joe Phelps - The Fingerpicking Guitar Of Kelly Joe Phelps - DVD
Kelly Joe Phelps explores the fingerpicking technique that has helped make him one of the most powerful and compelling performers on today's acoustic music scene. He has chosen six of his most popular pieces to demonstrate how he builds fingerpicking arrangements and improvisations to communicate his unique musical vision. He takes apart the straightforward fingerpicking song "Tommy" and the Delta-style blues tune "Sally Ruvy" both in standard tuning. He then shows you how you can "change the strings to whatever you want and find musical magic "teaching "Capman Bootman, River Ray Jimmy, Beggar's Oil" in various alternate tunings. You'll learn how to improvise melodically and create rich chord voicings for these songs in each of the tunings. There is also an in-depth look at the gospel song "I Am the Light of This World" in open G.
(95 min) Printable Tab Booklet............................................Price - $29.95
Also Available For Instant Download - Click Here Now!
Kelly Joe Phelps - The Slide Guitar Of Kelly Joe Phelps - DVD
Using his bar and alternate-thumb fingerpicking with amazing technical proficiency, Kelly Joe Phelps creates a free, improvisational style that amazes listeners and defies easy categorization. Aside from his prodigious skills, Kelly Joe is a patient and articulate instructor, providing numerous insights into his musical craft. On this video, he gives detailed instruction in bar technique, string muting, use of the capo, fingerpicking style and how to find scale and chord patterns in open D Tuning. His exploration of improvised solos, using a combination of open and barred strings, will help you create expressive melody lines and evocative harmonies, and turn your songs into vehicles through which you can express your own ideas and emotions. This lesson includes detailed analyses of Kelly Joe's guitar arrangements to the traditional gospel song "When The Roll is Called Up Yonder", his original minor-key blues "Black Crow Keeps Flying" and the classic Leadbelly song "Irene Goodnight".
(80 min) Printable Tab Booklet............................................Price - $29.95
Also Available For Instant Download - Click Here Now!
Jazz Guitar Chords & Arpeggio Patterns - Stacy McKee - This unique book includes 300 jazz guitar chord formations and matching single note arpeggio patterns in a quick reference format that no one has ever done before! Cross indexing makes this manual extremely easy to use and regardless of what style of music you play, we know you will find this to be a valuable, "must have" addition to your library. Stacy McKee was the featured guitarist with "Les Brown and The Band Of Renown" and for a limited time only, we will include an exclusive copy of his book FREE with your first order!
==> Click here to see the Stacy McKee Chord Melody Solo Collection <==
Wikipedia article on Kelly Joe Phelps
Wikipedia article on slide guitar
Please get in touch with us personally if you have any questions.
Just call 1-843-838-2657 for help or to place your order.
You can easily place your order by calling 1-843-838-2657 now!
OR click on this link to use our Secure Order Form All orders are backed by
our "exclusive" 30-Day No-Risk Guarantee! See Our Guarantee!