Phil Keaggy Guitar Tab Books, Instruction DVDs, Solos, Arrangements, Video Lessons
*FREE BOOK - "Jazz Guitar Chords & Arpeggio Patterns" by Stacy McKee (with 1st order)*
..................................................Chord Melody Guitar Music.......................................................
Easy Order Line 1-843-838-2657 Email - Steven@chordmelody.com
Acoustic Guitar Books/DVDs..........Classical Guitar Books/DVDs.............Lick Library Guitar DVDs
Beginner's Guitar Books/DVDs.......Country Guitar Books/DVDs..............Play Along Guitar Books/DVDs
Blues Guitar Books/DVDs................Flamenco Guitar Books/DVDs............Religious Guitar Books/DVDs
Brazilian Guitar Books/DVDs..........Jazz Guitar Course Books/DVDs........Robert Conti Guitar Books/DVDs
Celtic Guitar Books/DVDs................Jazz Guitar Books/DVDs (A-K)..........Rock Guitar Books/DVDs
Christian Guitar Books/DVDs..........Jazz Guitar Books/DVDs (L-Z)...........Spanish Guitar Books/DVDs
Secure Order Form
*Click Here For Featured DVDs Of The Week On Sale Now!!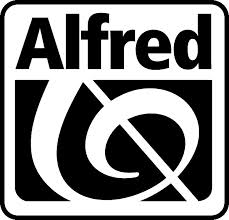 Chord Melody's New DVD Digital Download Service!
Now you can download over 4,000 DVDs instantly!

New Digital Download Service For Individual Guitar Tabs!
Now you can download guitar tab for individual songs instantly!



Our New Selection Of DVD Digital Downloads By True Fire!
Now you can download thousands of DVDs by True Fire instantly!

==> Click Here To Search By Artist Name or Band Name <==

Need Help Choosing The Right Guitar Book or Video? Peabody Conservatory
trained guitarist Steven Herron is available to answer questions and make recommendations
that will help you become a better guitarist! Just call 1-843-838-2657 now!!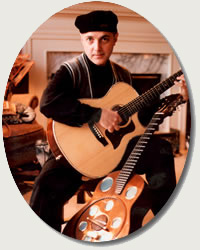 Phil Keaggy
Phil Keaggy's musical career started when he was in high school in the late '60s. At 18, Phil and two friends formed a rock and roll trio called Glass Harp. The band's trademark was the extended solos and improvisations which they worked into their songs. During the early days of that band Phil's life was at best unstable.

For almost a year during his teens, he lived away from home with friends and relatives. With the success of Glass Harp, Phil and another band member finished their high school education via correspondence courses so the band could tour more frequently.

A shaping event in Phil's life came in 1970 when his mother died and Phil turned to Christianity. After this, the band stayed together long enough to play Carnegie Hall but disbanded shortly after. Keaggy married and moved to California where he joined the Christian band Love Swing. That connection led him to relocate again, this time to upstate New York and a Christian community called Love Inn.

Since that time, Phil has gone on to record over eighteen albums of Christian inspired music. Keaggy's 1991 release Find Me in the Fields earned a Grammy nomination, while his 1988 Wind and the Wheat won "Instrumental Album of the Year" from the Gospel Music Association. Musician Magazine listed Keaggy among their top 100 guitarists.
Phil Keaggy - In Concert - DVD
An Evening of Solo Acoustic Guitar. For the first time on DVD, the acoustic guitar stylings and songs of the legendary guitarist, Phil Keaggy, live in concert. Recorded in the fall of 2001, this concert was both an uplifting and moving experience delivered through Phil's unique multi-layered approach to performing on acoustic guitar. Pieces include: "Strong Tower, Shades Of Green, Salvation Army Band, What A Day, Your Love Broke Through, John The Revelator, Let Everything Else Go, Olivia, You Have My Heart, Maker Of The Universe, Morning Light, True Believers, Spend My Life With You". Also included on this DVD is an audio commentary recorded by Phil Keaggy and Brian Persall. It's like having Phil in your living room while watching him play! Just switch between audio streams from your DVD remote to experience another level of enjoyment!
(116 min)...............................................................................Price - $24.95
Phil Keaggy Plays "Shades Of Green"
Phil Keaggy - The Best Of Phil Keaggy - Book
Multi-Dove winner and Grammy nominee Phil Keaggy is one of the world's finest guitarists! Here are note for note transcriptions of 15 of his best songs: "Arrow, Cajon Pass, County Down, Doin' Nothin, Fare Thee Well, In Memorium, Legacy, Let Everything Else Go, March Of The Clouds, Metamorphosis, Nellie's Tune, Pilgrim's Flight, Salvation Army Band, Shades Of Green, What A Day".
Notation and tab..................................................................Price - $24.95
Phil Keaggy Plays "Salvation Army Band"
Guitarists who like Phil Keaggy also like:
The Chet Atkins Solo Guitar Collection
Jazz Guitar Chords & Arpeggio Patterns - Stacy McKee - This unique book includes 300 jazz guitar chord formations and matching single note arpeggio patterns in a quick reference format that no one has ever done before! Cross indexing makes this manual extremely easy to use and regardless of what style of music you play, we know you will find this to be a valuable, "must have" addition to your library. Stacy McKee was the featured guitarist with "Les Brown and The Band Of Renown" and for a limited time only, we will include an exclusive copy of his book FREE with your first order!
==> Click here to see the Stacy McKee Chord Melody Solo Collection <==
Wikipedia article on Phil Keaggy
Wikipedia article on acoustic guitar
Please get in touch with us personally if you have any questions.
Just call 1-843-838-2657 for help or to place your order.
You can easily place your order by calling 1-843-838-2657 now!
OR click on this link to use our Secure Order Form All orders are backed by
our "exclusive" 30-Day No-Risk Guarantee!
See
Our Guarantee!