Paul Gilbert Guitar Tab Books, Instruction DVDs, Solos, Licks, Arrangements, Video Lessons
*FREE BOOK - "Jazz Guitar Chords & Arpeggio Patterns" by Stacy McKee (with 1st order)*
..................................................Chord Melody Guitar Music.......................................................
Easy Order Line 1-843-838-2657 Email - Steven@chordmelody.com
Acoustic Guitar Books/DVDs..........Classical Guitar Books/DVDs.............Lick Library Guitar DVDs
Beginner's Guitar Books/DVDs.......Country Guitar Books/DVDs..............Play Along Guitar Books/DVDs
Blues Guitar Books/DVDs................Flamenco Guitar Books/DVDs............Religious Guitar Books/DVDs
Brazilian Guitar Books/DVDs..........Jazz Guitar Course Books/DVDs........Robert Conti Guitar Books/DVDs
Celtic Guitar Books/DVDs................Jazz Guitar Books/DVDs (A-K)..........Rock Guitar Books/DVDs
Christian Guitar Books/DVDs..........Jazz Guitar Books/DVDs (L-Z)...........Spanish Guitar Books/DVDs
Secure Order Form
*Click Here For Featured DVDs Of The Week On Sale Now!!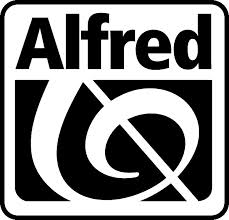 Chord Melody's New DVD Digital Download Service!
Now you can download over 4,000 DVDs instantly!

New Digital Download Service For Individual Guitar Tabs!
Now you can download guitar tab for individual songs instantly!



Our New Selection Of DVD Digital Downloads By True Fire!
Now you can download thousands of DVDs by True Fire instantly!

==> Click Here To Search By Artist Name or Band Name <==

Need Help Choosing The Right Guitar Book or Video? Peabody Conservatory
trained guitarist Steven Herron is available to answer questions and make recommendations
that will help you become a better guitarist! Just call 1-843-838-2657 now!!

Paul Gilbert - Guitar Quick Licks: Technical Shredding - DVD
Technical Shredding in A harmonic minor. Learn killer rock guitar licks in the style of Paul Gilbert, technical shredding virtuoso! Also includes a rock guitar jam track. Lessons by Andy James. Each DVD in the Quick Licks series includes an arsenal of guitar licks in the style of your chosen artist to add to your repertoire, plus backing tracks to practice your new licks and techniques with.
(91 min)...................................................................................Price - $19.95

Andy James - Shred Guitar In 6 Weeks - 6 DVD Set
Welcome to the "Shred Guitar in 6 Weeks" guitar course! This course is designed to focus your practice towards realistic goals achievable in six weeks. Each week provides you with techniques, concepts and licks to help you play and understand rock and metal soloing at a manageable pace. Three licks in the style of a featured artist are taught each week to help you towards playing in real musical situations and develop an ear for the differences between players. If you have been frustrated or intimidated by other educational material then this course is for you! You will see the improvement as you work through each week. Practice can sometimes be difficult with the player often being unsure which material to work on. With the "Shred Guitar in 6 Weeks" course the material is presented to you in easy to absorb sections which progress in a sensible logical order. Each DVD also includes a killer rock metal guitar jam track. Stick with this course and I guarantee you will improve!
Week two includes Paul Gilbert: Pentatonic scale in the second position, blues scale in the second position, pentatonic and blues scale sequences, alternate picking, and three important licks in the style of Paul Gilbert. Includes killer rock jam trax!
(60 min)...................................................................................Price - $18.95


Click here to see the entire Shred Guitar 6 DVD Set

Paul Gilbert - Get Out Of My Yard - DVD
Hot off his latest tour with G3 featuring Joe Satriani and John Petrucci, Paul Gilbert presents his amazing, new DVD containing over two hours of personal guitar instruction and live performances from the world's most insane shred guitarist! Thought by many to be one of the "top ten" fastest guitarists in the world today, Paul teaches lots of new techno-terror licks on this DVD while showing you up-close how he actually plays his dazzling sweep picking, alternate picking and string skipping sequences. This latest instructional DVD from the guitarist who put Racer X and Mr. Big on the map is a "must have" for any guitarist wanting to develop monster chops and incredible speed!
(134 min) Printable Tab Booklet...........................................Price - $29.95
Also Available For Instant Download - Click Here Now!

Paul Gilbert Plays "Snortin' Whiskey Drinkin' Cocaine"

Paul Gilbert - Intense Rock Complete - DVD
"Intense Rock Complete DVD takes you step by step through the techniques that will enable you to play "terrifying licks"! In this exciting DVD lesson Paul Gilbert teaches you his personal exercises and sequences for incredibly fast and clean alternate picking, 3 note-per-string scales, sweep picking and string skipping. Paul also shows you (using on screen tablature) his favorite position shifting licks, hammer-on and pull-off ideas, left-right hand synchronization, legato and sequenced arpeggios. He also explains step-by-step how to approach "unteachable" skills such as phrasing, dynamics, improvisation and "feel". Of course, no Paul Gilbert video would be complete without a healthy dose of techno-terror licks. So grab a guitar, turn on the DVD player, and watch if you dare!
(120 min) Printable Tab Booklet...........................................Price - $29.95
Also Available For Instant Download - Click Here Now!

Paul Gilbert Plays "Got My Mojo Workin'"

Paul Gilbert - Silence Followed By A Deafening Roar - DVD
Go behind the scenes with shred pioneer Paul Gilbert! Enter Paul's world of intense guitar techniques and innovative musicality as he explains the details of the album "Silence Followed by a Deafening Roar". This DVD includes special sections on arpeggios, picking, phrasing, legato techniques, a shred annex of Paul's favorite and fastest new licks, rare concert footage, backing tracks, and TAB! It's inspiration from a true guitar virtuoso and guru!
(120 min) Printable Tab Booklet...........................................Price - $29.95
Also Available For Instant Download - Click Here Now!


Paul Gilbert Plays "You Don't Remember I'll Never Forget"

Paul Gilbert - Terrifying Guitar Trip - DVD
This DVD takes you from the studio to the stage, with lots of thoroughly explained guitar music in between. Paul gives advice for beginners as well as plenty of challenging licks for intermediate and advanced players. If you want to learn to play with intensity, speed and finesse, without getting bored, grab your guitar and journey with Paul on this "Terrifying Guitar Trip!".
(75 min) Printable Tab Booklet.............................................Price - $29.95
Also Available For Instant Download - Click Here Now!

Paul Gilbert Plays "Solo Guitar Shred"

Paul Gilbert - Ultimate Rock Play Along Guitar Trax - Book and CD
This book was conceived to provide the aspiring guitarist with the opportunity to play along with some of the finest guitarists in the world. The combination of a live rhythm section made up of Musicians Institute staff artists and demo solos recorded by GIT specialists such as Nick Nolan, Paul Hanson, and Paul Gilbert make this the most exciting, authentic and useful play-along series ever created. The accompanying book contains both an analysis of each progression and a transcription of each demonstration solo. Fingerings for some practical scales are diagrammed and located nearby for easy access.
Notation and tab....................................................................Price - $19.95
Click To Hear Audio Samples

Paul Gilbert "Blues Versus Metal"

Jazz Guitar Chords & Arpeggio Patterns - Stacy McKee - This unique book includes 300 jazz guitar chord formations and matching single note arpeggio patterns in a quick reference format that no one has ever done before! Cross indexing makes this manual extremely easy to use and regardless of what style of music you play, we know you will find this to be a valuable, "must have" addition to your library. Stacy McKee was the featured guitarist with "Les Brown and The Band Of Renown" and for a limited time only, we will include an exclusive copy of his book FREE with your first order!
==> Click here to see the Stacy McKee Chord Melody Solo Collection <==

Wikipedia article on Paul Gilbert
Wikipedia article on shred guitar

Please get in touch with us personally if you have any questions.
Just call 1-843-838-2657 for help or to place your order.

You can easily place your order by calling 1-843-838-2657 now!
OR click on this link to use our Secure Order Form All orders are backed by
our "exclusive" 30-Day No-Risk Guarantee!

See Our Guarantee!