Newly Released Guitar Tab Books & Instructional DVDs
*FREE BOOK - "Jazz Guitar Chords & Arpeggio Patterns" by Stacy McKee (with 1st order)*
..................................................Chord Melody Guitar Music.......................................................
Easy Order Line 1-843-838-2657 Email - Steven@chordmelody.com
Acoustic Guitar Books/DVDs..........Classical Guitar Books/DVDs.............Lick Library Guitar DVDs
Beginner's Guitar Books/DVDs.......Country Guitar Books/DVDs..............Play Along Guitar Books/DVDs
Blues Guitar Books/DVDs................Flamenco Guitar Books/DVDs...........Religious Guitar Books/DVDs
Brazilian Guitar Books/DVDs..........Jazz Guitar Course Books/DVDs.......Robert Conti Guitar Books/DVDs
Celtic Guitar Books/DVDs................Jazz Guitar Books/DVDs (A-K)..........Rock Guitar Books/DVDs
Christian Guitar Books/DVDs..........Jazz Guitar Books/DVDs (L-Z)...........Spanish Guitar Books/DVDs
Secure Order Form

*Click Here For Featured DVDs Of The Week On Sale Now!!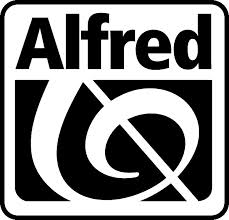 Chord Melody's New DVD Digital Download Service!
Now you can download over 4,000 DVDs instantly!

New Digital Download Service For Individual Guitar Tabs!
Now you can download guitar tab for individual songs instantly!



Our New Selection Of DVD Digital Downloads By True Fire!
Now you can download thousands of DVDs by True Fire instantly!

==> Click Here To Search By Artist Name or Band Name <==

Need Help Choosing The Right Guitar Book or Video? Peabody Conservatory
trained guitarist Steven Herron is available to answer questions and make recommendations
that will help you become a better guitarist! Just call 1-843-838-2657 now!!

Alberto Lombardi - Hot Licks For The Acoustic Guitarist - 2 DVD Set
Exercises And Creative Tips For The Acoustic Guitarist. In this double DVD lesson Alberto Lombardi explores his approach to lick techniques on the acoustic guitar. Alberto has been an electric guitarist for most of his life. He had to adapt the things he does on electric to the acoustic guitar. He had to learn how to incorporate these techniques to his fingerpicking arrangements. Obviously the biggest challenge was doing alternate picking with a thumbpick and not a flatpick. Alberto also found that hammer-ons and pull-offs needed a bit more strength, as the strings on his acoustic were heavier than his electric guitar. His approach and method has been almost exclusively the "rock approach" that uses repetitive patterns and then combines them - as opposed to the jazz way that studies entire phrases over changes. The purpose of this lesson is to help you build a collection of patterns and ideas that you can use to develop a basis for further expansion and personal adaptation. You will study: Legatos * Alternate picking with the thumbpick * Hybrid picking * Harmonics - natural and artificial * Finger strengthening exercises * Lots of incredible Hot Licks!
(160 min) Printable Tab Booklet.........................................Price - $39.95
Click to see all of our Alberto Lombardi tab books & DVDs

Steven Crowell - Mastering The Matrix - Book, CD & DVD
The Jazz Guitar Expressway Vol 3. This fascinating book - the 9th in "The Jazz Science Series" - opens a missing musical dimension showing the tightly woven array of sounds and fretboard shapes at the heart or "hub" of jazz guitar improvisation. The Matrix is a "standalone" book or it can also be used as part of "The Jazz Science Series". On the DVD, Steven Crowell takes you through the entire book playing each exercise and then explaining the theory behind it. The Matrix contains many new, challenging, and even magical ideas. At the same time, it brings the entire "Jazz Science Series" into sharper-than-ever focus. Master The Matrix and you will discover a new sense of freedom that few guitarists ever experience. The "Solos" section brings everything to an exciting conclusion by applying Matrix concepts to popular jazz standards like: "Autumn Leaves, Satin Doll, and Melodic Blues In G". The CD contains all of the solos played as written and play-along rhythm practice tracks!
Notation and tab..................................................................Price - $39.95
Click to see all of our Steven Crowell tab books & DVDs

Pierre Bensusan - The Guitar Collection - Book
The comprehensive dual language (English & French) edition features several music transcriptions with guitar tab from Bensusan's Azwan album and other performance pieces, as well as intermediate to advanced level instruction and technique on topics including: DADGAD tuning; positions; fingerings; modes, scales and chords; harmonics; practicing techniques; equipment; and more! This beautiful 2-color folio features many photos as well. Solos include: "Abeilles, Azwan, Balkangeles, Chant De Nuit, Corps Vaudou, Dia Libre, Fils De La Rose, If Only You Knew, L'alchimiste, Manitowoc, Optimystical, Portnoo, Return To Ireland, Silent Passenger, So Long Michael, Wee Dander, Without You, Wu Wei"
Notation and tab..................................................................Price - $39.95
Click to see all of our Pierre Bensusan tab books & DVDs

Merle Travis - The Folk Songs Of Merle Travis - DVD
In this lesson, taught by Jim Ohlschmidt, we will learn some of the folk songs Merle Travis wrote and performed, beginning with his seminal "Folk Songs Of The Hills" recordings from 1946. Unlike the rigors of learning Travis instrumentals such as "Cannonball Rag," the accompaniments Merle played on such gems as "Dark As A Dungeon" and "I Am A Pilgrim" are easier to grasp and are an excellent introduction to his famous technique. All the hallmarks of real Travis picking are covered, including using a thumbpick, the Travis bass rhythm, and the system of chord shapes he used to facilitate his incredible sound. A brief history of his folk recordings accompanies this lesson. Each tune is taught phrase by phrase and played slowly on a split-screen. A detailed tab/music booklet is included as a PDF file on the DVD. As well, original footage of Merle Travis playing some of the tunes taught is included. Titles include: "Dark As A Dungeon, I Am A Pilgrim, Barbara Allen, Black Gold, Jordan Am A Hard Road To Travel, That's All, Midnight Special, and This World Is Not My Home."
(118 min) Printable Tab Booklet.........................................Price - $29.95
Click to see all of our Merle Travis tab books & DVDs

Sean McGowan - Fingerstyle Jazz Guitar Solos - Book and Online Audio
A dozen jazz classics have been expertly arranged by renowned fingerstyle jazz guitarist Sean McGowan for solo guitar in standard notation and tab. Sean also recorded full demonstration tracks and wrote performance notes for each song in this collection. Songs include: "All Blues * Confirmation * Get Me To The Church On Time * I'm Old Fashioned * My Romance * On The Street Where You Live * Polka Dots And Moonbeams * Prelude To A Kiss * Ruby My Dear * Stolen Moments * There Will Never Be Another You * Where or When".
Notation and tab..................................................................Price - $19.95
Click to see all of our Sean McGowan tab books & DVDs

Fingerpicking Guitar Bible - Book
Includes: "America, Desperate Man Blues" -John Fahey, "Anji" -Paul Simon, "Avalon Blues" -Mississippi John Hurt, "Blackbird, Julia" -The Beatles, "The Boxer" -Simon & Garfunkel, "Cascade, Mister Sandman" -Chet Atkins, "Causeway" -Alex De Grassi, "Cavatina" -John Williams, "Classical Gas" -Mason Williams, "The Claw" -Jerry Reed, "Cross Road Blues (Crossroads)" -Robert Johnson, "De Trilport A Fublaines" -Pierre Bensusan, "Dee" -Randy Rhoads, "Deep River Blues" -Doc Watson, "Drifting" -Andy McKee, "Dust In The Wind" -Kansas, "Hard Time Killing Floor Blues" -Chris Thomas King, "Helplessly Hoping" -Crosby, Stills & Nash, "Jack Fig, Morning Is The Long Way Home, Watermelon" -Leo Kottke, "Layover" -Michael Hedges, "Lewis & Clark" -Tommy Emmanuel, "Little Martha" -Allman Brothers Band, "Song For George" -Eric Johnson, "Tears In Heaven" -Eric Clapton, "Time In A Bottle" -Jim Croce. All guitar parts transcribed note-for-note from the original recordings.
Notation, tab and lyrics.......................................................Price - $24.95
Click to see all of our Guitar Bible tab books & DVDs

Jamie Findlay - Christmas Songs For Solo Jazz Guitar - Book and Online Audio
The 15 holiday songs in this book are carefully written for the solo jazz guitarist. Each solo guitar piece combines melody and harmony in one superb arrangement. Songs include: "Angels We Have Heard On High, Ave Maria Op. 52 No. 6, Away In A Manger, Dance Of The Sugar Plum Fairy Op. 71, The First Noel, Go Tell It On The Mountain, It Came Upon The Midnight Clear, Jolly Old St. Nicholas, Oh Christmas Tree, Oh Come All Ye Faithful, Oh Holy Night, Oh Little Town Of Bethlehem, Silent Night, We Three Kings Of Orient Are, What Child Is This (Greensleeves)".
Notation and tab...................................................................Price - $19.95
Click to see all of our Jamie Findlay tab books & DVDs

Bert Jansch - The Bert Jansch Songbook - Book
Features 24 songs by legendary singer/songwriter and guitarist Bert Jansch meticulously transcribed and annotated to detail every aspect of his groundbreaking style and technique. The result of years of extensive research by an international team of leading Jansch experts, this celebratory volume includes: guitar tab, standard notation, chord symbols, guitar chord boxes, melody line and complete lyrics for 24 songs spanning his entire career; extensive background notes and performance analysis for every song; a comprehensive introduction giving insight into Jansch's unique sound; album-by-album discography; exclusive color section with new photography showing Bert's guitars! Songs include: "Alice's Wonderland, Alman, Angie, Bird Song, Birthday Blues, Black Waterside, Blues Run The Game, Bright New Year, Chambertin, Crimson Moon, Curragh Of Kildaire, The First Time Ever I Saw Your Face, Fresh As A Sweet Sunday Morning, In The Bleak Midwinter, Is It Real, Joint Control, Moonshine, Needle Of Death, Orlando, Peregrinations, Reynardine, Running From Home, Soho, Strolling Down The Highway".
Notation and tab...................................................................Price - $24.95
Click to see all of our Bert Jansch tab books & DVDs

Steve Vai - Vaideology - Book
Basic Music Theory For Guitar Players. Experience must-know music knowledge and wisdom through the highly focused lens of legendary guitar virtuoso Steve Vai. This full-color instructional book written by Vai himself features in-depth discussions of the music theory fundamentals that every aspiring (and veteran) guitar player should know, packed with practical exercises, diagrams, tips, inspiring ideas and concepts, practice methods, and ways of looking at music that you may have never considered. Topics covered include: academic vs. experiential learning * reading and writing music * key signatures * chord scales * rhythm basics * guitar harmonics * modes * and much more! This beautiful book is full-color throughout and features artwork on every page by Vai!
Notation and tab...................................................................Price - $24.95
Click to see all of our Steve Vai tab books & DVDs

Jazz Guitar Chords & Arpeggio Patterns - Stacy McKee - This unique book includes 300 jazz guitar chord formations and matching single note arpeggio patterns in a quick reference format that no one has ever done before! Cross indexing makes this manual extremely easy to use and regardless of what style of music you play, we know you will find this to be a valuable, "must have" addition to your library. Stacy McKee was the featured guitarist with "Les Brown and The Band Of Renown" and for a limited time only, we will include an exclusive copy of his book FREE with your first order!
==> Click here to see the Stacy McKee Chord Melody Solo Collection <==

Wikipedia article on guitar music

Please get in touch with us personally if you have any questions.
Just call 1-843-838-2657 for help or to place your order.

You can easily place your order by calling 1-843-838-2657 now!
OR click on this link to use our Secure Order Form All orders are backed by
our "exclusive" 30-Day No-Risk Guarantee! See Our Guarantee!