Alberto Lombardi Guitar Tab Books, Instruction DVDs, Solos, Arrangements, Video Lessons
*FREE BOOK - "Jazz Guitar Chords & Arpeggio Patterns" by Stacy McKee (with 1st order)*
..................................................Chord Melody Guitar Music.......................................................
Easy Order Line 1-843-838-2657 Email - Steven@chordmelody.com
Acoustic Guitar Books/DVDs..........Classical Guitar Books/DVDs.............Lick Library Guitar DVDs
Beginner's Guitar Books/DVDs.......Country Guitar Books/DVDs..............Play Along Guitar Books/DVDs
Blues Guitar Books/DVDs................Flamenco Guitar Books/DVDs............Religious Guitar Books/DVDs
Brazilian Guitar Books/DVDs..........Jazz Guitar Course Books/DVDs........Robert Conti Guitar Books/DVDs
Celtic Guitar Books/DVDs................Jazz Guitar Books/DVDs (A-K)..........Rock Guitar Books/DVDs
Christian Guitar Books/DVDs..........Jazz Guitar Books/DVDs (L-Z)...........Spanish Guitar Books/DVDs
Secure Order Form
*Click Here For Featured DVDs Of The Week On Sale Now!!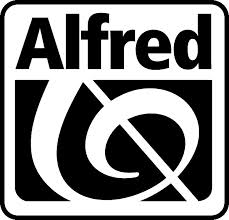 Chord Melody's New DVD Digital Download Service!
Now you can download over 4,000 DVDs instantly!

New Digital Download Service For Individual Guitar Tabs!
Now you can download guitar tab for individual songs instantly!



Our New Selection Of DVD Digital Downloads By True Fire!
Now you can download thousands of DVDs by True Fire instantly!

==> Click Here To Search By Artist Name or Band Name <==

Need Help Choosing The Right Guitar Book or Video? Peabody Conservatory
trained guitarist Steven Herron is available to answer questions and make recommendations
that will help you become a better guitarist! Just call 1-843-838-2657 now!!

Alberto Lombardi

After 25 years as a session guitarist and record producer, Alberto Lombardi fell in love with fingerstyle acoustic guitar. He has performed his arrangements both in Italy and abroad, from small clubs in New York City and London, to renowned guitar festivals held in Sarzana and Ferentino, Italy.

Alberto's arrangements are rooted in the style of the great Chet Atkins and Tommy Emmanuel but also influenced by the 1950's big band sound. His arrangements of American and Italian classics like "Georgia On My Mind" and "Volare" show the inventive harmonic movements from those great arrangers and composers of the times. Alberto also writes his own material, both fingerstyle instrumentals and as a singer/songwriter.

To date Alberto has released 2 albums as a singer-songwriter. As a session player he has toured and/or recorded with Chic's lead singers (N.J. Wright, L. Martin), Robbie Dupree, as well as Italian renowned artists Barbarossa, Berte, Groff, Di Cataldo, and countless others.

Alberto Lombardi - The Music Of Motown For The Fingerstyle Guitarist - 2 DVD Set
We all grew up with the sounds of Motown. In this double DVD lesson, Alberto Lombardi uses his fingerstyle talents to arrange four of Motown's greatest hits!

You Can't Hurry Love: What a happy uplifting song! The key is to get a good groove. An alternating bass reminiscent of Chet Atkins was perfect for most of the song. Alberto uses a tiny bit of percussion on the guitar to capture the original bass groove. Being an up-tempo tune, a few blues licks are added to give an electric guitar feel. Harmonics are introduced in the chorus to replicate the background vocals of The Supremes.

How Sweet It Is To Be Loved By You: This arrangement is based primarily on James Taylor's rendition of Marvin Gaye's original version. Alberto replicates Taylor's tenderness and subtleties of his voice with embellishments, slides, and legatos.

My Girl: This song has a killer guitar riff! You can't loose it in the arrangement. Alberto starts only with the riff and bass and then blends the riff with the bass part leaving room for the melodic vocals. As with all Motown vocal parts it's full of subtleties and the arrangement preserves these.

I Heard It Through The Grapevine: Marvin Gaye sang like an angel! Alberto captures this expressiveness, both using the same refined lines and also the rough sweetness of his attitude. Very close attention was focused on building a bass line that works very close to the original but appropriate for the "fingerstyle transformation" of the song. You've got to keep it snappy and grooving! Harmonics impersonate the breathy vocals of the female background singers while the bass keeps the groove riff going.
(200 min) Printable Tab Booklet...........................................Price - $39.95
Also Available For Instant Download - Click Here Now!

Alberto Lombardi - Fingerpicking Adventures - DVD
Here's what Alberto says about each arrangement in this amazing fingerstyle Masterclass DVD:

Georgia On My Mind is an amazing song! My version is strongly based on Ray Charles's recording. I have adapted his string intro as well as playing this at the end using natural harmonics. Georgia was originally released in 1930. It was a dance tune with lots of 'swing.' So I added rhythm to the verse and chorus using an alternating bass. I combine this technique with some blues/soul licks here and there. I play it in the key of G and modulate to Bm for the chorus.

Volare is one of the most evocative songs ever! The original Italian song talks about a dream where the singer paints himself blue and flies away. My arrangement echoes the era when Volare was first introduced. There are lots of harmonic movements that embellish the melody chord structure. I think the real goal of arranging this song was to keep it simple - yet exciting!

Blue Moon is a combination of Tommy Emmanuel's version and my own arrangement! I learned Tommy's version while I was already working on mine, so I made a blend. My intro uses the chord structure from the Ella Fitzgerald's recording and the Frank Sinatra Brass stabs. Plus for the verse I have my own chord movements. I borrowed Tommy's rhythmic ideas as these truly swing. The strength of this tune is the rhythm.

Tu Vuo Fa L'Americano is an Italian song from 1956. It was used in the film The Talented Mr. Ripley. Brian Setzer has even recorded a rock-a-billy version! I wanted my arrangement to be swinging, danceable, and no fiddling around with changing harmonies but instead finding the best way to have chords, melody, and rhythm work together as a song. I tried also to keep the clarinet/brass lines close to the original. I wanted a nice alternating bass for the rhythm combined with a walking bass line. Putting all the pieces together gives that swing-band sound!"
(170 min) Printable Tab Booklet...........................................Price - $29.95
Also Available For Instant Download - Click Here Now!

Alberto Lombardi - Hot Licks For The Acoustic Guitarist - 2 DVD Set
Exercises And Creative Tips For The Acoustic Guitarist. In this double DVD lesson Alberto Lombardi explores his approach to lick techniques on the acoustic guitar. Alberto has been an electric guitarist for most of his life. He had to adapt the things he does on electric to the acoustic guitar. He had to learn how to incorporate these techniques to his fingerpicking arrangements. Obviously the biggest challenge was doing alternate picking with a thumbpick and not a flatpick. Alberto also found that hammer-ons and pull-offs needed a bit more strength, as the strings on his acoustic were heavier than his electric guitar. His approach and method has been almost exclusively the "rock approach" that uses repetitive patterns and then combines them - as opposed to the jazz way that studies entire phrases over changes. The purpose of this lesson is to help you build a collection of patterns and ideas that you can use to develop a basis for further expansion and personal adaptation. You will study: Legatos * Alternate Picking With The Thumbpick * Hybrid Picking * Harmonics - Natural And Artificial * Finger Strengthening Exercises * Lots Of Incredible Hot Licks!
(160 min) Printable Tab Booklet...........................................Price - $39.95
Also Available For Instant Download - Click Here Now!

Alberto Lombardi - Hot Licks For The Electric Guitarist - DVD
In this lesson we will explore Alberto Lombardi's approach to single note techniques on the electric guitar. The electric guitar has always been Alberto's main instrument, despite his deep love for fingerstyle acoustic guitar. Growing up as a musician in the early 1990s, there was a lot of focus on technique but at the same time Alberto was fascinated by the players that used their instrument in a very musical way, i.e. with unusual picking and note choice solutions. He was oriented by "pure" techniques like speed with alternate picking or super fast tapping, but he also loved fast flying phrases that were at the same time flashy and musical. As in his "Hot Licks For The Acoustic Guitarist" lesson, the aim in this lesson is to collect patterns and ideas to build a vocabulary, strengthen the hands and open a path to further exploring. In this lesson we will explore and study: Legatos * Alternate Picking * Hybrid Picking * Sweep Picking * Bending Notes * Finger Strengthening Exercises * And Lots Of Hot Licks!
(118 min) Printable Tab Booklet...........................................Price - $29.95
Also Available For Instant Download - Click Here Now!

Jazz Guitar Chords & Arpeggio Patterns - Stacy McKee - This unique book includes 300 jazz guitar chord formations and matching single note arpeggio patterns in a quick reference format that no one has ever done before! Cross indexing makes this manual extremely easy to use and regardless of what style of music you play, we know you will find this to be a valuable, "must have" addition to your library. Stacy McKee was the featured guitarist with "Les Brown and The Band Of Renown" and for a limited time only, we will include an exclusive copy of his book FREE with your first order!
==> Click here to see the Stacy McKee Chord Melody Solo Collection <==

Wikipedia article on fingerstyle guitar
Wikipedia article on jazz guitar

Please get in touch with us personally if you have any questions.
Just call 1-843-838-2657 for help or to place your order.

You can easily place your order by calling 1-843-838-2657 now!
OR click on this link to use our Secure Order Form All orders are backed by
our "exclusive" 30-Day No-Risk Guarantee!

See Our Guarantee!