Lasse Johansson Guitar Tab Books, Instruction DVDs, Solos, Arrangements, Video Lessons
*FREE BOOK - "Jazz Guitar Chords & Arpeggio Patterns" by Stacy McKee (with 1st order)*
..................................................Chord Melody Guitar Music.......................................................
Easy Order Line 1-843-838-2657 Email - Steven@chordmelody.com
Acoustic Guitar Books/DVDs..........Classical Guitar Books/DVDs.............Lick Library Guitar DVDs
Beginner's Guitar Books/DVDs.......Country Guitar Books/DVDs..............Play Along Guitar Books/DVDs
Blues Guitar Books/DVDs................Flamenco Guitar Books/DVDs............Religious Guitar Books/DVDs
Brazilian Guitar Books/DVDs..........Jazz Guitar Course Books/DVDs........Robert Conti Guitar Books/DVDs
Celtic Guitar Books/DVDs................Jazz Guitar Books/DVDs (A-K)..........Rock Guitar Books/DVDs
Christian Guitar Books/DVDs..........Jazz Guitar Books/DVDs (L-Z)...........Spanish Guitar Books/DVDs
Secure Order Form
*Click Here For Featured DVDs Of The Week On Sale Now!!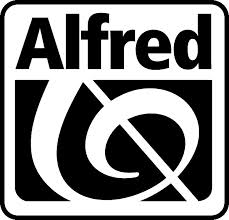 Chord Melody's New DVD Digital Download Service!
Now you can download over 4,000 DVDs instantly!

New Digital Download Service For Individual Guitar Tabs!
Now you can download guitar tab for individual songs instantly!



Our New Selection Of DVD Digital Downloads By True Fire!
Now you can download thousands of DVDs by True Fire instantly!

==> Click Here To Search By Artist Name or Band Name <==

Need Help Choosing The Right Guitar Book or Video? Peabody Conservatory
trained guitarist Steven Herron is available to answer questions and make recommendations
that will help you become a better guitarist! Just call 1-843-838-2657 now!!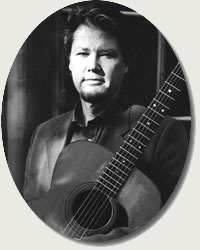 Lasse Johansson
Born in 1949 in Stockholm, Sweden, Lasse Johansson began playing the guitar in the mid 60s. His main early influences were Doc Watson and Merle Travis. Lasse recorded his first fingerpicking arrangement, Maple Leaf Rag, in 1969.

A meeting with Stefan Grossman in 1970 inspired Lasse to continue arranging classic ragtime pieces for the guitar and in 1974 he recorded his first album, March and Two Step consisting of ragtime guitar solos and particularly duets which defined his guitar style during this period.

March and Two Step was re-released on Kicking Mule Records and Lasse and duet partner Claes Palmqvist continued to record music derived from classic nineteenth century piano rags. King Porter Stomp (1980), an album featuring arrangements of Jelly Roll Morton's music was also issued as a book.
Lasse Johansson - Early Jazz For Fingerstyle Guitar - DVD
The ragtime and early jazz music pioneers during the first decades of the last century didn't know that the sounds they created would echo in the music that people loved for years to come. They started an American music tradition that is alive to this day. Many of the early jazz songs and of course classical ragtime often is played as piano music, with a steady left hand playing bass notes and chords together with the right hand playing a syncopated melody on top. This style of playing is very similar to the alternating bass style on the guitar. So these tunes easily lend themselves to a fingerstyle arrangement. With classical ragtime I approach arranging by transcribing the original piano sheet-music. The important thing is to find keys that suit the guitar and then decide what notes not to play since it is not technically possible to play all the notes in a piano score on the guitar. I like to play in keys that will give me the opportunity to use open strings in the bass while the melody moves up and down the neck. This is especially important since my aim is to make my arrangements not too difficult to play, so that the player can concentrate on the music instead of being too concerned with the technical aspects of his/her playing. The most important challenge though, is to make the tune sound like guitar music, not piano music played on the guitar. Songs include: "Ain't Misbehavin, Buddy Bolden Blues, Creole Belles - March & Two-Step, Dixie Jazz Band One-Step, Feeing My Way,Memphis Blues, Russian Rag".
(110 min) Printable Tab Booklet.........................................Price - $29.95
Also Available For Instant Download - Click Here Now!
Lasse Johansson Plays "Buddy Bolden Blues"
Lasse Johansson - Early Jazz For Fingerstyle Guitar - Book and Online Audio
Songs include: "Buddy Bolden Blues, Creoe Belles - March & Two Step, Memphis Blues, Dixie Jazz Band One-Step, Livery Stable Blues, Don't You Leave Me Here, Royal Garden Blues, Wild Cat Blues, Russian Rag, Jazz Me Blues, Muskrat Ramble, Tia Juana, Alligator Crawl, Feeling My Way, Little Rock Getaway, Ain't Misbehavin', Hong Kong Blues".
Notation and tab..................................................................Price - $24.95
Click To Hear Audio Samples
Lasse Johansson Plays "Wild Cat Blues"
Jazz Guitar Chords & Arpeggio Patterns - Stacy McKee - This unique book includes 300 jazz guitar chord formations and matching single note arpeggio patterns in a quick reference format that no one has ever done before! Cross indexing makes this manual extremely easy to use and regardless of what style of music you play, we know you will find this to be a valuable, "must have" addition to your library. Stacy McKee was the featured guitarist with "Les Brown and The Band Of Renown" and for a limited time only, we will include an exclusive copy of his book FREE with your first order!
==> Click here to see the Stacy McKee Chord Melody Solo Collection <==
Wikipedia article on fingerstyle guitar
Wikipedia article on jazz guitar
Please get in touch with us personally if you have any questions.
Just call 1-843-838-2657 for help or to place your order.
You can easily place your order by calling 1-843-838-2657 now!
OR click on this link to use our Secure Order Form All orders are backed by
our "exclusive" 30-Day No-Risk Guarantee!
See
Our Guarantee!