Ladd Smith Guitar Tab Books, Instruction DVDs, Solos, Licks, Arrangements, Video Lessons
*FREE BOOK - "Jazz Guitar Chords & Arpeggio Patterns" by Stacy McKee (with 1st order)*
..................................................Chord Melody Guitar Music.......................................................
Easy Order Line 1-843-838-2657 Email - Steven@chordmelody.com
Acoustic Guitar Books/DVDs..........Classical Guitar Books/DVDs.............Lick Library Guitar DVDs
Beginner's Guitar Books/DVDs.......Country Guitar Books/DVDs..............Play Along Guitar Books/DVDs
Blues Guitar Books/DVDs................Flamenco Guitar Books/DVDs............Religious Guitar Books/DVDs
Brazilian Guitar Books/DVDs..........Jazz Guitar Course Books/DVDs........Robert Conti Guitar Books/DVDs
Celtic Guitar Books/DVDs................Jazz Guitar Books/DVDs (A-K)..........Rock Guitar Books/DVDs
Christian Guitar Books/DVDs..........Jazz Guitar Books/DVDs (L-Z)...........Spanish Guitar Books/DVDs
Secure Order Form
*Click Here For Featured DVDs Of The Week On Sale Now!!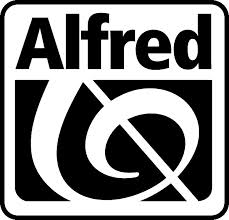 Chord Melody's New DVD Digital Download Service!
Now you can download over 4,000 DVDs instantly!

New Digital Download Service For Individual Guitar Tabs!
Now you can download guitar tab for individual songs instantly!



Our New Selection Of DVD Digital Downloads By True Fire!
Now you can download thousands of DVDs by True Fire instantly!

==> Click Here To Search By Artist Name or Band Name <==

Need Help Choosing The Right Guitar Book or Video? Peabody Conservatory
trained guitarist Steven Herron is available to answer questions and make recommendations
that will help you become a better guitarist! Just call 1-843-838-2657 now!!

Ladd Smith - Monster Nashville Guitar - DVD
Ladd Smith, winner of Guitar Player magazine's "Guitar Superstar" award, delivers an extraordinary learning experience covering the essential improvisational, theoretical and technical skills needed to perform and record in the modern Nashville electric Guitar style! You'll play your way through monster Nashville guitar in a cognitive manner - no tedious notation, theory or exercises to bog you down. Ladd presents an extensive series of lessons based on his instrumental "Outrun the Train" which earned him the "Guitar Superstar" competition's top spot. "The tune is an ideal instructional tool because it features a ton of my favorite licks and covers a wide range of up-tempo Telecaster material in an ear-friendly way, utilizing a common key, tempo and theme for ease of reference." Ladd teaches you the Nashville numbering system, provides gear overviews with each lesson while drilling down on dozens of key skills including hybrid picking, banjo rolls, chicken pickin', chord solos, "butterfly" hammer-on/pull-offs, unison and pedal-steel bends, train beats, open string pull-offs, vibrato, descending double-stop runs, triad based pedal steel riffs, sliding 4th intervals and bends, arpeggiated rhythms, contrary motion counterpoint lead lines, descending banjo effects, open string utilization, behind the nut bends and whole tone riffs! Hands-on learning tools included with Monster Nashville Guitar: text lesson guide, power tab files, power tab software, practice rhythm tracks and bonus material. Secure PIN enclosed in DVD package for quick and secure download of learning tools!
(130 min)...............................................................................Price - $24.95

Ladd Smith Plays "Outrun The Train"

Guitarists who like Ladd Smith also like:
The Chet Atkins Solo Guitar Collection

Jazz Guitar Chords & Arpeggio Patterns - Stacy McKee - This unique book includes 300 jazz guitar chord formations and matching single note arpeggio patterns in a quick reference format that no one has ever done before! Cross indexing makes this manual extremely easy to use and regardless of what style of music you play, we know you will find this to be a valuable, "must have" addition to your library. Stacy McKee was the featured guitarist with "Les Brown and The Band Of Renown" and for a limited time only, we will include an exclusive copy of his book FREE with your first order!
==> Click here to see the Stacy McKee Chord Melody Solo Collection <==

Wikipedia article on chicken pickin
Wikipedia article on country guitar music

Please get in touch with us personally if you have any questions.
Just call 1-843-838-2657 for help or to place your order.

You can easily place your order by calling 1-843-838-2657 now!
OR click on this link to use our Secure Order Form All orders are backed by
our "exclusive" 30-Day No-Risk Guarantee!

See Our Guarantee!