Keola Beamer Guitar Tab Books, Instruction DVDs, Solos, Arrangements, Video Lessons
*FREE BOOK - "Jazz Guitar Chords & Arpeggio Patterns" by Stacy McKee (with 1st order)*
..................................................Chord Melody Guitar Music.......................................................
Easy Order Line 1-843-838-2657 Email - Steven@chordmelody.com
Acoustic Guitar Books/DVDs..........Classical Guitar Books/DVDs.............Lick Library Guitar DVDs
Beginner's Guitar Books/DVDs.......Country Guitar Books/DVDs..............Play Along Guitar Books/DVDs
Blues Guitar Books/DVDs................Flamenco Guitar Books/DVDs............Religious Guitar Books/DVDs
Brazilian Guitar Books/DVDs..........Jazz Guitar Course Books/DVDs........Robert Conti Guitar Books/DVDs
Celtic Guitar Books/DVDs................Jazz Guitar Books/DVDs (A-K)..........Rock Guitar Books/DVDs
Christian Guitar Books/DVDs..........Jazz Guitar Books/DVDs (L-Z)...........Spanish Guitar Books/DVDs
Secure Order Form
*Click Here For Featured DVDs Of The Week On Sale Now!!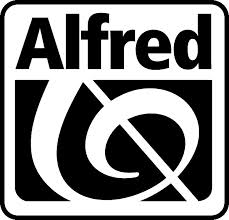 Chord Melody's New DVD Digital Download Service!
Now you can download over 4,000 DVDs instantly!

New Digital Download Service For Individual Guitar Tabs!
Now you can download guitar tab for individual songs instantly!



Our New Selection Of DVD Digital Downloads By True Fire!
Now you can download thousands of DVDs by True Fire instantly!

==> Click Here To Search By Artist Name or Band Name <==

Need Help Choosing The Right Guitar Book or Video? Peabody Conservatory
trained guitarist Steven Herron is available to answer questions and make recommendations
that will help you become a better guitarist! Just call 1-843-838-2657 now!!

Keola Beamer - The Art Of Hawaiian Slack Key Guitar - DVD
The beauty and elegance of Hawaiian slack key guitar is becoming increasingly popular and Keola Beamer, one of the contemporary masters of the style, provides the perfect introduction to this music! His lush fingerpicking and evocative songs will add new sounds and flavors to your repertoire. Keola has chosen 7 traditional and original compositions to give you an overview of this style. He has skillfully organized the tunes in order of difficulty for the benefit of players who are new to this genre. You'll learn the techniques that give Hawaiian slack key guitar its distinctive sound: vibrato, harmonics, slurs, harmonies in thirds and sixths, legato playing and a variety of alternate open tunings that will be useful in this and many other styles. Here are the beautiful instrumentals you'll be playing in the slack key style: "Kuu Lei Awapuni Melemele (My Yellow Ginger Lei), Kalena Kai (Bath House), A Grandmother's Wish, Manu Kai (Sea Birds), Sanoe, Makika (The Mosquito), He Punahele (The Favorite Child)".
(80 min) Printable Tab Booklet............................................Price - $29.95
Also Available For Instant Download - Click Here Now!

Keola Beamer - Learn To Play Hawaiian Slack Key Guitar - Book and Online Audio
Book includes: 1. Taro Patch Tuning - basic fingerpicking workout, the Hawaiian turnaround and these songs - "Kuwili, Pu'u o Hulu, Pa'ahana, Lei'Ohu, Alekoki, Jula O Makee, Kahuli Aku, Sase, Hilo March, Maika'i Ka Makani O Kohala". 2. Two approaches to Creating Slack Key Arrangements - Variations On a Theme - "Matt's Bounce", using modulation "Keolaokalani". 3. Selected Songs and Tunings Used in Ki Ho alu -"Ahi Wela, Pupu O Ewa, Wehiwehi Oe, Ulili E, Ki Ho alu, Sweet Leilehua, Hame Pila, Isalei, Aunty Alice Namakelus Slack Key, Ua Like no A Like, Hi'ilawe, Playful Popoki, Ka Makani 'Olu'olu". Duet arrangements -"Akaka Falls,Ki Ho 'alu Mischief, Tiare Tahiti".
Notation and tab...................................................................Price - $29.95
Click To Hear Audio Samples

Keola Beamer Plays "Kalena Kai"

Keola Beamer - Teaches Hawaiian Slack Key Guitar - Book and CD
This book and CD include solo fingerstyle arrangements and techniques for the following songs: "Isa Lei, Moana's Laundry Basket, Papa's Okolehau, I Ka Po Me Ke Ao".
Notation and tab...................................................................Price - $24.95

Keola Beamer Plays "Honolulu City Lights"

Guitarists who like Keola Beamer also like:
The Chet Atkins Solo Guitar Collection

Jazz Guitar Chords & Arpeggio Patterns - Stacy McKee - This unique book includes 300 jazz guitar chord formations and matching single note arpeggio patterns in a quick reference format that no one has ever done before! Cross indexing makes this manual extremely easy to use and regardless of what style of music you play, we know you will find this to be a valuable, "must have" addition to your library. Stacy McKee was the featured guitarist with "Les Brown and The Band Of Renown" and for a limited time only, we will include an exclusive copy of his book FREE with your first order!
==> Click here to see the Stacy McKee Chord Melody Solo Collection <==

Wikipedia article on Keola Beamer
Wikipedia article on Hawaiian slack key guitar

Please get in touch with us personally if you have any questions.
Just call 1-843-838-2657 for help or to place your order.

You can easily place your order by calling 1-843-838-2657 now!
OR click on this link to use our Secure Order Form All orders are backed by
our "exclusive" 30-Day No-Risk Guarantee! See Our Guarantee!