Ken Perlman Guitar Tab Books, Instruction DVDs, Solos, Arrangements, Video Lessons
*FREE BOOK - "Jazz Guitar Chords & Arpeggio Patterns" by Stacy McKee (with 1st order)*
..................................................Chord Melody Guitar Music.......................................................
Easy Order Line 1-843-838-2657 Email - Steven@chordmelody.com
Acoustic Guitar Books/DVDs..........Classical Guitar Books/DVDs.............Lick Library Guitar DVDs
Beginner's Guitar Books/DVDs.......Country Guitar Books/DVDs..............Play Along Guitar Books/DVDs
Blues Guitar Books/DVDs................Flamenco Guitar Books/DVDs............Religious Guitar Books/DVDs
Brazilian Guitar Books/DVDs..........Jazz Guitar Course Books/DVDs........Robert Conti Guitar Books/DVDs
Celtic Guitar Books/DVDs................Jazz Guitar Books/DVDs (A-K)..........Rock Guitar Books/DVDs
Christian Guitar Books/DVDs..........Jazz Guitar Books/DVDs (L-Z)...........Spanish Guitar Books/DVDs
Secure Order Form
*Click Here For Featured DVDs Of The Week On Sale Now!!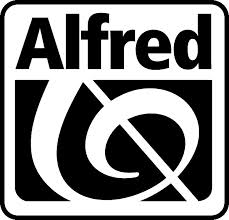 Chord Melody's New DVD Digital Download Service!
Now you can download over 4,000 DVDs instantly!

New Digital Download Service For Individual Guitar Tabs!
Now you can download guitar tab for individual songs instantly!



Our New Selection Of DVD Digital Downloads By True Fire!
Now you can download thousands of DVDs by True Fire instantly!

==> Click Here To Search By Artist Name or Band Name <==

Need Help Choosing The Right Guitar Book or Video? Peabody Conservatory
trained guitarist Steven Herron is available to answer questions and make recommendations
that will help you become a better guitarist! Just call 1-843-838-2657 now!!

Ken Perlman - Fingerstyle Guitar - Book
In this book Ken Perlman teaches beginning to advanced guitarists how to master the basic musical skills of all the fingerstyle techniques needed to play folk, blues, fiddle tunes or ragtime on guitar! Contains the following solo guitar arrangements: All the Good Times * Along the Rocky Road to Dublin * Barrow Street Rag * Beaumont Rag * Behind the Bush in the Garden * Campbell's Farewell to Red Gap * Candy Man * Candy Man Blues * The Cherokee Shuffle * Cranberry Highway * Cripple Creek * Eighth of January * The Entertainer * Fishing Blues * Freight Train * (There'll Be) A Hot Time in the Old Town Tonight * Lark in the Morning * The Lazy Afternoon Blues * Little Sadie * The Liverpool Hornpipe * Lord Inchiquin * Louis Collins * Make Me a Pallet on the Floor * Man of Constant Sorrow * The Manchester Angel * The Mineola Rag * The Morning Blues * Pack up Your Sorrows * Paddy on the Railroad * Payday * Rain Don't Fall on Me No More * Shady Grove * The Sligo River Blues * Spike Driver Blues * Stealin', Stealin' * The Temptation Rag * The Trip to Sligo * Turkey in the Straw * The Year of Jubilo (Kingdom Coming).
Notation and tab..................................................................Price - $24.95

"Candy Man Blues" From Fingerstyle Guitar

Ken Perlman - Fingerstyle Guitar - DVD
This DVD is an encouraging "self-tutor" that supplies the advice and knowledge of Ken Perlman's years of teaching experience. He explains simply and step by step how to play fingerstyle guitar in a progressive and rewarding way. If you want to play folk, blues, fiddle tunes or ragtime on guitar, this DVD can help you master the basic musical skills and fingerpicking techniques you need to play these styles. Whether you're a beginning or advanced guitarist, Ken Perlman will help you develop such skills as the alternating bass, pattern picking, hammering-on, pulling-off, sliding and much more! This DVD is best used with Ken's Fingerstyle Guitar book, a definitive reference instruction manual for both students and teachers alike that has become the fingerpicker's bible!
(85 min).................................................................................Price - $24.95

Ken Perlman - Advanced Fingerstyle Guitar - Book and CD
This follow-up to the popular Fingerstyle Guitar book by Ken Perlman is really two books in one. To the advanced player, it's an excellent repertoire book featuring 33 exciting and highly playable solo guitar arrangements. To the intermediate player, it serves as a clear and detailed guide to the technical expertise and theoretical knowledge required to bridge the gap to the advanced level. Covers Baroque tuning, DADGAD tuning and much more! The songs are organized according to genre: Alternating Bass Pieces, The Country Blues, Melodic Guitar, Fiddle Tunes, Ragtime, and Chord Melody and all of the solo guitar arrangements are played on the accompanying CD!
Notation and tab..................................................................Price - $24.95

"The Mississippi Blues" From Advanced Fingerstyle Guitar

Ken Perlman - Fingerpicking Fiddle Tunes - Book and CD
This is a systematic approach to the playing of fiddle tunes on guitar. Learn hoedowns, reels, set tunes, marches, hornpipes, jigs, strathspeys and airs from a pioneer of the style! Solo guitar arrangements include: "Old Joe Clarke, Angeline the Baker, Boatman, Georgia Railroad, Cluck Old Hen, Jimmy Allen, The Little Beggar Man, Over the Waterfall, Arkansas Traveler, June Apple, Sugar in the Gourd, Whiskey Before Breakfast, The Spanish Lady, The Rose Tree, Swallowtail Reel, Drowsy Maggie, The Return from Fingal, Nancy, The Halting March, The Battle of Aughrim, Napoleon Crossing the Rhine, The Boys of Blue Hill, The Rights of Man, Fisher's Hornpipe, The Flowers of Edinburg, Road to Lisdoonvarnal, O'Keefe's Slide, Elsie Marley, Haste to the Wedding, Sheebeg Agus Sheemore, Sonny's Mazurka, The Humours of Ballyloughlin, Madame Bonaparte, Coilesfield House, John Campbell's Strathspey, Loch Earn, Professor Blackie, Glenfiddich Strathspey, Homeward Bound, The Sweetness of Mary, Mason's Apron, Niel Gow's Lament for His Second Wife".
Notation and tab..................................................................Price - $19.95

Guitarists who like Ken Perlman also like:
The Chet Atkins Solo Guitar Collection

Jazz Guitar Chords & Arpeggio Patterns - Stacy McKee - This unique book includes 300 jazz guitar chord formations and matching single note arpeggio patterns in a quick reference format that no one has ever done before! Cross indexing makes this manual extremely easy to use and regardless of what style of music you play, we know you will find this to be a valuable, "must have" addition to your library. Stacy McKee was the featured guitarist with "Les Brown and The Band Of Renown" and for a limited time only, we will include an exclusive copy of his book FREE with your first order!
==> Click here to see the Stacy McKee Chord Melody Solo Collection <==

Wikipedia article on fingerstyle guitar
Wikipedia article on guitar picking

Please get in touch with us personally if you have any questions.
Just call 1-843-838-2657 for help or to place your order.

You can easily place your order by calling 1-843-838-2657 now!
OR click on this link to use our Secure Order Form All orders are backed by
our "exclusive" 30-Day No-Risk Guarantee!

See Our Guarantee!