Juan Martin Flamenco Guitar Tab Books, Instruction DVDs, Solos, Arrangements, Video Lessons
*FREE BOOK - "Jazz Guitar Chords & Arpeggio Patterns" by Stacy McKee (with 1st order)*
..................................................Chord Melody Guitar Music.......................................................
Easy Order Line 1-843-838-2657 Email - Steven@chordmelody.com
Acoustic Guitar Books/DVDs..........Classical Guitar Books/DVDs.............Lick Library Guitar DVDs
Beginner's Guitar Books/DVDs.......Country Guitar Books/DVDs..............Play Along Guitar Books/DVDs
Blues Guitar Books/DVDs................Flamenco Guitar Books/DVDs............Religious Guitar Books/DVDs
Brazilian Guitar Books/DVDs..........Jazz Guitar Course Books/DVDs........Robert Conti Guitar Books/DVDs
Celtic Guitar Books/DVDs................Jazz Guitar Books/DVDs (A-K)..........Rock Guitar Books/DVDs
Christian Guitar Books/DVDs..........Jazz Guitar Books/DVDs (L-Z)...........Spanish Guitar Books/DVDs
Secure Order Form
*Click Here For Featured DVDs Of The Week On Sale Now!!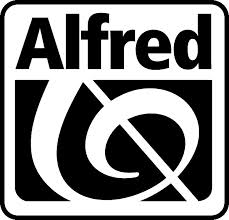 Chord Melody's New DVD Digital Download Service!
Now you can download over 4,000 DVDs instantly!

New Digital Download Service For Individual Guitar Tabs!
Now you can download guitar tab for individual songs instantly!

Our New Selection Of DVD Digital Downloads By True Fire!
Now you can download thousands of DVDs by True Fire instantly!
==> Click Here To Search By Artist Name or Band Name <==
Need Help Choosing The Right Guitar Book or Video? Peabody Conservatory
trained guitarist Steven Herron is available to answer questions and make recommendations
that will help you become a better guitarist! Just call 1-843-838-2657 now!!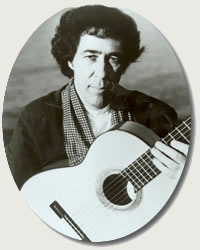 Juan Martin
Juan Martin is an outstanding flamenco guitar player and composer! He is among the very small number of flamenco guitarists to achieve international recognition as a solo concert and recording artist.

A celebrated virtuoso of the flamenco guitar who has been voted into the top three guitarists in the world by the U.S. magazine 'Guitar Player', Juan Martin learned his art in the land of its origin, Andalucia in southern Spain where he still has a home in Malaga. He is "The leading flamenco guitarist of his generation" according to The Guardian.

From his origins in Malaga in Andalucia (Spain), his art has evolved in the purest Spanish traditions of flamenco. He is also passionately committed to communicating the mysteries of this great tradition to others, as shown by his method books, transcription books, and DVDs.

He has recorded 20 albums, mostly as a composer including "The Andalucian Suites" and "Serenade" with The Royal Philharmonic. "In Martin's hands flamenco is not so much a musical style as an entire culture compressed into a quivering box of air". The Guardian, UK. His appearance with his Flamenco Dance Ensemble was filmed live at the Barbican for DVD in 2010.

His early influences were Nino Ricardo and later

Paco De Lucia in Madrid. The '100 notes per second brigade' however doesn't interest him musically and he is more likely to draw inspiration from Claude Debussy, Maurice Ravel, and Manuel De Falla. In this sense Juan Martin is a guitarist-composer of contemporary music while respecting the great flamenco tradition.

His guitar method "La Guitarra Flamenco" is regarded as the 'Bible of Flamenco' worldwide and within his lifetime is at least as well known as Fernando Sor's classical guitar method. It is no wonder that Jose Manuel Gamboa, the most eminent Spanish flamenco writer and critic, wrote "he has an impeccable technique and is an authentic ambassador of flamenco music throughout the entire world."

Pyrotechnics can be produced by some players, but instinctive musicianship is a rare quality. "No flash, just loads of panache" - The Melbourne Age. His compositional ability in presenting the traditional forms of this fascinating art has led music critics to compare him to Joaquin Turina, Francesco Tarrega, and Isaac Albeniz.

Juan Martin - Solos Flamencos - Vol 1 - Book and Online Audio/Video
This collection book provides 42 solos, progressively graded in 6 grades from 0 to 5, to suit players at any stage from beginner to intermediate and more advanced. It contains examples of 18 different palos (rhythmic forms) of flamenco, with a wealth of melodic falsetas and rhythms. The music for all these is accurately written in notation and tab in this book and is also recorded on the online audio/video. Contents include: "Solea" (6 Soleas at varying levels of difficulty), "Tientos, Sevillana, Verdiales, Alegrias En Mi, Fandango de Alosno, Rumba, Tangos, Carcelero, Farruca, Alegrias en La, Zorongo, Cantinas, Seguiriya, Fandango de Huelva, Bulerias Por Arriba, Malaguena, Granadinas, Zapateado, Solea por Bulerias, Tarantas, Verdiales, Guajiras".
Notation and tab...................................................................Price - $29.95
Click To Hear Audio Samples

Juan Martin Plays "Rumba"

Juan Martin - Solos Flamencos - Vol 2 - Book and Online Audio/Video
This collection book by Juan Martin provides 21 solos progressively graded in the three higher grades, 6 to 8, to suit players at intermediate and more advanced stages who already have some experience with the instrument and the techniques of flamenco guitar. In addition it contains 4 extra recorded tracks and 2 more complete concert solos. Besides further examples of 9 of the 18 palos (rhythmic forms) played in Volume 1, it contains examples of 7 further palos to make a total of 25 for the series. Juan Martin superbly demonstrates how the art of flamenco soloing develops from simple beginnings to the level of concert solos which draw on classic falsetas and his own original compositions from his albums. Contents include: "La Cana, Farruca, Columbianas, 2 Sevillanas, Bulerias de Sabicas, Granadinas, Garrotin, Solea, Seguiriya y Cabales, Bulerias de Paco, Tarantas, Milonga del Recuerdo, Tangos Flamencos, Zambra Mora, Solea de Ricardo, 3 Sevillanas, Solea por Medio, Rondena, Rumba Nostalgica, Serranas de Ricardo, Bulerias, Garrotin de Sabicas, Bulerias (Ritmo y Falsetas), Rumba".
Notation and tab...................................................................Price - $29.95
Click To Hear Audio Samples

Juan Martin Plays "Tarantas"

Juan Martin - Essential Flamenco Guitar - Vol 1 - Book and Online Video
This first book of a projected 3 volume series by Juan Martin is designed for the complete beginner and requires no prior knowledge of the guitar or flamenco music! It also provides invaluable insight and material for more advanced players who want to capture the essential techniques, sounds, rhythms and emotional power of authentic flamenco guitar. The series begins with in-depth demonstrations of how the basic building blocks of flamenco guitar technique are used in actual flamenco music. The material then progresses to a detailed exploration of the individual rhythmic forms - the palos. In this book, the fundamental palos of Solea and Alegrias are presented to emphasize the basic rhythms and provide examples of falsetas - the melodic passages that build flamenco guitar solos. Juan then shows how to apply these when collaborating with a dancer and a singer. The online video contains over 3.5 hours of explanation and demonstrations while providing a detailed introduction to basic flamenco guitar techniques by using examples of authentic flamenco solos to show these techniques in action and eventually progresses to demonstrations of the Solea and Alegrias including music for the solo guitarist as well as the guitarist accompanying the dancer and singer!
Notation and tab...................................................................Price - $34.95

Juan Martin Plays "Alegrias"

Juan Martin - Essential Flamenco Guitar - Vol 2 - Book and Online Video
The acclaimed first volume of this exciting series gave extensive insights into basic techniques of flamenco guitar playing and the two important rhythmic forms (palos) of Solea and Alegrias. This second volume continues on with an exploration of further essential rhythmic palos. The first of these is the Bulerias. Juan Martin brings his many years of experience as an internationally renowned flamenco soloist and accompanist for singers and dancers to unravel its mysteries, explaining and demonstrating very clearly the different elements of its rhythmic structure and the various ways it may be accented and counted. He uses traditional and more modern examples of the different kinds of rhythm and melodic passages (falsetas) to provide an invaluable understanding of this wonderful palos. The rest of the online video is devoted to the popular flamenco Rumba, then Tangos, Tientos, and that most profound of all the palos the deeply moving Seguiriyas. Juan's solo playing is complemented by demonstrations of the guitar's role in accompanying the flamenco dance (baile) and song (cante) with the help of outstanding dancers Raquel de Luna and Miguel Infante and singers Amparo Heredia and Carlos Brias. The online video contains 3 hours of explanation and demonstrations!
Notation and tab...................................................................Price - $34.95

Juan Martin Plays "Rumba Nostalgica & La Feria"

Juan Martin - La Guitarra Flamenca - Book and 2 DVDs
In this world famous course, flamenco guitarist Juan Martin explains, teaches and demonstrates all of the essential guitar techniques (picado, rasqueados, tremolos, arpeggios, scales, slurs etc.) and rhythmic forms of authentic flamenco guitar playing in 6 progressive lessons designed for all players from beginner to advanced! The lessons show you in great detail many varieties of the basic rhythms which form the foundation of flamenco guitar styles. They also give you a wealth of traditional and modern flamenco guitar falsetas - all presented in a series of 6 very in-depth lessons on 2 instructional DVDs. In this way you not only learn how to play but also what to play, as the lessons build into a substantial repertoire of authentic flamenco guitar pieces!
Notation and tab...................................................................Price - $59.95
Click To See Sample Pages

Juan Martin Plays "Zapateado"

Juan Martin - Guitarra Solista - Book and Online Audio
These Juan Martin compositions are for flamenco, classical, and any type of guitar players at intermediate and more advanced stages who already have experience of the instrument and techniques like arpeggios, tremolo and correct left-hand fingering, but wish to extend their knowledge of thumb techniques like alzapua, the many forms of rasgueado and flamenco rhythms such as Rumba, virtuosic Guajiras and the mysteriously beautiful Rondena - dissonant and deep. If you master these 8 solos, you will be well on the way to becoming a concert soloist. Titles include: "Guernica, Alegria De Pablo, Farruca Martin, El Deseo Atrapado Por La Cola, Noche En Los Jardines De Granada, Con Rumbo Al Carnaval, El Tajo De Ronda".
Notation and tab...................................................................Price - $24.95
Click To Hear Audio Samples

Jazz Guitar Chords & Arpeggio Patterns - Stacy McKee This unique book includes 300 jazz guitar chord formations and matching single note arpeggio patterns in a quick reference format that no one has ever done before! Cross indexing makes this manual extremely easy to use and regardless of what style of music you play, we know you will find this to be a valuable, "must have" addition to your library. Stacy McKee was the featured guitarist with "Les Brown and The Band Of Renown" and for a limited time only, we will include an exclusive copy of his book FREE with your first order!
==> Click here to see the Stacy McKee Chord Melody Solo Collection <==

Wikipedia article on flamenco guitar
Wikipedia article on flamenco

Please get in touch with us personally if you have any questions.
Just call 1-843-838-2657 for help or to place your order.

You can easily place your order by calling 1-843-838-2657 now!
OR click on this link to use our Secure Order Form All orders are backed by
our "exclusive" 30-Day No-Risk Guarantee!

See Our Guarantee!