Joe Carr Guitar Tab Books, Instruction DVDs, Solos, Licks, Arrangements, Video Lessons
*FREE BOOK - "Jazz Guitar Chords & Arpeggio Patterns" by Stacy McKee (with 1st order)*
..................................................Chord Melody Guitar Music.......................................................
Easy Order Line 1-843-838-2657 Email - Steven@chordmelody.com
Acoustic Guitar Books/DVDs..........Classical Guitar Books/DVDs.............Lick Library Guitar DVDs
Beginner's Guitar Books/DVDs.......Country Guitar Books/DVDs..............Play Along Guitar Books/DVDs
Blues Guitar Books/DVDs................Flamenco Guitar Books/DVDs............Religious Guitar Books/DVDs
Brazilian Guitar Books/DVDs..........Jazz Guitar Course Books/DVDs........Robert Conti Guitar Books/DVDs
Celtic Guitar Books/DVDs................Jazz Guitar Books/DVDs (A-K)..........Rock Guitar Books/DVDs
Christian Guitar Books/DVDs..........Jazz Guitar Books/DVDs (L-Z)...........Spanish Guitar Books/DVDs
Secure Order Form
*Click Here For Featured DVDs Of The Week On Sale Now!!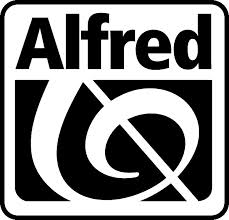 Chord Melody's New DVD Digital Download Service!
Now you can download over 4,000 DVDs instantly!

New Digital Download Service For Individual Guitar Tabs!
Now you can download guitar tab for individual songs instantly!



Our New Selection Of DVD Digital Downloads By True Fire!
Now you can download thousands of DVDs by True Fire instantly!

==> Click Here To Search By Artist Name or Band Name <==

Need Help Choosing The Right Guitar Book or Video? Peabody Conservatory
trained guitarist Steven Herron is available to answer questions and make recommendations
that will help you become a better guitarist! Just call 1-843-838-2657 now!!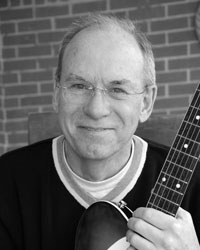 Joe Carr
Guitar players may not recognize Joe Carr's name at first, but his face is probably familiar. That's because he appears in over 20 instructional guitar videos ranging from country to western swing, bluegrass and even heavy metal! Add to these his videos on mandolin, fiddle, banjo, and ukulele and Joe may be the most recorded video music instructor anywhere.

Joe is a self-taught musician originally from Denton, Texas who started guitar at age 13, inspired by the folk musicians of the 1960's. A few years later, he was hired to play guitar in Alan Munde's internationally known bluegrass group, Country Gazette. Over the next six years Joe recorded 3 group albums, numerous sideman projects and produced his own critically acclaimed solo guitar album, Otter Nonsense.

Joe left the Country Gazette in 1984 and joined the music faculty in the unique commercial music program at South Plains College in Levelland, Texas. He continues to perform in duo with former Gazette leader and South Plains College colleague Alan Munde. "Alan and I have a great artistic communication that leads us into many new areas of music," Joe says.

In addition to two albums on the Flying Fish label, Joe and Alan have published an award-winning book about West Texas Country Music called Prairie Nights to Neon Lights from the Texas Tech University Press. Joe is also a regular columnist for Flatpicking Guitar magazine and writes for several other periodicals as well.
Joe Carr - Getting Into Bluegrass Guitar - Book and Online Audio
Flatpicking Guitar Magazine columnist Joe Carr presents an overview of the exciting bluegrass flatpicking style! Beginning with basic chords and strum patterns, this book with online audio covers Carter Family style, fiddle tunes crosspicking, floating, improvisation, and much more! Special sections address pick direction, pentatonic scales, dropped D tuning and how to read standard music on the guitar. Songs include: "45 Trains, Arkansas Traveler, Beaumont Rag, Bill Cheatum, Billy In The Lowground, Black Mountain Rag, Blackberry Blossom, Bonaparte Crossing The Rhine, Cripple Creek, Doc's Rag, Fire On The Mountain, Fisher's Hornpipe, Flat Brokedown, Flatpicker's Mountain Breakdown, Old Joe Clark, Flopped Eared Mule, Forked Deer, John Doherty's Mazurka, Miller's Reel, Ragtime Annie, Red Haired Boy, Saint Anne's Reel, Sally Goodin, Salt Creek, Soldier's Joy, The Old Spinning Wheel, Tripping Upstairs, Wagoner, Whiskey Before Breakfast, White Rice, Wildwood Flower".
Notation and tab....................................................................Price - $19.95
Click To Hear Audio Samples
Joe Carr Plays "Alabama Jubilee"
Joe Carr - 60 Hot Licks For Western Swing Guitar - Book and Online Audio
Get that authentic, professional "Texas" western swing sound with these all-time best western swing guitar licks from master country guitarist Joe Carr! In this book with online audio, Joe breaks down 60 great western swing guitar licks and teaches you how to use them in common chord progressions. Also included is a section on scales and chords.
Notation and tab....................................................................Price - $17.95
Click To Hear Audio Samples
Joe Carr Plays "Welcome To West Texas"
Joe Carr - Doc Watson: Play Like A Legend - Book and Online Audio
Features transcriptions of Doc Watson's great guitar flatpicking recordings from the early 1960s until the 1990s taught by Joe Carr. In addition, detailed explanations of special techniques such as Carter Plus soloing, using three note patterns, and numerous crosspicking patterns are included. Exercises are designed to isolate specific licks and patterns, making them easier to learn. Moveable phrases and licks are identified so that players can introduce Doc's unique sound into their own playing. Songs include: "Pretty Little Pink, Cluck Old Hen, Beaumont Rag, Little Sadie, Fiddler's Dream, Whistling Rufus, Ragtime Annie, Liberty Rag, Lonesome Ruben, Dill Pickle Rag, Careless Love, Nashville Pickin, Tammy's Song, John Hardy, Pickalong, Bill Cheatham, Rainbow, Alabama Jubilee, June Apple, Billy In The Lowground, Way Downtown, Tennessee Stud, Banks Of The Ohio, I saw A Man At The Close Of Day, Interstate Rag, Stone's Rag, Tucker's Barn, Bury Me Beneath The Willow, Whiskey Before Breakfast".
Notation and tab....................................................................Price - $24.95
Doc Watson Plays "Billy In The Lowground"
Joe Carr - Western Swing Guitar Styles - Book and Online Audio
In a good western swing band, even though the song might be a simple one with few chords, the guitarist can change chords every two beats, providing a driving and harmonically interesting background for the singers and instrumentalists. This lesson teaches Texas fiddle backup, western swing backup, swing rhythm, chord embellishment, turnarounds, Columbus Stockade Blues and three note chords. Tunes include: "Sally Goodin, Leather Britches, Durang's Hornpipe, Sally Johnson, Dusty Miller, Cowtown, Westphalia Waltz, Kind of Love, San Antonio Rag, Ballad Blues, Ida Red, Corrina, Beaumont Rag, Lily, Sugar, Time / Just a Closer, South, Pipeline".
Notation, tab and chord diagrams.......................................Price - $17.95
Joe Carr Plays "Otter Nonsense"
Joe Carr - Western Swing Lead Guitar Styles - Book and Online Audio
Unlock the secrets of hot "take-off" lead guitar as played by some of the greatest western swing players of all time! Western swing master Joe Carr has transcribed numerous great guitar solos from the Bob Wills band and other greats and breaks them down note by note into useful licks that can be used to improvise original hot solos! Includes solos by western swing legends Eldon Shamblin, Jimmy Wyble, Leon Rhodes, Junior Benard (often called the first rockabilly guitarist) and others. The online audio uses classic western swing song progressions and presents the licks at a medium, learnable pace.
Notation and tab....................................................................Price - $17.95
Joe Carr Plays "Nashville Guitar 2000 AD"
Guitarists who like Joe Carr also like:
The Chet Atkins Solo Guitar Collection
Jazz Guitar Chords & Arpeggio Patterns - Stacy McKee - This unique book includes 300 jazz guitar chord formations and matching single note arpeggio patterns in a quick reference format that no one has ever done before! Cross indexing makes this manual extremely easy to use and regardless of what style of music you play, we know you will find this to be a valuable, "must have" addition to your library. Stacy McKee was the featured guitarist with "Les Brown and The Band Of Renown" and for a limited time only, we will include an exclusive copy of his book FREE with your first order!
==> Click here to see the Stacy McKee Chord Melody Solo Collection <==
Wikipedia article on Joe Carr
Wikipedia article on Western swing
Please get in touch with us personally if you have any questions.
Just call 1-843-838-2657 for help or to place your order.
You can easily place your order by calling 1-843-838-2657 now!
OR click on this link to use our Secure Order Form All orders are backed by
our "exclusive" 30-Day No-Risk Guarantee!
See
Our Guarantee!