Hubert Sumlin Guitar Tab Books, Instruction DVDs, Solos, Licks, Songs, Video Lessons
*FREE BOOK - "Jazz Guitar Chords & Arpeggio Patterns" by Stacy McKee (with 1st order)*
..................................................Chord Melody Guitar Music.......................................................
Easy Order Line 1-843-838-2657 Email - Steven@chordmelody.com
Acoustic Guitar Books/DVDs..........Classical Guitar Books/DVDs.............Lick Library Guitar DVDs
Beginner's Guitar Books/DVDs.......Country Guitar Books/DVDs..............Play Along Guitar Books/DVDs
Blues Guitar Books/DVDs................Flamenco Guitar Books/DVDs............Religious Guitar Books/DVDs
Brazilian Guitar Books/DVDs..........Jazz Guitar Course Books/DVDs........Robert Conti Guitar Books/DVDs
Celtic Guitar Books/DVDs................Jazz Guitar Books/DVDs (A-K)..........Rock Guitar Books/DVDs
Christian Guitar Books/DVDs..........Jazz Guitar Books/DVDs (L-Z)...........Spanish Guitar Books/DVDs
Secure Order Form
*Click Here For Featured DVDs Of The Week On Sale Now!!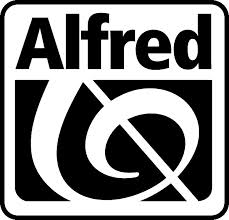 Chord Melody's New DVD Digital Download Service!
Now you can download over 4,000 DVDs instantly!

New Digital Download Service For Individual Guitar Tabs!
Now you can download guitar tab for individual songs instantly!



Our New Selection Of DVD Digital Downloads By True Fire!
Now you can download thousands of DVDs by True Fire instantly!

==> Click Here To Search By Artist Name or Band Name <==

Need Help Choosing The Right Guitar Book or Video? Peabody Conservatory
trained guitarist Steven Herron is available to answer questions and make recommendations
that will help you become a better guitarist! Just call 1-843-838-2657 now!!

Hubert Sumlin was born in Mississippi but raised in Arkansas just outside West Memphis. In 1954, after a brief stint with James Cotton, Sumlin joined Howlin' Wolf's band and moved to Chicago. He toured with Wolf for two years before leaving to join Muddy Waters with whom he played for a year. After returning to the Wolf fold, he remained lead guitarist until the great singer's death in 1976.
Sumlin helped lead the Wolf band for a while after Howlin' Wolf's passing but eventually branched out into a long overdue solo career. With the release of "Hubert Sumlin's Blues Party" in 1986 on the Black Top label, his solo career in the U.S. took shape. Sumlin continues to tour regularly and has played and recorded with James Cotton,
Eric Clapton
, Eddie Taylor, Willie Dixon, Sunnyland Slim, Muddy Waters and many others! His most recent CD, "Wake Up Call," was produced by Jimmy Vivino.
Hubert Sumlin has always been highly regarded in blues musicians' circles and is an acknowledged hero to many famous guitarists including
Jimi Hendrix
, Eric Clapton, Frank Zappa and Keith Richards. Led Zeppelin's
Jimmy Page
once said: "Sumlin is one important person... I love Hubert Sumlin. And what a complement he was to Howlin' Wolf's voice. He always played the right thing at the right time. Perfect."
Hubert Sumlin - The Blues Guitar Of Hubert Sumlin - DVD
Take a lesson from the man who played guitar in Howlin' Wolf's band for more than twenty-five years! Hubert Sumlin's unique guitar lines became an integral part of the Wolf sound, and his spare, sharp-edged solos can be heard on dozens of classic recordings. On this fascinating DVD, Hubert Sumlin discusses his style, technique and influences with guitarist Jimmy Vivino of the Conan O'Brien Band. Backed-up by a stellar rhythm session -- Jimmy on second guitar, Levon Helm (The Band) on drums and Michael Merritt (Conan O'Brien Band) on bass -- Hubert plays through some of his favorite Wolf tunes including: "Smokestack Lightning, Forty Four, Killing Floor, Going Down Slow, Hidden Charms, Little Red Rooster" and others! David Johansen (aka Buster Poindexter) sits in, providing powerful vocals to these timeless blues tunes. Hubert is a fingerstyle player and he discusses his traditional, Mississippi-based blues style (his first great influence was Charlie Patton) on both acoustic and electric guitars. You'll learn the licks that defined a musical era as he slows down some of his trademark solos and lead lines for blues guitar enthusiasts!
(60 min) Printable Tab Booklet...........................................Price - $29.95
Also Available For Instant Download - Click Here Now!
Jazz Guitar Chords & Arpeggio Patterns - Stacy McKee - This unique book includes 300 jazz guitar chord formations and matching single note arpeggio patterns in a quick reference format that no one has ever done before! Cross indexing makes this manual extremely easy to use and regardless of what style of music you play, we know you will find this to be a valuable, "must have" addition to your library. Stacy McKee was the featured guitarist with "Les Brown and The Band Of Renown" and for a limited time only, we will include an exclusive copy of his book FREE with your first order!
==> Click here to see the Stacy McKee Chord Melody Solo Collection <==
Wikipedia article on Hubert Sumlin
Wikipedia article on blues guitar music
Please get in touch with us personally if you have any questions.
Just call 1-843-838-2657 for help or to place your order.
You can easily place your order by calling 1-843-838-2657 now!
OR click on this link to use our Secure Order Form All orders are backed by
our "exclusive" 30-Day No-Risk Guarantee! See Our Guarantee!