Hans Theessink Guitar Tab Books, Instruction DVDs, Solos, Arrangements, Video Lessons
*FREE BOOK - "Jazz Guitar Chords & Arpeggio Patterns" by Stacy McKee (with 1st order)*
..................................................Chord Melody Guitar Music.......................................................
Easy Order Line 1-843-838-2657 Email - Steven@chordmelody.com
Acoustic Guitar Books/DVDs..........Classical Guitar Books/DVDs.............Lick Library Guitar DVDs
Beginner's Guitar Books/DVDs.......Country Guitar Books/DVDs..............Play Along Guitar Books/DVDs
Blues Guitar Books/DVDs................Flamenco Guitar Books/DVDs............Religious Guitar Books/DVDs
Brazilian Guitar Books/DVDs..........Jazz Guitar Course Books/DVDs........Robert Conti Guitar Books/DVDs
Celtic Guitar Books/DVDs................Jazz Guitar Books/DVDs (A-K)..........Rock Guitar Books/DVDs
Christian Guitar Books/DVDs..........Jazz Guitar Books/DVDs (L-Z)...........Spanish Guitar Books/DVDs
Secure Order Form
*Click Here For Featured DVDs Of The Week On Sale Now!!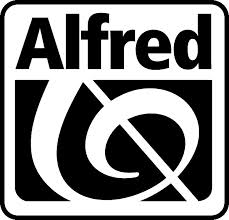 Chord Melody's New DVD Digital Download Service!
Now you can download over 4,000 DVDs instantly!

New Digital Download Service For Individual Guitar Tabs!
Now you can download guitar tab for individual songs instantly!



Our New Selection Of DVD Digital Downloads By True Fire!
Now you can download thousands of DVDs by True Fire instantly!

==> Click Here To Search By Artist Name or Band Name <==

Need Help Choosing The Right Guitar Book or Video? Peabody Conservatory
trained guitarist Steven Herron is available to answer questions and make recommendations
that will help you become a better guitarist! Just call 1-843-838-2657 now!!

Blues fans and players worldwide have embraced the soulful sounds of the music from the Mississippi Delta. Few play it better than Dutch bluesman Hans Theessink, a leading blues singer, guitarist and composer who became obsessed with the sounds and emotional richness of rural country blues while listening to Big Bill Broonzy, Leadbelly, Sonny Terry and others on late night radio in the sixties. Hans taught himself to play guitar and traveled to Mississippi to learn American roots music first-hand, which he interprets with a deep respect for the old masters.
Hans has released more than a dozen CDs and maintains a rigorous international touring schedule that includes club, concert, radio and TV appearances. He has performed at the New Orleans Jazz and Heritage Festival, Chicago Blues Festival, Toronto Soul & Blues Festival, the Kansas City Blues & Jazz Festival, Kerrville Folk Festival, the King Biscuit Blues Festival, the Woody Guthrie Festival, the Ultimate Rhythm and Blues Cruise and many other major events throughout North America and abroad.
Hans Theessink - Hooked On The Blues: Dynamic Guitar Techniques - DVD
"Dazzling! Armed with a smokin' repertoire, he breathes new life into acoustic blues." -Guitar Player Magazine. Blues fans and players worldwide have embraced the haunting, soulful sounds of the Mississippi Delta. Hans Theessink, a masterful player, singer and performer, teaches the powerful guitar styles that he learned first-hand from traditional players in the American South. Hans' passion for the blues is clear as he details the tunings, chord shapes, bass runs, fingerpicking style, slide technique and percussive strokes that form the core of every good blues player's repertoire. He plays, sings and analyzes seven favorite classics and originals: "Prison Blues, Big Bill's Guitar, Vicksburg Is My Home, Sugar Babe, You Make Me Feel So Good, Sitting On Top Of The World, Two Trains". Hans closes this DVD lesson with a full performance of Down In Mississippi Where The Blues Was Born, a stirring homage to his favorite blues masters!
(70 min) Printable Tab Booklet............................................Price - $29.95
Also Available For Instant Download - Click Here Now!
Jazz Guitar Chords & Arpeggio Patterns - Stacy McKee - This unique book includes 300 jazz guitar chord formations and matching single note arpeggio patterns in a quick reference format that no one has ever done before! Cross indexing makes this manual extremely easy to use and regardless of what style of music you play, we know you will find this to be a valuable, "must have" addition to your library. Stacy McKee was the featured guitarist with "Les Brown and The Band Of Renown" and for a limited time only, we will include an exclusive copy of his book FREE with your first order!
==> Click here to see the Stacy McKee Chord Melody Solo Collection <==
Wikipedia article on Hans Theessink
Wikipedia article on slide guitar
Please get in touch with us personally if you have any questions.
Just call 1-843-838-2657 for help or to place your order.
You can easily place your order by calling 1-843-838-2657 now!
OR click on this link to use our Secure Order Form All orders are backed by
our "exclusive" 30-Day No-Risk Guarantee! See Our Guarantee!