Dan Crary Guitar Tab Books, Instruction DVDs, Solos, Arrangements, Video Lessons
*FREE BOOK - "Jazz Guitar Chords & Arpeggio Patterns" by Stacy McKee (with 1st order)*
..................................................Chord Melody Guitar Music.......................................................
Easy Order Line 1-843-838-2657 Email - Steven@chordmelody.com
Acoustic Guitar Books/DVDs..........Classical Guitar Books/DVDs.............Lick Library Guitar DVDs
Beginner's Guitar Books/DVDs.......Country Guitar Books/DVDs..............Play Along Guitar Books/DVDs
Blues Guitar Books/DVDs................Flamenco Guitar Books/DVDs............Religious Guitar Books/DVDs
Brazilian Guitar Books/DVDs..........Jazz Guitar Course Books/DVDs........Robert Conti Guitar Books/DVDs
Celtic Guitar Books/DVDs................Jazz Guitar Books/DVDs (A-K)..........Rock Guitar Books/DVDs
Christian Guitar Books/DVDs..........Jazz Guitar Books/DVDs (L-Z)...........Spanish Guitar Books/DVDs
Secure Order Form
*Click Here For Featured DVDs Of The Week On Sale Now!!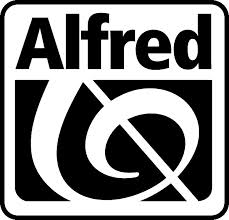 Chord Melody's New DVD Digital Download Service!
Now you can download over 4,000 DVDs instantly!

New Digital Download Service For Individual Guitar Tabs!
Now you can download guitar tab for individual songs instantly!



Our New Selection Of DVD Digital Downloads By True Fire!
Now you can download thousands of DVDs by True Fire instantly!

==> Click Here To Search By Artist Name or Band Name <==

Need Help Choosing The Right Guitar Book or Video? Peabody Conservatory
trained guitarist Steven Herron is available to answer questions and make recommendations
that will help you become a better guitarist! Just call 1-843-838-2657 now!!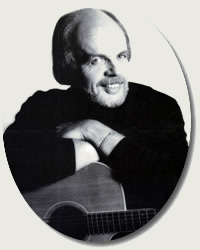 Dan Crary
Dan Crary, founder of the greatest era of the steel string guitar, is one of its most famous and distinguished artists. Since his concert career began in 1960, Dan has been principal artist on a dozen major recordings, performed in 25 countries, toured and recorded with some of the greatest traditional musicians in the world, and appeared in major label sessions and on film and television soundtracks.

His recent Sugar Hill recordings include Thunderation, winner of Naird's Indie award for "Best String Instrumental Album of 1992," and his acclaimed project Jammed If I Do, which included collaborations with guitarists Doc Watson, Norman Blake, Beppe Gambetta and Tony Rice.

Dan Crary is well known for his adaptations of traditional music for the steel string guitar. He was the first guitarist to arrange and record many pieces now considered standards including "Red-Haired Boy," Bill Monroe's "Gold Rush," "The Dusty Miller," "Sweet Sunny South," "Devil's Dream," "Lady's Fancy," and many others. In addition, several of Dan's original compositions for guitar ("Andante in Steel," "Banderilla," and "West of the Moon,") appear on his award-winning Thunderation. Along with his extensive solo work, Dan has toured with other notable musicians and bands.

He was a founding member of MCA artist Byron Berline & Sundance and most recently the award winning band California. Today Dan Crary's playing is at its pinnacle as he breaks new ground for steel string guitar. His live performances continue to be renowned nationally and internationally for their power and virtuosity.
Dan Crary - Flatpick Guitar Workshop - DVD
Dan teaches some of his very favorite techniques, including how to get a fiddle drone effect on guitar, banjo-esque runs, syncopated licks, pull-offs, hammer-ons, and crosspicking. You'll also learn to redefine your approach to performing, creating arrangements, improvising, soloing and practicing! He analyzes and teaches these traditional tunes: "Lime Rock, Arkansas Traveler, John Henry, Foggy Mountain Special and Sally Goodin".
(85 min) Printable Tab Booklet............................................Price - $29.95
Also Available For Instant Download - Click Here Now!
Dan Crary - The Flatpicker's Guitar Guide - Book and CD
Flatpicking guitar master Dan Crary teaches cross-picking, playing accompaniment, special techniques, licks and runs, creating breaks and solo guitar instrumental arrangements to 23 tunes. Songs include: "John Henry, Rovin' Gambler, Nine Pound Hammer, Little Sadie, Soldier's Joy, Bill Cheatham, Fisher's Hornpipe, Home Sweet Home, Wabash Cannonball, Gold Rush, Flop-Eared Mule, Ragtime Annie, Red Haired Boy (Duet), Reuben, Done Gone, Dill Pickle Rag, Blackberry Blossom, Lady's Fancy, The Dusty Miller, Lime Rock, Huckleberry Hornpipe, Memories of Mozart, Sweet Laree".
Notation and tab...................................................................Price - $19.95
Dan Crary Plays "Memories Of Mozart"
Dan Crary - Flatpicking Fiddle Tunes - Download Only
Now you can download 6 audio CDs with the tab and learn to play more than 20 great fiddle tunes on guitar from one of America's greatest flatpickers. Dan Crary slows down those lightning-fast licks and explains the fine points of pick technique, learning fiddle tunes from records, and playing in closed positions while providing many other unique, invaluable insights! Songs include: "Black Mountain Rag, Julie's Reel, Blackberry Blossom, Dill Pickle Rag, Sally Goodin, Grey Eagle, Forked Deer, Foggy Mountain Guitar, The Blackbird, Jenny's Waltz, The Stray Child, Old Hag/Old Hag You Have Killed Me/Morrison's Jig, Huckleberry Hornpipe, Arkansas Traveler, Turkey In The Straw, Dusty Miller, Lime Rock, and Lady's Fancy."
Tab Notation.........................................................................Price - $39.95
Available For Immediate Download - Click Here Now!
Dan Crary Plays "Sally Goodin"
Dan Crary - 8 Great Tunes & Variations For Flatpick Guitar - Download Only
Here's a great way to improve your guitar skills, build your repertoire, and develop an ability to expand basic tunes into complete instrumental arrangements. Dan Crary teaches eight of his most requested show-stoppers, demonstrating them up to speed and then slowing them down to explain the finer points of flatpicking. Dan includes well-known Irish and American fiddle tunes as well as two of his own astounding instrumental compositions. These wonderful pieces will help you build your technique and knowledge of the guitar and will also allow you to go on to create your own tunes and variations! Songs include: "Billy in the Low Ground, Forked Deer, McCahill's Reel, Irish Waltz, Cotton Patch Rag, Sweet Laree, Tom and Jerry".
Notation and tab...................................................................Price - $16.95
Available For Immediate Download - Click Here Now!
Dan Crary Plays "Huckleberry Hornpipe"
Jazz Guitar Chords & Arpeggio Patterns - Stacy McKee - This unique book includes 300 jazz guitar chord formations and matching single note arpeggio patterns in a quick reference format that no one has ever done before! Cross indexing makes this manual extremely easy to use and regardless of what style of music you play, we know you will find this to be a valuable, "must have" addition to your library. Stacy McKee was the featured guitarist with "Les Brown and The Band Of Renown" and for a limited time only, we will include an exclusive copy of his book FREE with your first order!
==> Click here to see the Stacy McKee Chord Melody Solo Collection <==
Wikipedia article on Dan Crary
Wikipedia article on flatpicking guitar
Please get in touch with us personally if you have any questions.
Just call 1-843-838-2657 for help or to place your order.
You can easily place your order by calling 1-843-838-2657 now!
OR click on this link to use our Secure Order Form All orders are backed by
our "exclusive" 30-Day No-Risk Guarantee! See Our Guarantee!