Corey Harris Guitar Tab Books, Instruction DVDs, Solos, Arrangements, Video Lessons
*FREE BOOK - "Jazz Guitar Chords & Arpeggio Patterns" by Stacy McKee (with 1st order)*
..................................................Chord Melody Guitar Music.......................................................
Easy Order Line 1-843-838-2657 Email - Steven@chordmelody.com
Acoustic Guitar Books/DVDs..........Classical Guitar Books/DVDs.............Lick Library Guitar DVDs
Beginner's Guitar Books/DVDs.......Country Guitar Books/DVDs..............Play Along Guitar Books/DVDs
Blues Guitar Books/DVDs................Flamenco Guitar Books/DVDs............Religious Guitar Books/DVDs
Brazilian Guitar Books/DVDs..........Jazz Guitar Course Books/DVDs........Robert Conti Guitar Books/DVDs
Celtic Guitar Books/DVDs................Jazz Guitar Books/DVDs (A-K)..........Rock Guitar Books/DVDs
Christian Guitar Books/DVDs..........Jazz Guitar Books/DVDs (L-Z)...........Spanish Guitar Books/DVDs
Secure Order Form
*Click Here For Featured DVDs Of The Week On Sale Now!!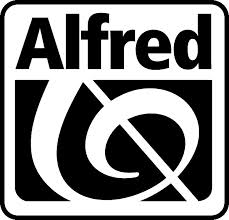 Chord Melody's New DVD Digital Download Service!
Now you can download over 4,000 DVDs instantly!

New Digital Download Service For Individual Guitar Tabs!
Now you can download guitar tab for individual songs instantly!



Our New Selection Of DVD Digital Downloads By True Fire!
Now you can download thousands of DVDs by True Fire instantly!

==> Click Here To Search By Artist Name or Band Name <==

Need Help Choosing The Right Guitar Book or Video? Peabody Conservatory
trained guitarist Steven Herron is available to answer questions and make recommendations
that will help you become a better guitarist! Just call 1-843-838-2657 now!!

Corey Harris burst onto the scene in 1995 with his debut recording Between Midnight and Day, an acclaimed exploration of acoustic, rural blues styles. His musical approach also encompasses New Orleans funk, reggae, and especially African fingerpicking guitar styles.
In his film, "Feel Like Going Home," Martin Scorcese documents Corey's musical visits to Malian master musician Ali Farka Toure, a collaboration that became part of Corey's groundbreaking CD Mississippi to Mali. His other albums include Fish Ain't Bitin', Greens From the Garden, Downhome Sophisticate and Vu-Du Menz, recorded with piano legend Henry Butler.
Corey Harris - Blues Guitar From Mississippi To Mali - DVD
Corey Harris plays traditional country blues as authentically and powerfully as anyone playing today. He has also explored the African guitar styles upon which so much of our early blues was based. On this remarkable instructional session, he teaches songs and instrumentals that will deepen your knowledge of the guitar and will add cross-cultural rhythms and licks to your blues repertoire. Starting with his own Mississippi-style "High Fever Blues" and Blind Blake's "C.C. Pill Blues", Corey teaches you authentic fingerstyle riffs and solos in C. He then gives you a detailed lesson in open E slide guitar, covering the traditional "Jack O'Diamonds" and Corey's original "King Cotton" - both with improvised variations. Corey shows you how to play "Special Rider Blues" adding African riffs to Skip James' deep Delta grooves in this compelling song. Finally, you'll end this musical journey into blues styles with two guitar pieces that Corey learned in Mali: the warm fingerstyle tune "Bajourou Big String" and the flatpicking instrumental "Sundiata".
(90 min) Printable Tab Booklet.............................................Price - $29.95
Also Available For Instant Download - Click Here Now!
Jazz Guitar Chords & Arpeggio Patterns - Stacy McKee - This unique book includes 300 jazz guitar chord formations and matching single note arpeggio patterns in a quick reference format that no one has ever done before! Cross indexing makes this manual extremely easy to use and regardless of what style of music you play, we know you will find this to be a valuable, "must have" addition to your library. Stacy McKee was the featured guitarist with "Les Brown and The Band Of Renown" and for a limited time only, we will include an exclusive copy of his book FREE with your first order!
==> Click here to see the Stacy McKee Chord Melody Solo Collection <==
Wikipedia article on Corey Harris
Wikipedia article on slide guitar
Please get in touch with us personally if you have any questions.
Just call 1-843-838-2657 for help or to place your order.
You can easily place your order by calling 1-843-838-2657 now!
OR click on this link to use our Secure Order Form All orders are backed by
our "exclusive" 30-Day No-Risk Guarantee!
See
Our Guarantee!