Chris Smither Guitar Tab Books, Instruction DVDs, Solos, Arrangements, Video Lessons
*FREE BOOK - "Jazz Guitar Chords & Arpeggio Patterns" by Stacy McKee (with 1st order)*
..................................................Chord Melody Guitar Music.......................................................
Easy Order Line 1-843-838-2657 Email - Steven@chordmelody.com
Acoustic Guitar Books/DVDs..........Classical Guitar Books/DVDs.............Lick Library Guitar DVDs
Beginner's Guitar Books/DVDs.......Country Guitar Books/DVDs..............Play Along Guitar Books/DVDs
Blues Guitar Books/DVDs................Flamenco Guitar Books/DVDs............Religious Guitar Books/DVDs
Brazilian Guitar Books/DVDs..........Jazz Guitar Course Books/DVDs........Robert Conti Guitar Books/DVDs
Celtic Guitar Books/DVDs................Jazz Guitar Books/DVDs (A-K)..........Rock Guitar Books/DVDs
Christian Guitar Books/DVDs..........Jazz Guitar Books/DVDs (L-Z)...........Spanish Guitar Books/DVDs
Secure Order Form
*Click Here For Featured DVDs Of The Week On Sale Now!!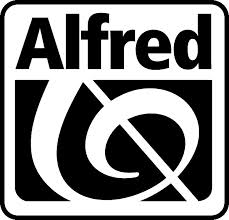 Chord Melody's New DVD Digital Download Service!
Now you can download over 4,000 DVDs instantly!

New Digital Download Service For Individual Guitar Tabs!
Now you can download guitar tab for individual songs instantly!



Our New Selection Of DVD Digital Downloads By True Fire!
Now you can download thousands of DVDs by True Fire instantly!

==> Click Here To Search By Artist Name or Band Name <==

Need Help Choosing The Right Guitar Book or Video? Peabody Conservatory
trained guitarist Steven Herron is available to answer questions and make recommendations
that will help you become a better guitarist! Just call 1-843-838-2657 now!!

Steady touring and consistently brilliant albums have cemented Chris Smither's reputation as one of the finest acoustic musicians in the country. For the past four decades he has been communicating his special combination of soulful singing, original songs and a powerful, blues-oriented guitar style to enthusiastic audiences worldwide.
Chris' use of traditional fingerpicking techniques along with compelling vocals give him a sound unlike any other contemporary stylist. Bonnie Raitt, Emmylou Harris, Diana Krall and other top performers have recorded his songs and Chris has made a dozen highly acclaimed CDs including "Happier Blue," which received the NAIRD award as Best Folk Recording of 1993. Since then he has released other ground-breaking albums including "Up On The Lowdown," "Small Revelations," "Drive You Home Again," "Train Home" and his 2006 Signature Sound release, "Leave the Light On."
Chris Smither - Arrangements In Contemporary Blues Style - DVD
In this lesson, Chris teaches the guitar arrangements to some of his most popular songs. You'll learn thebass-line shuffle groove of "Link of Chain" the sliding harmony figures of "Happier Blue" and a load of great licks to pull them together (including Chris' trademark use of his feet for rhythm accompaniment). Moving into open D tuning, "Hold On" features bluesy vibrato, bends and hammer-ons, while Roly Salley's heart-wrenching "Killin' the Blues", highlights his unique style of ballad accompaniment. Back to standard tuning, Chris slows down the Skip James type lick that's at the heart of "Can't Shake These Blues", and then closes with a Delta-style "The Devil's Reel". Filled with musical advice, clarity and good humor, this lesson will open up new possibilities for your blues guitar playing, and add interesting ideas to your song accompaniments.
(85 min) Printable Tab Booklet............................................Price - $29.95
Also Available For Instant Download - Click Here Now!
Chris Smither Plays "Link Of Chain"
Chris Smither - 6 Outstanding Fingerpicking Arrangements - DVD
Chris Smither's foot-tapping high-groove guitar style and blues-inflected songs have kept him in the top ranks of singer/songwriters for 4 decades. On this DVD lesson he shows you how he uses his alternating thumb and syncopated two-finger picking, along with a variety of left hand techniques. to create the rhythmic drive and distinctive harmonies that distinguish his unique arrangements. "No Love Today" a rich evocation of old New Orleans street life, is one of Chris' most requested songs, "Drive You Home Again" a moody minor-key blues, is the title song of one of his best-selling CDs, Bob Dylan's titanic "Visions of Johanna" gets a new treatment, the humorous "Get a Better One" Features infectious single note riffs against a steady bass groove, "Leave the Light On" is joyous, straight-ahead fingerpicking in open D, Lightnin' Hopkins "Blues in the Bottle" is played and taught on both 12 string and 6 string guitars. Chris wry humor and deep understanding of traditional styles help to make this an outstanding guitar lesson for all fingerpicking enthusiasts.
(90 min) Printable Tab Booklet............................................Price - $29.95
Also Available For Instant Download - Click Here Now!
Chris Smither Plays "Get A Better One"
Jazz Guitar Chords & Arpeggio Patterns - Stacy McKee - This unique book includes 300 jazz guitar chord formations and matching single note arpeggio patterns in a quick reference format that no one has ever done before! Cross indexing makes this manual extremely easy to use and regardless of what style of music you play, we know you will find this to be a valuable, "must have" addition to your library. Stacy McKee was the featured guitarist with "Les Brown and The Band Of Renown" and for a limited time only, we will include an exclusive copy of his book FREE with your first order!
==> Click here to see the Stacy McKee Chord Melody Solo Collection <==
Wikipedia article on Chris Smither
Wikipedia article on fingerstyle guitar
Please get in touch with us personally if you have any questions.
Just call 1-843-838-2657 for help or to place your order.
You can easily place your order by calling 1-843-838-2657 now!
OR click on this link to use our Secure Order Form All orders are backed by
our "exclusive" 30-Day No-Risk Guarantee!
See
Our Guarantee!