Chris Proctor Guitar Tab Books, Instruction DVDs, Solos, Arrangements, Video Lessons
*FREE BOOK - "Jazz Guitar Chords & Arpeggio Patterns" by Stacy McKee (with 1st order)*
..................................................Chord Melody Guitar Music.......................................................
Easy Order Line 1-843-838-2657 Email - Steven@chordmelody.com
Acoustic Guitar Books/DVDs..........Classical Guitar Books/DVDs.............Lick Library Guitar DVDs
Beginner's Guitar Books/DVDs.......Country Guitar Books/DVDs..............Play Along Guitar Books/DVDs
Blues Guitar Books/DVDs................Flamenco Guitar Books/DVDs............Religious Guitar Books/DVDs
Brazilian Guitar Books/DVDs..........Jazz Guitar Course Books/DVDs........Robert Conti Guitar Books/DVDs
Celtic Guitar Books/DVDs................Jazz Guitar Books/DVDs (A-K)..........Rock Guitar Books/DVDs
Christian Guitar Books/DVDs..........Jazz Guitar Books/DVDs (L-Z)...........Spanish Guitar Books/DVDs
Secure Order Form
*Click Here For Featured DVDs Of The Week On Sale Now!!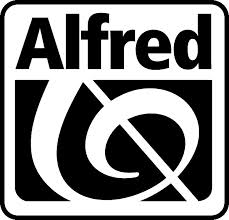 Chord Melody's New DVD Digital Download Service!
Now you can download over 4,000 DVDs instantly!

New Digital Download Service For Individual Guitar Tabs!
Now you can download guitar tab for individual songs instantly!



Our New Selection Of DVD Digital Downloads By True Fire!
Now you can download thousands of DVDs by True Fire instantly!

==> Click Here To Search By Artist Name or Band Name <==

Need Help Choosing The Right Guitar Book or Video? Peabody Conservatory
trained guitarist Steven Herron is available to answer questions and make recommendations
that will help you become a better guitarist! Just call 1-843-838-2657 now!!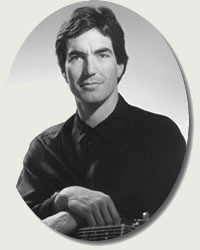 Chris Proctor
When astute musicologists put their scholarly stamp on the current popularity of fingerstyle guitar, they will credit national fingerpicking champion Chris Proctor with being in the vanguard of the movement. A pioneer of the post-Kottke, pre-Windham Hill wave of "instrumental troubadours," Proctor carved out a career as an itinerant fingerstyle master when there were few available models, especially in the United States. More importantly, he refined an approach to the acoustic steel-string guitar that would serve as a blueprint for those who followed.

Critics call his guitar playing "rich," "breathtaking" and "haunting." They describe his compositions as "spectacular," "elegant" and "challenging." They trace the roots of his style to folk, jazz, and classical music, and, when all else fails, they try and categorize his playing as "baroque folk." The guitar press compares him to

Leo Kottke and Michael Hedges.

Another reviewer ventures this analysis: "In his taut, faceted compositions, Chris gives the guitar sole responsibility for a piece's rhythmic, melodic and harmonic components, and in the process creates full-voiced 'guitar songs.' His playing illuminates the instrument's deepest voices and most sonorous qualities, rendering a pop-folk equivalent of the classical guitar sonata."

These varied descriptive efforts typify the first-time listener's response to Chris Proctor's innovative world of the instrumental, steel-string fingerstyle guitar. Of course original music, if it really lives up to its name, is hard to classify, stewed from a unique set of ingredients, stirred by the writer's creative imagination, and defying easy categorization.

Chris Proctor is an extraordinary performer with a gift for communicating the tremendous variety, vitality, and even accessibility found in his compositions. His live and recorded performances have attracted much praise, and have tested critics' and reviewers' abilities to neatly label and define his music.
Chris Proctor - Contemporary Fingerstyle Workshop - DVD
Chris teaches you to use your fingers independently using a thumb and three-finger style. Through scales, exercises and complete instrumentals, you'll develop the ability to play melodies, tastefully inserting rolls, arpeggiated notes, special voicings, triplets and other variations to expand your sound palette. Songs include: "Aura Lee (Love Me Tender), Huckleberry Hornpipe, Tiptoes, and Interstate".
(80 min) Printable Tab Booklet............................................Price - $29.95
Also Available For Instant Download - Click Here Now!
Chris Proctor - Contemporary 12 String Guitar - DVD
Chris Proctor's exceptional lesson will bring your 12-string guitar playing to new levels, and will teach you challenging and beautiful instrumental solos. This course is jam-packed with instruction in the use of open tunings, bottleneck/slide techniques, harmonics and string muting, as well as invaluable advice on finger picks, tuning, stringing and setting up your instrument. Most 12-string players strike the octave and unison pairs of strings simultaneously. Chris shows you a revolutionary way of picking the twelve strings individually, using alternate thumb and finger picking within the pairs of octave and unison strings. Scales, fiddle tunes and other melodic passages can be played with flowing melody lines and shimmering, cascading tones, with a minimum of left-hand movement. Through exercises, insights and detailed instruction, Chris helps you realize the 12-string guitar's sonic power, and he enables you to play spectacular fingerstyle solos including: "Sailor's Hornpipe, Fisher's Hornpipe, Halfway, Bells of the Harbor, War Games, Over the Pass".
(80 min) Printable Tab Booklet............................................Price - $29.95
Also Available For Instant Download - Click Here Now!
Chris Proctor - Guitar Artistry Of Chris Proctor - DVD
Chris Proctor falls squarely into the "New World" steel-string guitar style. Beginning with pop and rock music, Chris was soon drawn to the country blues. After exploring that tradition, he studied classical and jazz music, the traditional music of the British Isles, bluegrass and old-time Appalachian music, and, finally, began to investigate the world of the 12-string guitar.
(104 min).................................................................................Price - $24.95
Also Available For Instant Download - Click Here Now!
Guitarists who like Chris Proctor also like:
The Chet Atkins Solo Guitar Collection
Jazz Guitar Chords & Arpeggio Patterns - Stacy McKee - This unique book includes 300 jazz guitar chord formations and matching single note arpeggio patterns in a quick reference format that no one has ever done before! Cross indexing makes this manual extremely easy to use and regardless of what style of music you play, we know you will find this to be a valuable, "must have" addition to your library. Stacy McKee was the featured guitarist with "Les Brown and The Band Of Renown" and for a limited time only, we will include an exclusive copy of his book FREE with your first order!
==> Click here to see the Stacy McKee Chord Melody Solo Collection <==
Wikipedia article on fingerstyle guitar
Wikipedia article on twelve-string guitar
Please get in touch with us personally if you have any questions.
Just call 1-843-838-2657 for help or to place your order.
You can easily place your order by calling 1-843-838-2657 now!
OR click on this link to use our Secure Order Form All orders are backed by
our "exclusive" 30-Day No-Risk Guarantee!
See
Our Guarantee!