Charlie Patton Guitar Tab Books, Instruction DVDs, Solos, Arrangements, Video Lessons
*FREE BOOK - "Jazz Guitar Chords & Arpeggio Patterns" by Stacy McKee (with 1st order)*
..................................................Chord Melody Guitar Music.......................................................
Easy Order Line 1-843-838-2657 Email - Steven@chordmelody.com
Acoustic Guitar Books/DVDs..........Classical Guitar Books/DVDs.............Lick Library Guitar DVDs
Beginner's Guitar Books/DVDs.......Country Guitar Books/DVDs..............Play Along Guitar Books/DVDs
Blues Guitar Books/DVDs................Flamenco Guitar Books/DVDs............Religious Guitar Books/DVDs
Brazilian Guitar Books/DVDs..........Jazz Guitar Course Books/DVDs........Robert Conti Guitar Books/DVDs
Celtic Guitar Books/DVDs................Jazz Guitar Books/DVDs (A-K)..........Rock Guitar Books/DVDs
Christian Guitar Books/DVDs..........Jazz Guitar Books/DVDs (L-Z)...........Spanish Guitar Books/DVDs
Secure Order Form
*Click Here For Featured DVDs Of The Week On Sale Now!!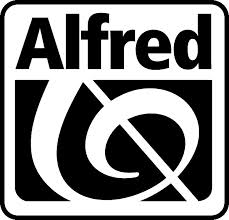 Chord Melody's New DVD Digital Download Service!
Now you can download over 4,000 DVDs instantly!

New Digital Download Service For Individual Guitar Tabs!
Now you can download guitar tab for individual songs instantly!



Our New Selection Of DVD Digital Downloads By True Fire!
Now you can download thousands of DVDs by True Fire instantly!

==> Click Here To Search By Artist Name or Band Name <==

Need Help Choosing The Right Guitar Book or Video? Peabody Conservatory
trained guitarist Steven Herron is available to answer questions and make recommendations
that will help you become a better guitarist! Just call 1-843-838-2657 now!!

Charlie Patton - The Guitar Of Charlie Patton - 2 DVD Set
Charlie Patton, considered the "Father of the Delta Blues," is generally recognized as the most influential blues artist active in the first decades of the 20th century. No single individual can be credited with "inventing" the Delta blues style but Patton was one of the first mainstream stars of the Delta blues genre. Old fashioned and modern at the same time, Patton's music bridged the musical traditions of the 19th century while simultaneously creating a framework of his own that would inspire just about every other blues musician from that point on. In this double DVD lesson, Tom Feldmann gives you a detailed look at 18 of Patton's most celebrated tunes. Making this the definitive Charlie Patton lesson. DVD One is dedicated to songs in standard tuning, covering C, E, A, and F positions. You'll learn Patton's relaxed right hand strum, top tapping technique, and of course his signature licks as you work through songs like, "Down The Dirt Road Blues" and "Pony Blues". DVD Two focuses in on Patton's bottleneck slide and non-slide numbers in Spanish (Open G) and Vestapol (Open D) turnings. Songs like: "Banty Rooster Blues, When Your Way Gets Dark, Screamin' and Hollerin' the Blues" will become heavy hitters in your blues arsenal. In addition the original recordings of all the tunes are included! Songs include: "Poor Me, Down the Dirt Road Blues, Green River Blues, Jim Lee Blues, Some of These Days I'll Be Gone, Pony Blues, Devil Sent the Rain, Shake It and Break, Tom Rushen Blues, High Sheriff Blues, Hammer Blues (Take 1 & 2), Banty Rooster Blues, Mississippi Bo Weavil Blues, When Your Way Get's Dark, Pea Vine Blues, Screamin' and Hollerin' the Blues, High Water Everywhere, A Spoonful Blues".
(247 min) Printable Tab Booklet...........................................Price - $39.95
Also Available For Instant Download - Click Here Now!

Jazz Guitar Chords & Arpeggio Patterns - Stacy McKee - This unique book includes 300 jazz guitar chord formations and matching single note arpeggio patterns in a quick reference format that no one has ever done before! Cross indexing makes this manual extremely easy to use and regardless of what style of music you play, we know you will find this to be a valuable, "must have" addition to your library. Stacy McKee was the featured guitarist with "Les Brown and The Band Of Renown" and for a limited time only, we will include an exclusive copy of his book FREE with your first order!
==> Click here to see the Stacy McKee Chord Melody Solo Collection <==

Wikipedia article on Charlie Patton
Wikipedia article on Delta blues guitar

Please get in touch with us personally if you have any questions.
Just call 1-843-838-2657 for help or to place your order.

You can easily place your order by calling 1-843-838-2657 now!
OR click on this link to use our Secure Order Form All orders are backed by
our "exclusive" 30-Day No-Risk Guarantee!

See Our Guarantee!