Brad Davis Guitar Tab Books, Instruction DVDs, Solos, Arrangements, Video Lessons
*FREE BOOK - "Jazz Guitar Chords & Arpeggio Patterns" by Stacy McKee (with 1st order)*
..................................................Chord Melody Guitar Music.......................................................
Easy Order Line 1-843-838-2657 Email - Steven@chordmelody.com
Acoustic Guitar Books/DVDs..........Classical Guitar Books/DVDs.............Lick Library Guitar DVDs
Beginner's Guitar Books/DVDs.......Country Guitar Books/DVDs..............Play Along Guitar Books/DVDs
Blues Guitar Books/DVDs................Flamenco Guitar Books/DVDs............Religious Guitar Books/DVDs
Brazilian Guitar Books/DVDs..........Jazz Guitar Course Books/DVDs........Robert Conti Guitar Books/DVDs
Celtic Guitar Books/DVDs................Jazz Guitar Books/DVDs (A-K)..........Rock Guitar Books/DVDs
Christian Guitar Books/DVDs..........Jazz Guitar Books/DVDs (L-Z)...........Spanish Guitar Books/DVDs
Secure Order Form
*Click Here For Featured DVDs Of The Week On Sale Now!!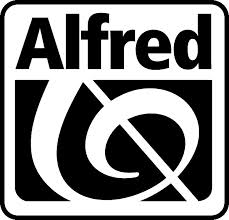 Chord Melody's New DVD Digital Download Service!
Now you can download over 4,000 DVDs instantly!

New Digital Download Service For Individual Guitar Tabs!
Now you can download guitar tab for individual songs instantly!



Our New Selection Of DVD Digital Downloads By True Fire!
Now you can download thousands of DVDs by True Fire instantly!

==> Click Here To Search By Artist Name or Band Name <==

Need Help Choosing The Right Guitar Book or Video? Peabody Conservatory
trained guitarist Steven Herron is available to answer questions and make recommendations
that will help you become a better guitarist! Just call 1-843-838-2657 now!!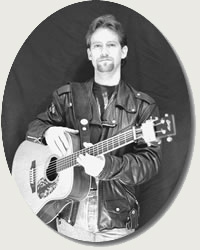 Brad Davis
Brad Davis has been grabbing the ears of producers, record executives, players and fans for a decade. Here is a list of some of Brad's appearances:
Sweethearts of the Rodeo/Beautiful Lies - Sugar Hill Records
White Water/No Gold on the Highway - Raisin' Cain Records
Brad Davis/Climbin' Cole Hill - Raisin' Cain Records
Marty Stuart/This Ones Gonna Hurt You - MCA Records
Marty Stuart/Honky Tonkin's What I Do Best - MCA Records
Marty Stuart/The Pilgrim - MCA Records
Steven Seagal/Kentucky Thunder
Billy Bob Thorton/Daddy and Them - Miramax
Billy Bob Thorton/Billy Bob Thorton - Mercury Records
Billy Bob Thorton/Billys 60s Pop record - Mercury Records
Billy Bob Thorton/Waking Up In Reno - Miramax
Daisy Dern-/Daisy Dern - Mercury Records
Brad holds the patent to an amazing string bending device for the guitar called the Brad Bender. For the last seven years Brad has been a columnist for Flatpicking Guitar Magazine. He is currently lead guitarist for Sam Bush. His band "White Water" debuted on the Bill Monroe portion of The Grand Ole Opry.

"White Water" tours throughout the year and their "Dave Mathews" brand of bluegrass has been blowing people out of their seats for some time now! Brad toured five years with Warner Bros. recording artist The Forester Sisters, two years with The Sweet Hearts of the Rodeo and ten years with Marty Stuart. Brad currently tours with Earl Scruggs, Marty Stuart and White Water.
Brad Davis - Flatpicking The Blues - Book, CD & DVD
In this course, master flatpicker Brad Davis teaches you how to flatpick the blues. If you are interested in traditional blues, Brad shows you how to approach playing the blues using both theoretical and practical methods. You will learn how to play blues style rhythm on several variations of the twelve-bar blues progression. You will then learn the blues scale at several positions on the neck and learn how to apply those "blues notes" in a freeform improvisational style over the twelve-bar blues progression. This section not only increases your knowledge of the guitar fingerboard as it relates to the blues, but also provides you with a method for increasing your improvisational skills. After laying this groundwork, Brad then examines common blues phrasing, technique and standard blues licks and demonstrates how to apply them. He also shows you examples of licks played in the style of Stevie Ray Vaughan, Robert Johnson and Eric Clapton. Brad even demonstrates how Bill Monroe's blues licks on the mandolin can be incorporated on the guitar. In addition to teaching you how to play straight blues, Brad also demonstrates and teaches how you might take tunes that you may already know from the standard flatpicking repertoire and spice them up with blues licks. If you are tired of playing flatpicked fiddle tunes and bluegrass songs the same old way, you will greatly appreciate Brad's instruction on how you can add excitement and interest to songs that you already play by adding a blues flavor!
Notation, tab and chord diagrams......................................Price - $39.95
Brad Davis performs at Mass Street Music
Jazz Guitar Chords & Arpeggio Patterns - Stacy McKee - This unique book includes 300 jazz guitar chord formations and matching single note arpeggio patterns in a quick reference format that no one has ever done before! Cross indexing makes this manual extremely easy to use and regardless of what style of music you play, we know you will find this to be a valuable, "must have" addition to your library. Stacy McKee was the featured guitarist with "Les Brown and The Band Of Renown" and for a limited time only, we will include an exclusive copy of his book FREE with your first order!
==> Click here to see the Stacy McKee Chord Melody Solo Collection <==
Wikipedia article on Brad Davis
Wikipedia article on flatpicking
Please get in touch with us personally if you have any questions.
Just call 1-843-838-2657 for help or to place your order.
You can easily place your order by calling 1-843-838-2657 now!
OR click on this link to use our Secure Order Form All orders are backed by
our "exclusive" 30-Day No-Risk Guarantee!
See
Our Guarantee!