Angus Clark Guitar Tab, Instruction DVDs, Solos, Licks, Techniques, Video Lessons
*FREE BOOK - "Jazz Guitar Chords & Arpeggio Patterns" by Stacy McKee (with 1st order)*
..................................................Chord Melody Guitar Music.......................................................
Easy Order Line 1-843-838-2657 Email - Steven@chordmelody.com
Acoustic Guitar Books/DVDs..........Classical Guitar Books/DVDs.............Lick Library Guitar DVDs
Beginner's Guitar Books/DVDs.......Country Guitar Books/DVDs..............Play Along Guitar Books/DVDs
Blues Guitar Books/DVDs................Flamenco Guitar Books/DVDs............Religious Guitar Books/DVDs
Brazilian Guitar Books/DVDs..........Jazz Guitar Course Books/DVDs........Robert Conti Guitar Books/DVDs
Celtic Guitar Books/DVDs................Jazz Guitar Books/DVDs (A-K)..........Rock Guitar Books/DVDs
Christian Guitar Books/DVDs..........Jazz Guitar Books/DVDs (L-Z)...........Spanish Guitar Books/DVDs
Secure Order Form
*Click Here For Featured DVDs Of The Week On Sale Now!!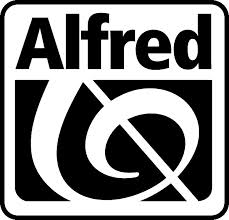 Chord Melody's New DVD Digital Download Service!
Now you can download over 4,000 DVDs instantly!

New Digital Download Service For Individual Guitar Tabs!
Now you can download guitar tab for individual songs instantly!



Our New Selection Of DVD Digital Downloads By True Fire!
Now you can download thousands of DVDs by True Fire instantly!

==> Click Here To Search By Artist Name or Band Name <==

Need Help Choosing The Right Guitar Book or Video? Peabody Conservatory
trained guitarist Steven Herron is available to answer questions and make recommendations
that will help you become a better guitarist! Just call 1-843-838-2657 now!!

Angus Clark - 50 Radio Rock Guitar Licks You Must Know! - DVD
You're feeling mighty fine as you head home after dropping your sweetie off on the doorstep, her kiss still fresh on your lips. The top is down, hair blowing all in your face, big smile on your mug and the radio is blasting your favorite tune. Like the rest of us, you struggle singing along to some of the lyrics (for the record it's "blinded by the light, revved up like a deuce, another runner in the night") but no problem scatting those killer guitar solos note-for-note. That's radio rock guitar baby - tasty, melodic, memorable solos guaranteed to trigger involuntary air-guitar convulsions. Top recording and performing artist, Angus Clark is your radio rock jock for this collection of 50 Radio Rock Licks You Must Know inspired by the likes of Jeff Beck, Kirk Hammett, Jimi Hendrix, Mike McReady, Tony Iommi, Ritchie Blackmore, Neal Schon, Steve Lukather, John Shanks, Trevor Rabin, and David Gilmour. You'll learn how to build tasty rockin' lines with the major scale, how to apply pre-bends and releases in your solos for optimal impact, pull-offs, slides, arpeggiated phrases, mixed major and minor pentatonic lines, repeating motives, intervallic lines, double-stops and triads, "money-maker" licks, suspended chord arpeggios, repetition licks, Mixolydian lines, ostinato patterns, and even how to pull melodic ideas from classical music and old standards. In short, plenty to keep you happily busy in the shed for many moons. Guitar Lab's innovative learning systems employ a hands-on approach where students "play" their way through the curriculum using learning tools such as PIP video, practice rhythm tracks, and interactive tab and notation, which allows the student to play along with the tab and notation, at any tempo, without change in pitch!
(194 min).................................................................................Price - $24.95

Jazz Guitar Chords & Arpeggio Patterns - Stacy McKee - This unique book includes 300 jazz guitar chord formations and matching single note arpeggio patterns in a quick reference format that no one has ever done before! Cross indexing makes this manual extremely easy to use and regardless of what style of music you play, we know you will find this to be a valuable, "must have" addition to your library. Stacy McKee was the featured guitarist with "Les Brown and The Band Of Renown" and for a limited time only, we will include an exclusive copy of his book FREE with your first order!
==> Click here to see the Stacy McKee Chord Melody Solo Collection <==

Wikipedia article on Angus Clark
Wikipedia article on guitar types

Please get in touch with us personally if you have any questions.
Just call 1-843-838-2657 for help or to place your order.

You can easily place your order by calling 1-843-838-2657 now!
OR click on this link to use our Secure Order Form All orders are backed by
our "exclusive" 30-Day No-Risk Guarantee!

See Our Guarantee!